Die Finalrunde im Januar Team! Der Monat ist doch tatsächlich schon fast rum. Mein letzter Beitrag in Pootle's Design Team – Bella and Friends, ist eine Karte mit Durchsicht.
The final round for the January team. WOW we are almost at the end of this month. So here is my contribution to Pootle's Desing Team with Bella and Friends.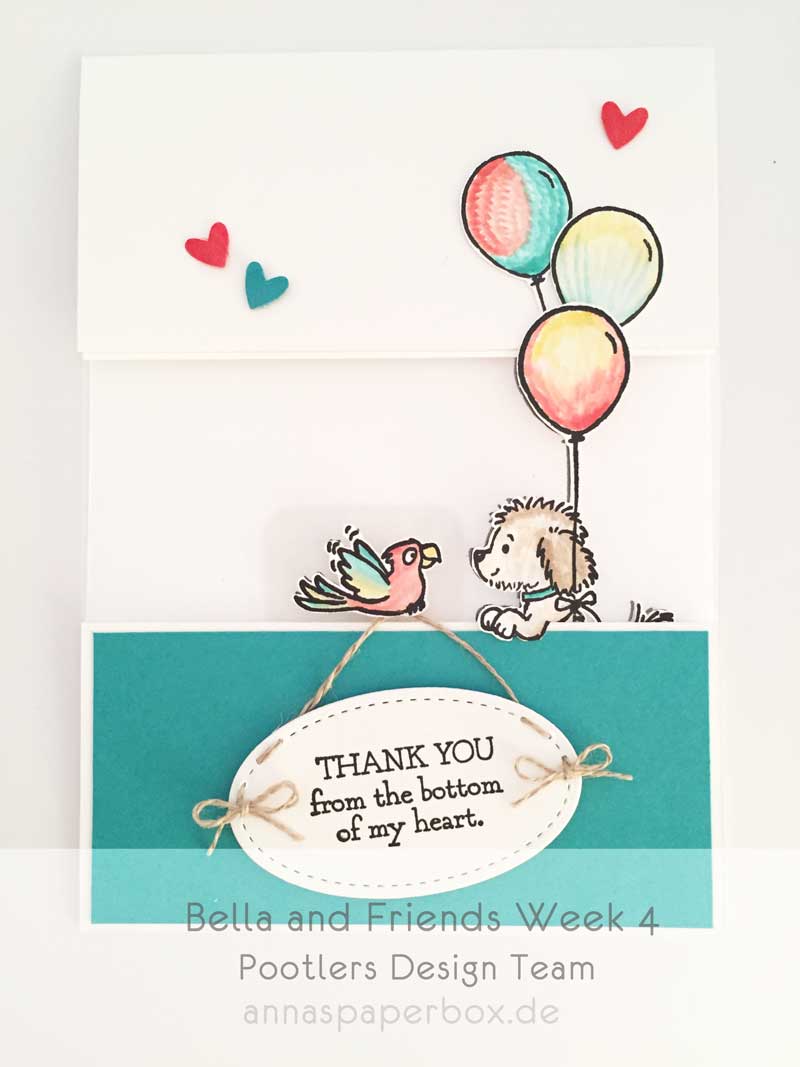 Nach den warmen, erdigen Farben der letzten Projekte, wollte ich diesmal etwas mit mehr Pep. Entschieden habe ich mich schließlich für Bermudablau, Calypso und Curry-Gelb.
This time I wanted some fresh, bright colours. So I went with Bermuda Bay, Calypso Coral and Crushed Curry.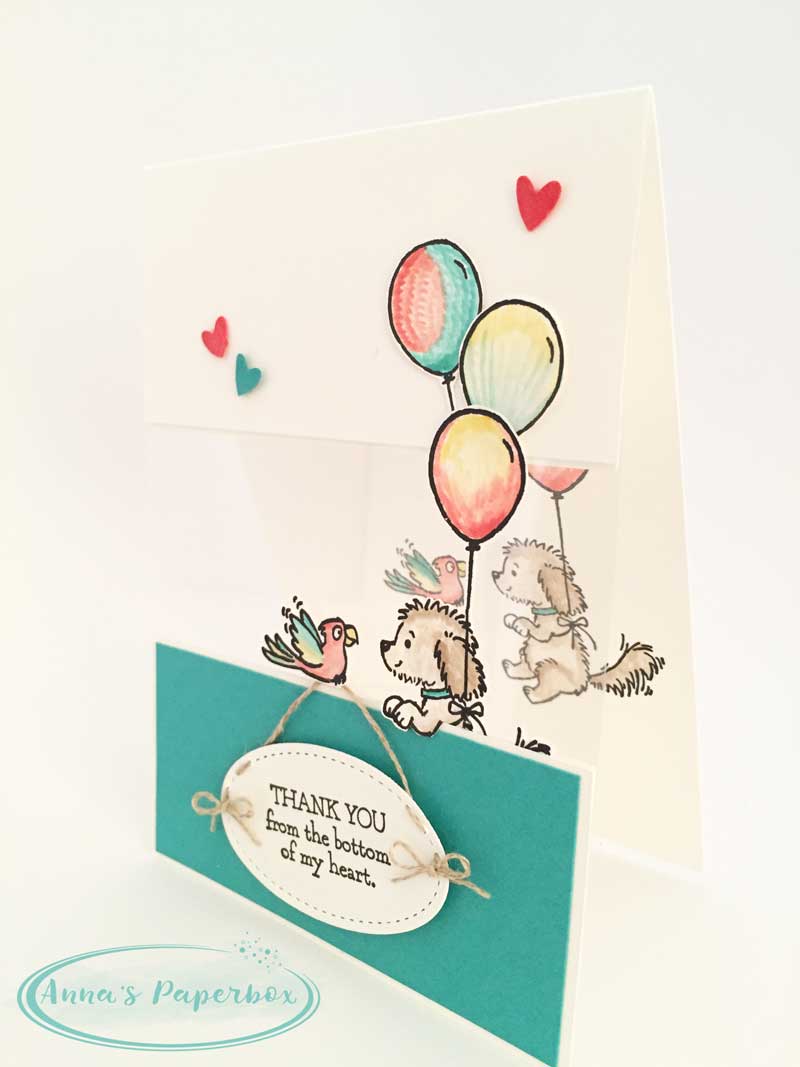 Um das Fenster zu bekommen habe ich ganz einfach von einem kurzen Ende ein 10 cm (2″) breites Stück abgeschitten und das selbe am oberen Ende der Karte wiederholt. Also 10 cm (2″) von der Falzlinie messen und abschneiden. Siehe Zeichnung
To put the window in the card I simply measured 2″ in from one short side and cut. The same goes for the top of the card. Here I measured again 2″ from the score line and cut. See template.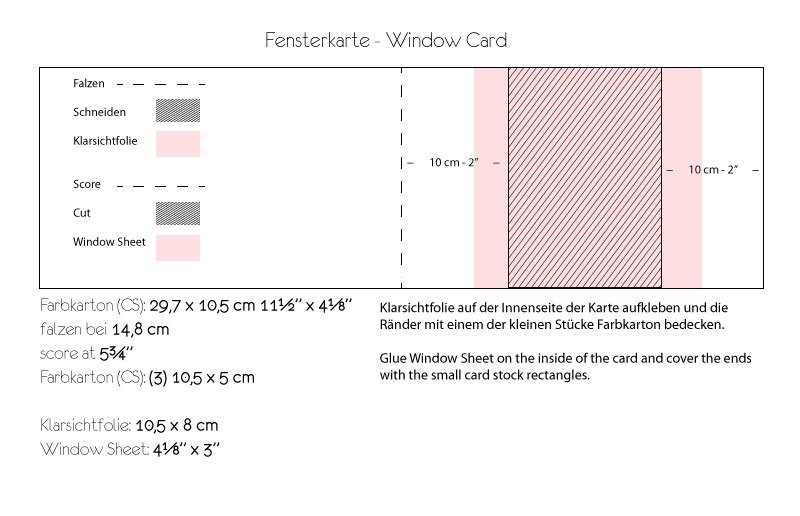 Auf der Innenseite der Karte habe ich noch zwei Flüsterweiße  Rechtecke Mit den Maßen 10,5 x 5 cm aufgeklebt um die unschönen Klebeflächen der Folie zu verdecken. Um das Motiv auf der Innenseite direkt unter dem auf der Front zu stempeln, sollte man ein Stempelpositionierer verwenden.
To cover up the glue strips on the inside of the card, I glued on two rectangles of Whisper White card stock measuring 4 1/8″ x 2″. To stamp the motive on the inside directly under the one on the front, I recomend the use of a stamp positioner.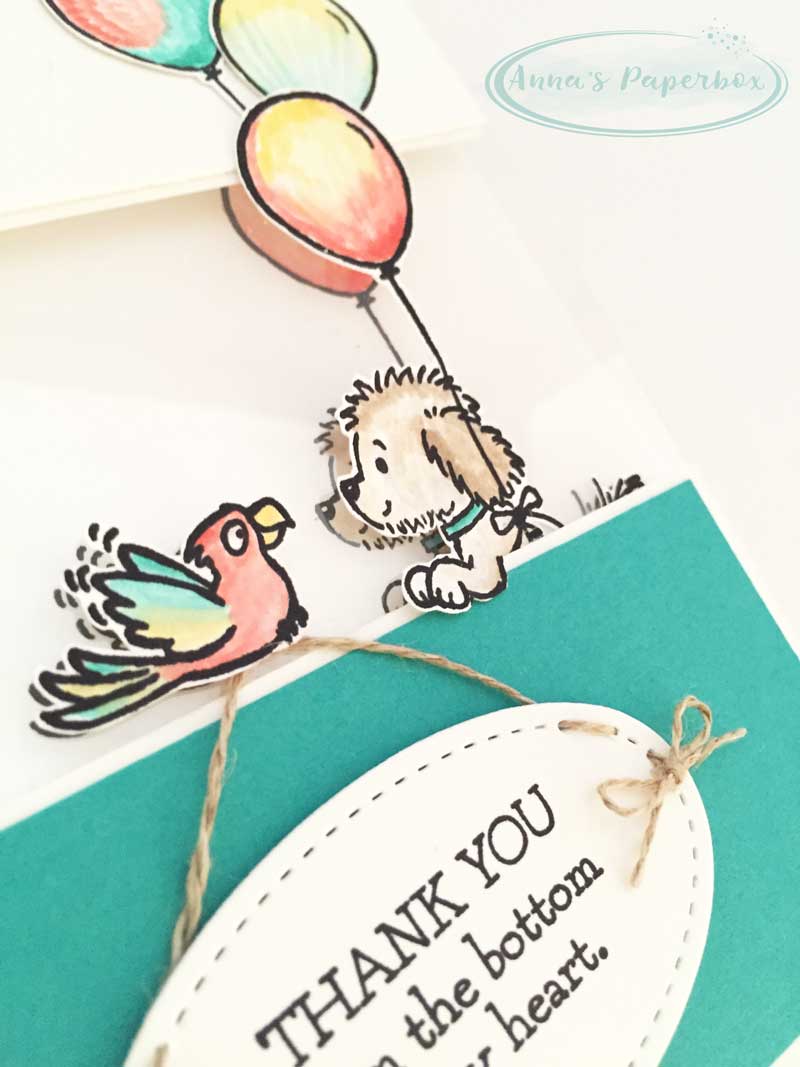 Den kleinen Hund auf der Frontseite habe ich ein wenig eingeschnitten und zwischen die Folie und das Stück Farbkarton auf der Vorderseite gesteckt und festgeklebt.
To hang the little pup over the edge, I cut it slightly in and tucked him in between the window sheet and the front panel.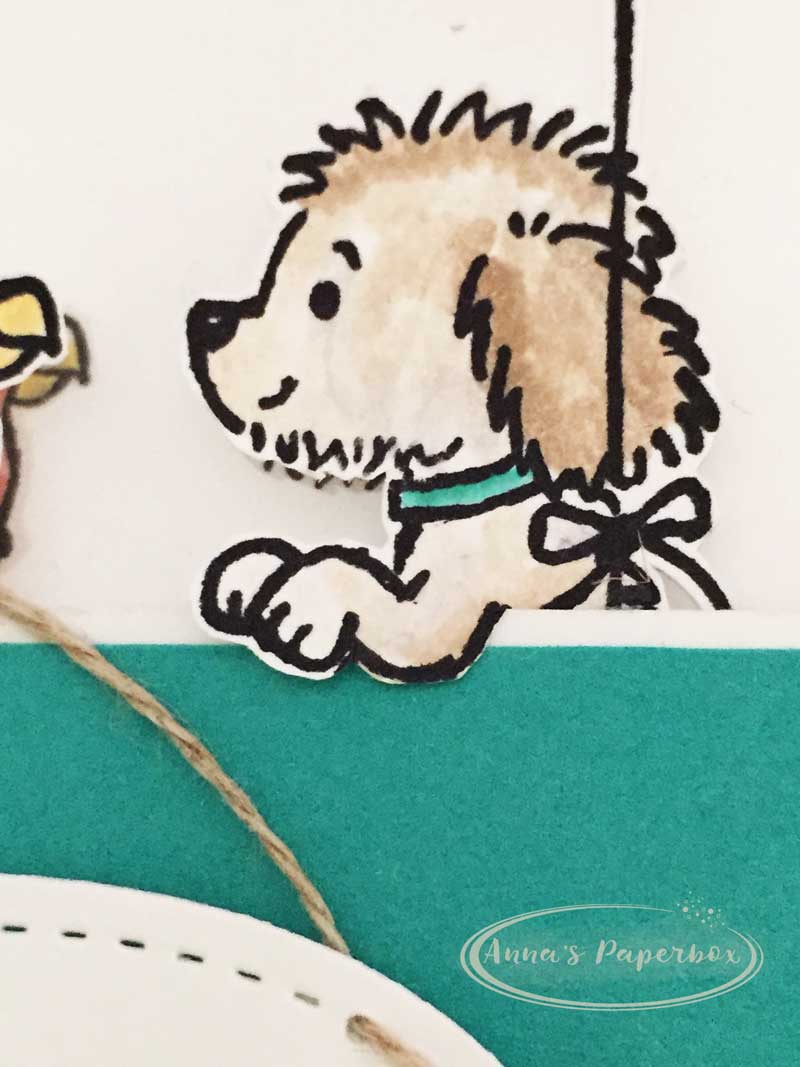 So das war mein letztes Projekt in diesem Design Team. Ich hoffe Euch haben unsere wöchentlichen Projekte gefallen. Nächsten Monat geht es natürlich mit einem neuen Team und Stempelset weiter. Mir hat es jedenfalls riesigen Spaß gemacht und ich freue mich auf die nächsten Challenges und Blog Hops, von denen einige schon in den Startlöchern stehen. Lasst Euch überraschen. Bis dann 😉
That was my last project in this Design Team. I hope you had as much fun with our projects as I had and look forward to next months brand new Design Team. I'm also excited about few new challenges and Blog Hops, which are comming up next. Don't miss out on those. CU 😉

---
Materialliste / Supplies
Save
Save
Save
Save
Save
Save