Wie ihr sicher schon bemerkt habt, stemple ich mir gerne mein eigenes Designerpapier. Das habe ich bei der heutigen Karte auch wieder gemacht. Der Hintergrund ist gestempelt und das Streifenfähnchen ist aus dem Designerpapier "Allerliebst".
As I'm sure you have already noticed, I like to stamp my own designer paper. So, I did it again for today's card. The background is stamped and the stripe patterned flag is from the designer series paper "Whole lot of lovely".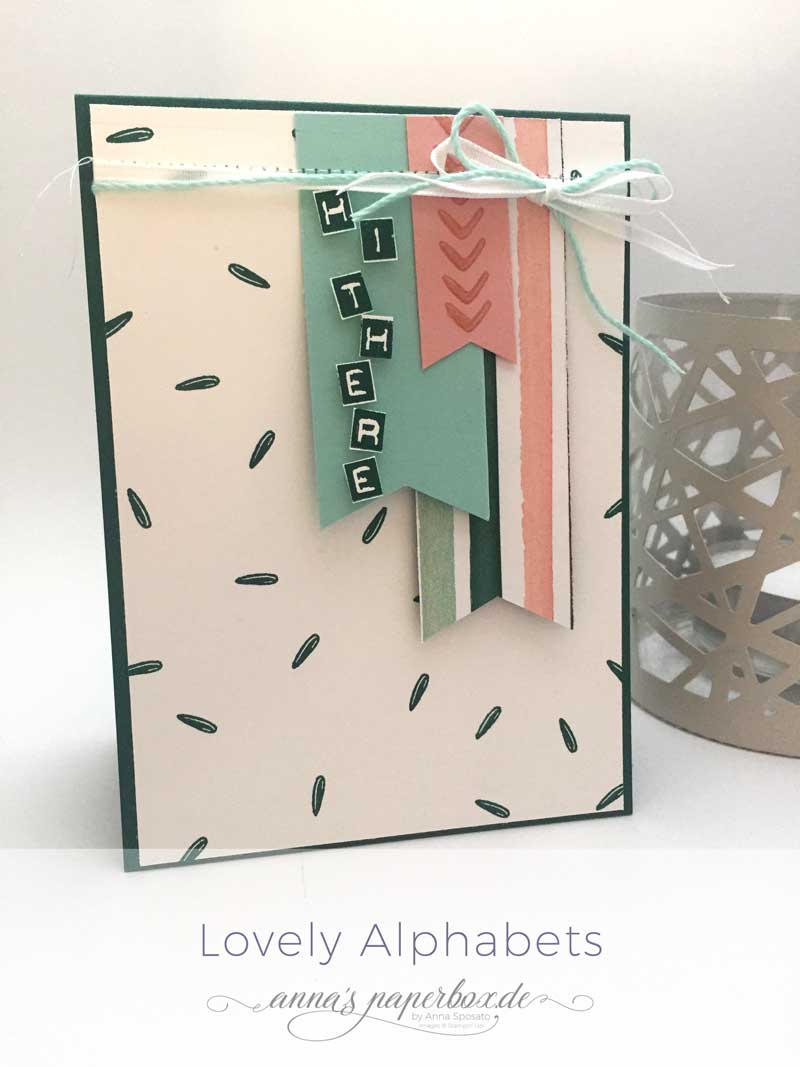 Die Körnchen sind eigentlich Akzentzeichen aus dem Stempelset "Hand Lettered Alphabet". Dasselbe gilt für die Pfeile auf dem rosa Fähnchen. Die Pfeile habe ich nach dem stempeln mit einer guten Schicht Präzisionskleber überzogen. Das gibt einen schönen transparenten embossing Effekt ohne spezielle Tinte (Versamark), Pulver und Hitze. Außerdem kann man die Stärke des Effekts ganz einfach selbst bestimmen indem man mehr oder weniger Kleber aufträgt.
The grains on the background and the arrows on the pink flag are actually accent marks from the "Hand Lettered Alphabet" stamp set. After stamping the arrows I coated them with a good layer of fine-tip glue. This gives a beautiful transparent embossing effect without needing the special ink (Versamark), powder and heat. In addition, you can easily define the strength of the effect by applying more or less glue.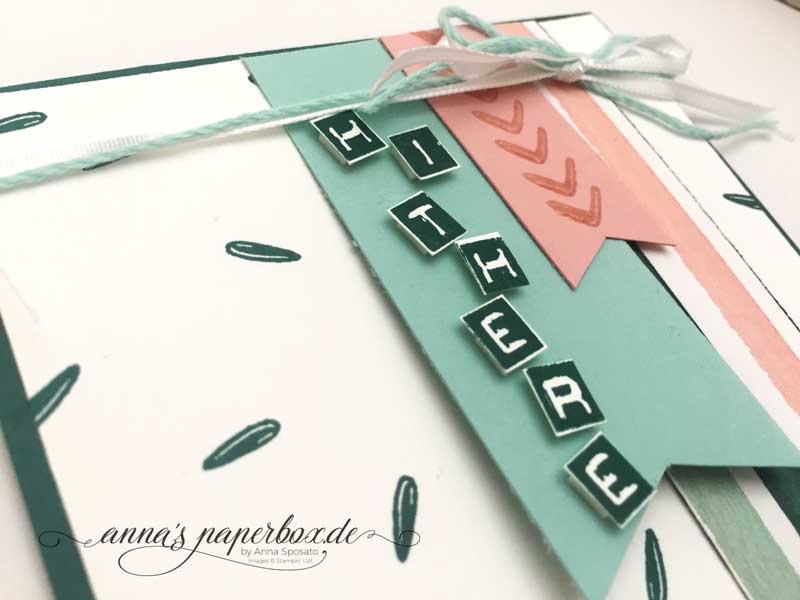 Der Gruß ist mit dem Stempelset "Labeler Alphabet" gestempelt. Zum befestigen der Fähnchen auf die Karte habe ich sie am oberen Ende mit der Nähmaschine auf genäht.
The greeting is stamped with the "Labeler alphabet" stamp set. To attach the flags to the card I sewed them on with the sewing machine.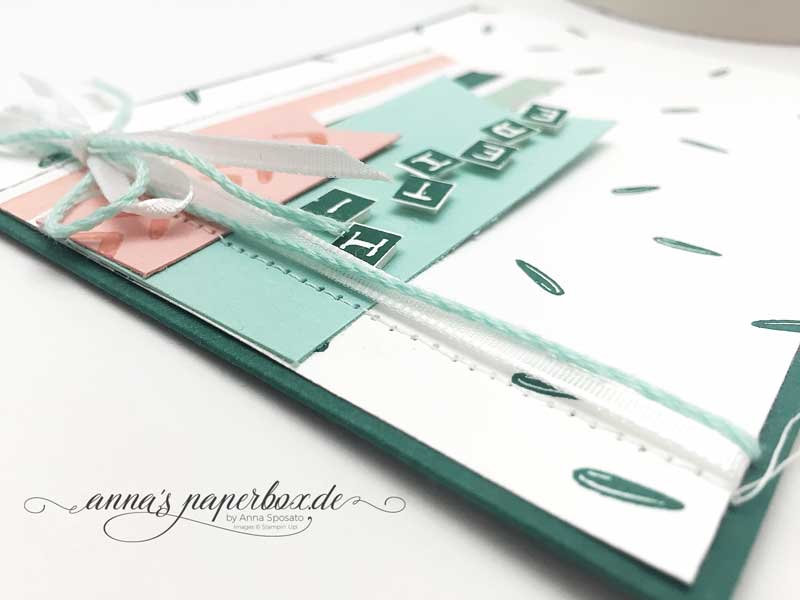 Die Sketchvorlage stammt von der aktuellen Challenge vom Global Design Project.
The sketch template is from this weeks challenge over at the Global Design Project.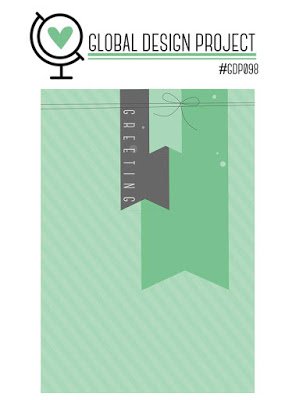 –
Materialliste/Supplies
–
Save
Save
Save