Heute war so ein schöner, sonniger Tag, da bin ich gleich mal in den Garten. Meinem Bastelgarten (grins) natürlich. Da habe ich gleich mal ein hübsches kleines Pflänzchen kreiert.
Today has been such a sunny day, that I spent some time in my garden – ym crafty garden, that is – creating a sweet little plant.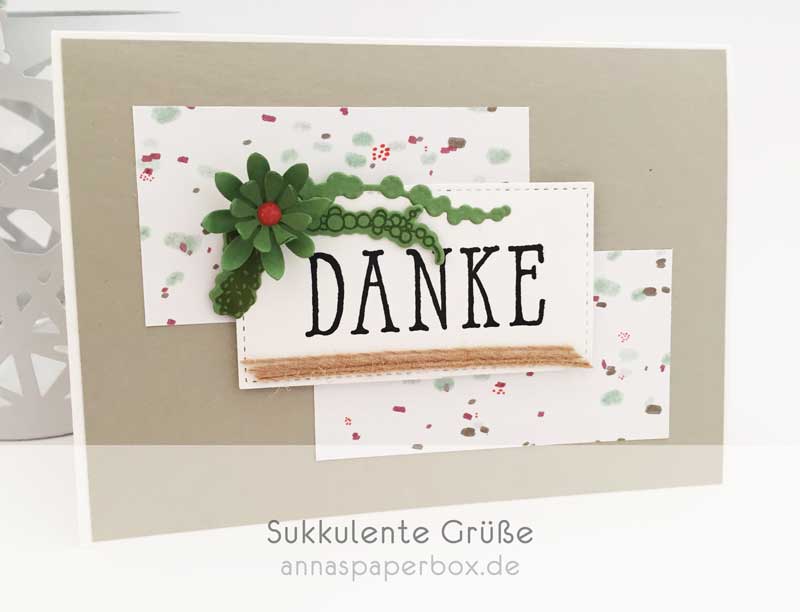 Mit der Serie Sukkulenten Garten aus dem Frühjahr-/Sommerkatalog kann man schöne Sukkulenten machen. Für meine Karte habe ich die zwei kleinsten Blüten genommen. Auf dem Bild könnt ihr die ganze Blüte sehen. Wunderschön, oder? Also ich liebe diese neuen Blumen.
The Succulent Garden Suit from the Spring-/Summer Catalogue has some beautiful succulent flowers. For my card I used the two smallest flowers. In the picture you can see the whole flower. Amazing, isn't it? I love them.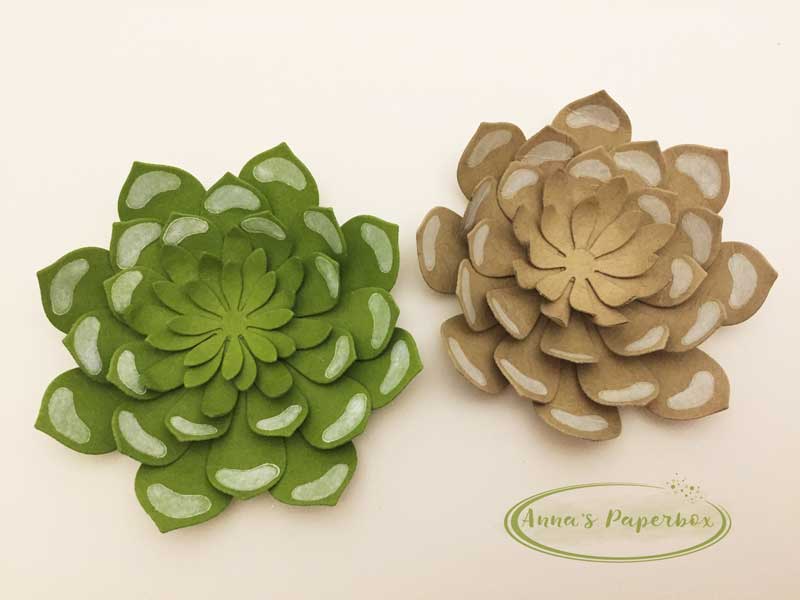 Das Designerpapier stammt auch aus der Serie Sukkulentengarten. Der Gruß hingegen ist aus dem Set Fenster zum Glück.
The DSP is also from the Succulent Garden series and the greeting is from the Window Shopping stamp set.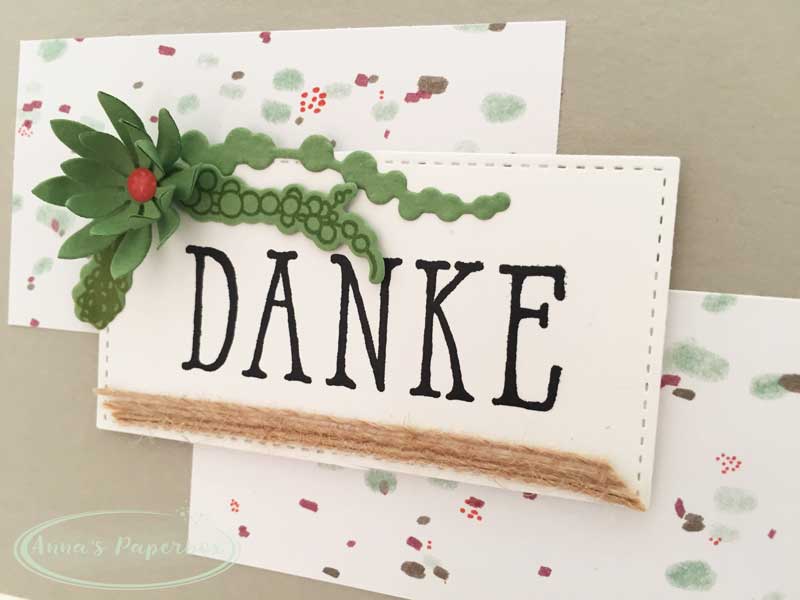 Als Vorlage habe ich den aktuellen Sketch von MTS genommen.
My template for the card was the actual sketch from MTS.
Ich wünsche euch noch ein schönes Wochenende.
Have a nice weekend everyone.

---
Materialliste/Supplies
Save