Hallo und Wilkommen. Heute gibt es wieder einen InspireINK Blog Hop.
Hello and welcome to another InspireINK Blog Hop.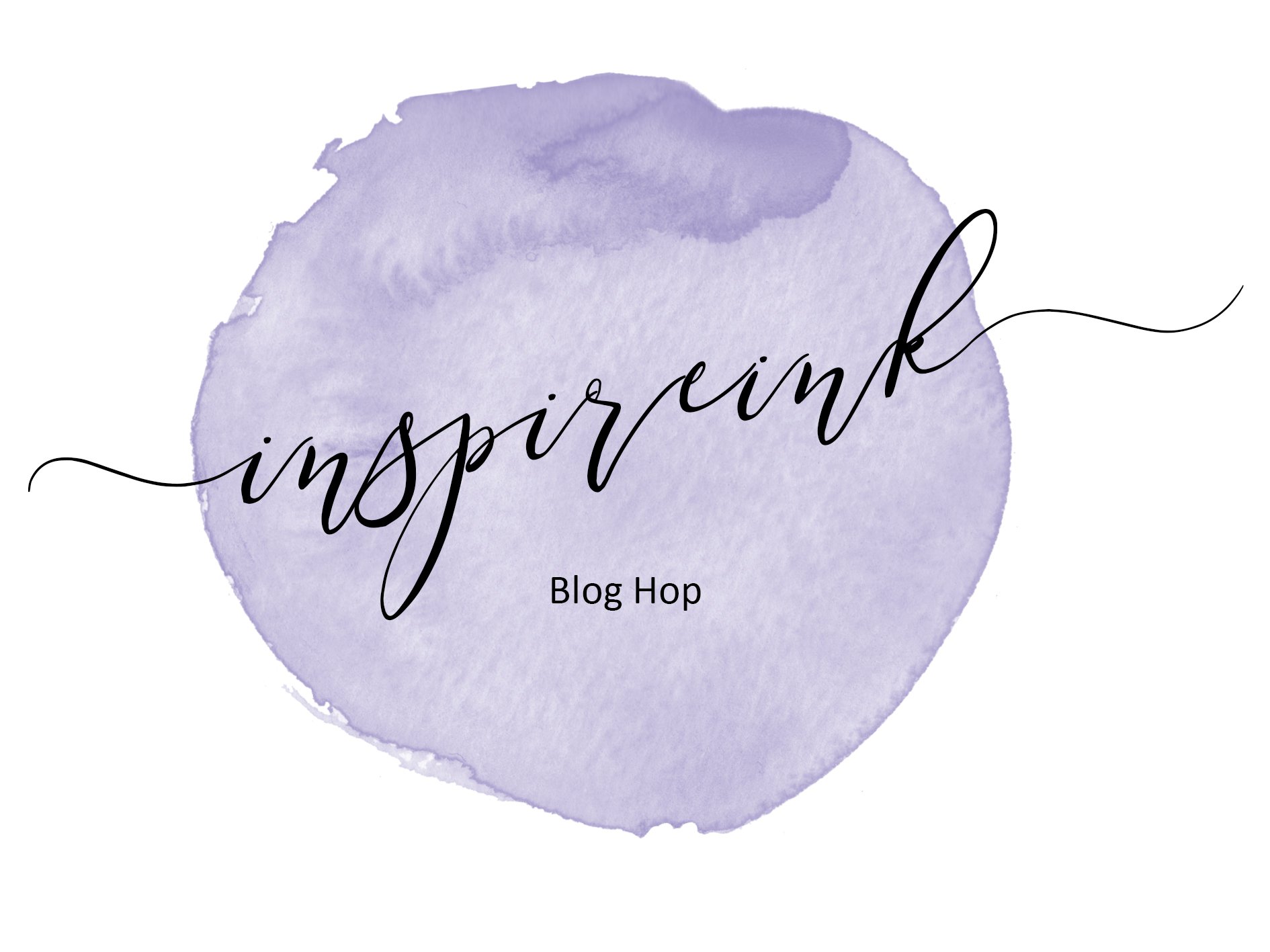 Unser Thema diesmal ist Fancy Fold. Ich fasse es nicht, dass ich tatsächlich vier verschiedene Stempelsets verwendet habe . Zwei dieser Sets sind jedoch Sale-A-Bration Prämien . Also alles gut.
This month's theme is fancy fold. I can't believe that I managed to use four! different stamp sets for this card . But two of these stamp sets are free Sale-A-Bration goodies So all good.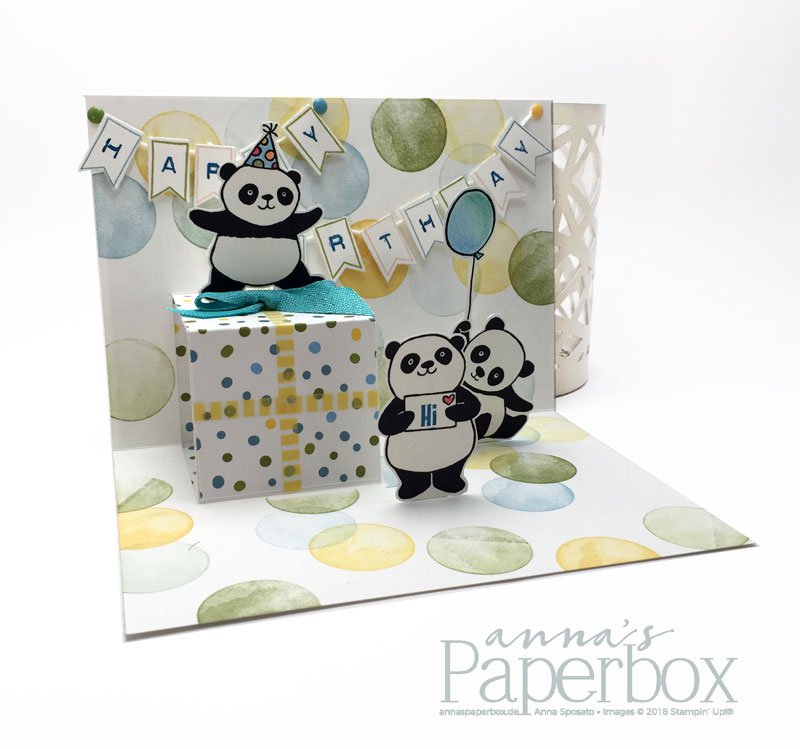 Nachdem ich das Layout hatte, war klar, dass die putzigen Pandas auf die Karte müssen. Nach dem stempeln, ausmalen und ausschneiden habe ich eine kleine L-förmige Stütze unten an die Pandas geklebt. Da gibt den nötigen halt um sie auf die Karte zu stellen. Achtet beim nachbasteln darauf, sie so zu setzen, dass sie beim zusammenklappen der Karte nicht oben heraus schauen.
As soon as I decided on the layout, I knew those cute little pandas where going to make an appearance on the card. After stamping, colouring and fussy cutting them out, I added a little tab on the bottom to make them stand. Make sure to place them so, they don't pop out of the card when closing it.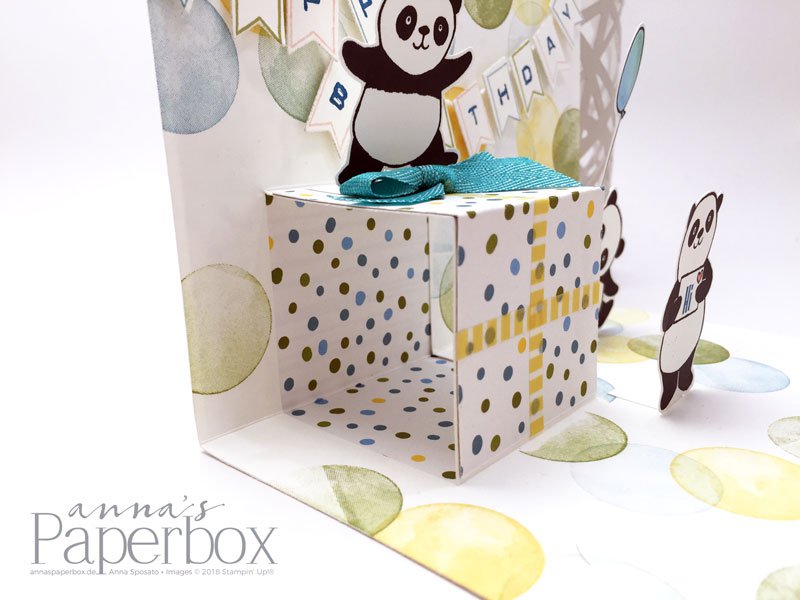 Als Kartenbasis habe ich zwei Karten in der selben Größe geschnitten. Eine aus Flüsterweißem Farbkarton und eine aus Designerpapier. Nach dem Falzen der Mittelfalz habe ich zwei Schnitte in die Karte gemacht um die Pop-out Stufe zu erhalten (Vorlage findet ihr hier). Aus dem gleichen Designerpapier wie die Karte, habe ich noch ein Stück in der Größe der Stufe geschnitten und auf diese aufgeklebt.
Die Girlande war durch ihre Länge ein wenig komplizierter zu arrangieren. Am Ende habe ich die einzelnen Fähnchen mit einem Glue Dot auf zwei Stücke Flüsterweißer Kordel geklebt und so recht einfach auf die Karte platziert und festgeklebt. Ein bisschen Washitape und ein kleines Schleifchen und aus der Stufe wird ein Geschenk.
For the card base I cut two pieces the same size. One of Whisper White cardstock and one of DSP. After scoring both cards down the middle, I added two cuts on the Whisper White card to make the pop out part (see template here). I also added a piece of the same DSP to the pop out, to match it to the underlying DSP.
The Banner was a bit tricky to arrange as it is rather long. In the end I glued the flags with Glue Dosts onto two pieces of Whisper White Baker's Twine and then it was easier to position them on the card. A bit of washi tape and a nice little bow and voilà one Panda stands on a present.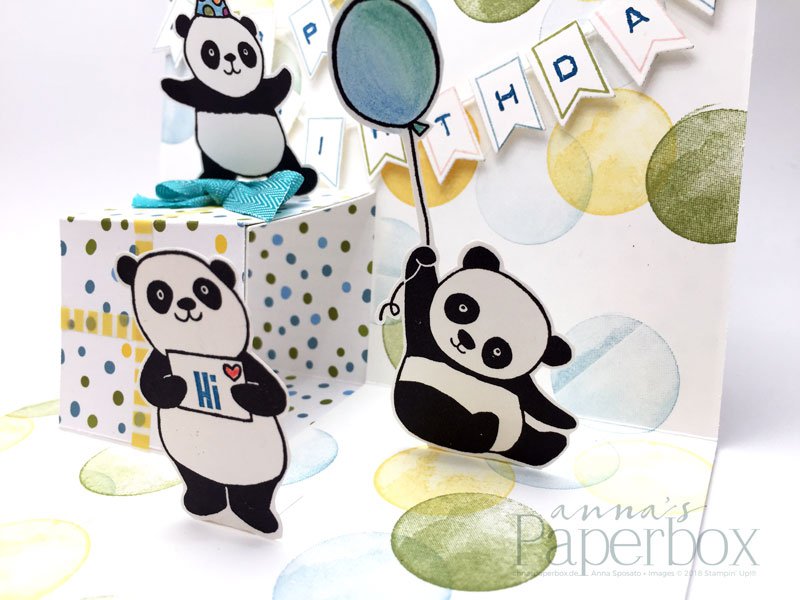 Weiter geht es zu WillowPiggy wo euch Jerim ihre tolle Kreation zeigt. Tschüss bis zum nächsten Mal 🙂
Your next stop is at WillowPiggy where Jerim is showing your her wonderful creation. Bye and until next time 🙂

–
Materialien/Product List
–