Guten Morgen ihr Lieben, es ist wieder Zeit für einen Blog Hop.
Good morning everyone. It's time for another Blog Hop.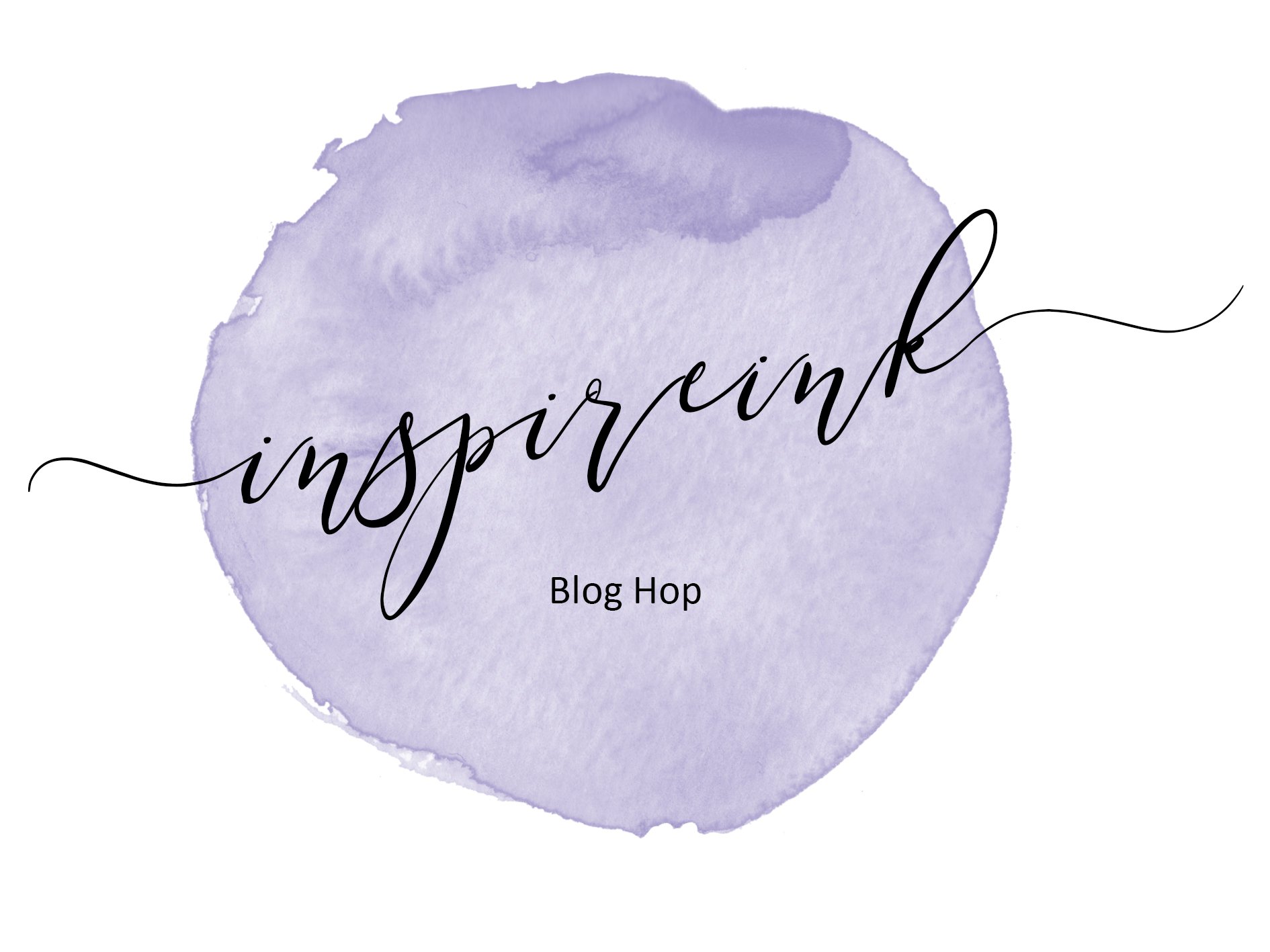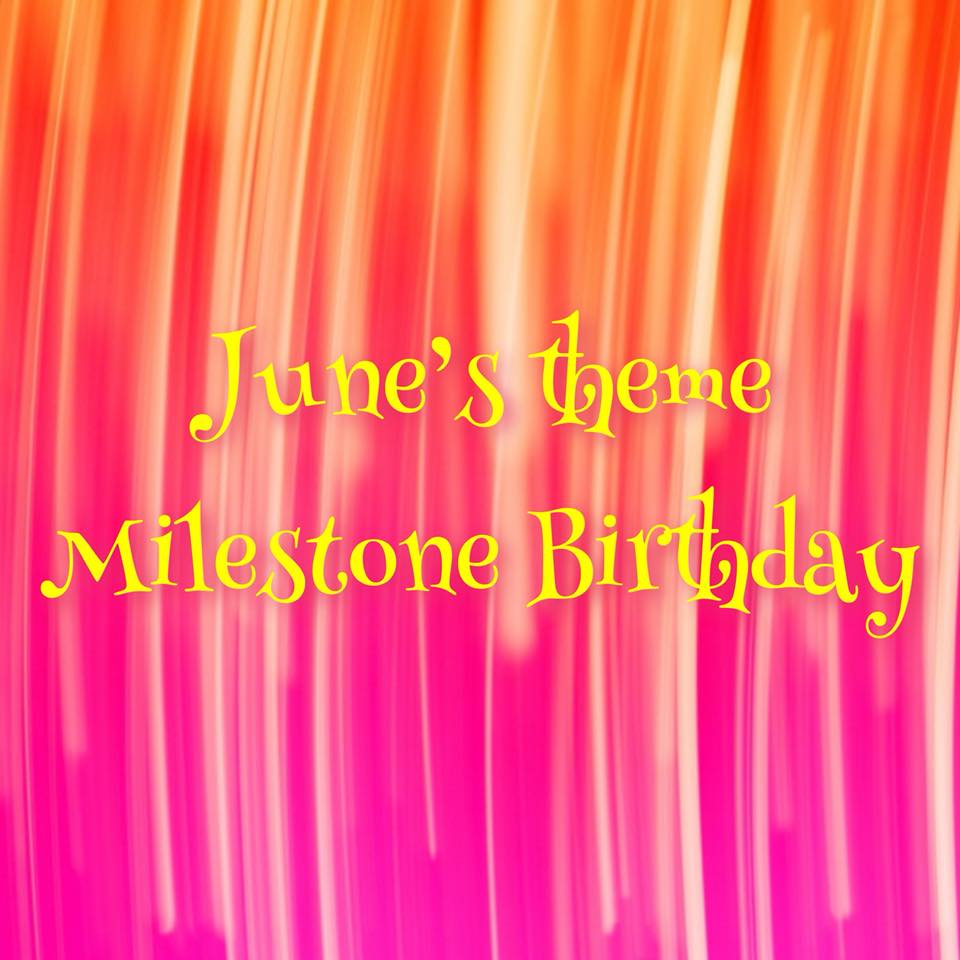 Unser Thema diesen Monat ist Geburtstags Meilensteine. Solche Geburtstage sind doch was ganz besonderes und deshalb habe ich für heute eine feine Verpackung gebastelt. Ganz in edlem Schwarz/Weiß mit eine paar Farbtupfern.
Our theme this month is Milestone Birthday. Special birthday, special box! All black and white with a pop of colour. 
Wir haben eine tolle neue Blüte mit passender Stanze. Das Pop of Petals Set. Oh und es hat auch einen putzigen Schmetterling der die gleiche Form wie die Blüte hat. Ich habe mir mit diesem Set mein eigenes Designerpapier ganz in Schwarz/Weiß für mein Projekt gestempelt.
We've got a gorgeous new flower set with a matching punch. The Pop of Petals stamp set. Which also has a butterfly in the same shape as the flowers. I used this set to make my own DSP all in black and white.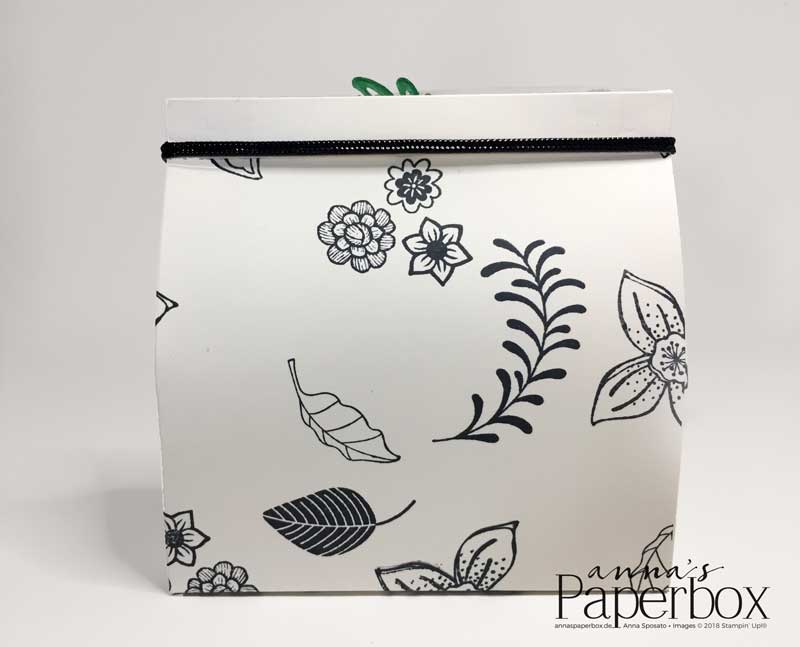 Die Blüte und die 50 sind beide mit StazOn gestempel. Da diese Tinte auf fast allem trocknet und wasserfest ist. Perfekt um Folien zu bestempeln und natürlich zum Aquarellieren.
Die Oberseite der Box ist eimal umgeschlage. Wenn ihr also zweiseitiges Designerpapier verwendet, habt ihr eine schönen Rand mit dem Desing der innenseite.
The flower and the 50 are both stamped with StazOn ink. The number so it wont rub of off the foil sheet and the flower, to be able to use the Watercolor pencils and the Aquapainter. With Memento it would disolve the ink as it is also water based.
The top of the box is folded over, so that if you use double sided DSP, you've got the inside design showing at the top.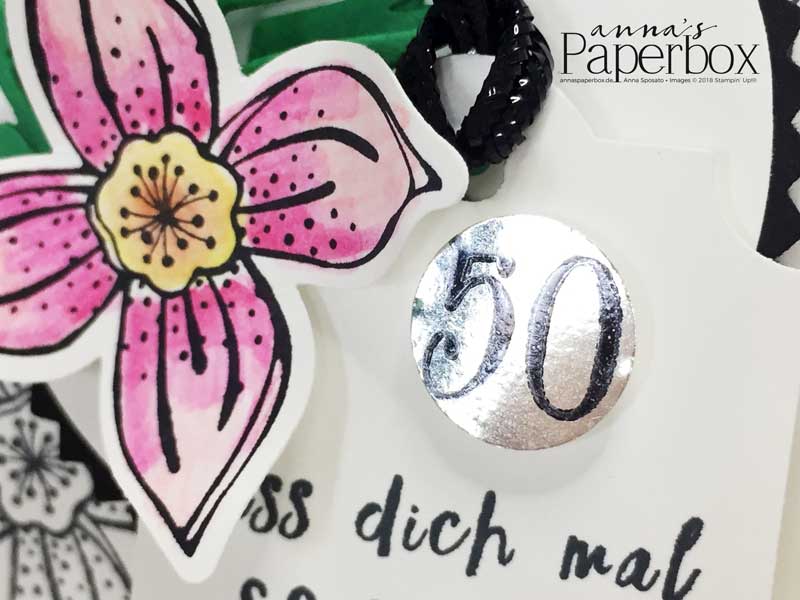 Ein Tutorial habe ich auch für euch. Schaut morgen wieder vorbei und ihr könnt euch die PDF herunterladen. Jetzt erst mal viel Spass beim weiterhoppen. Ich bin schon ganz gespannt was die anderen Mädels feines kreiert haben. Bis bald.
Tutorial you ask? Yes, I do have one, ready to download, for you tomorrow. Now have fun hopping on and see what everone else created. Can't wait what those fab ladies came up with this month. Bye for now.
–
Vorlage Geschenkbox / Template Gift Box
Maße für die Verpackung:

Measurements for the bag:

Farbkarton Flüsterweiss:
6" x 11¼" (15,2 x 28,5 cm)
an der langen Seite bei: 4"- 5½"- 9½"- 11″ (10 – 14 – 24 – 28 cm) falzen
an der kurzen Seite bei: 1½"- 5½" (4 – 14 cm) falzen

Whisper White Cardstock:


5¾" x 8½" (14,5 x 21 cm)
score on the long side at:

4"- 5½"- 9½"- 11″ (10 – 14 – 24 – 28 cm)
score on the long side at:
1½"- 5½" (4 – 14 cm)

–
Materialien/Product List
–