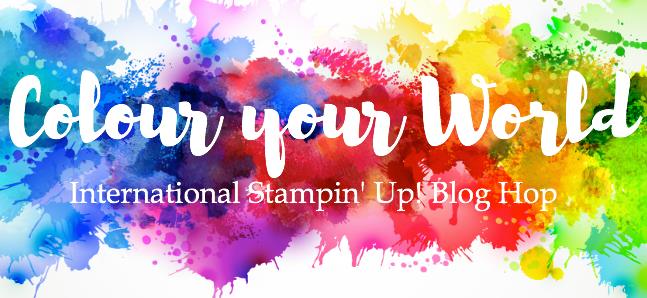 Hallo und willkommen zum neuen Colour your World Blog Hop. Diesen Monat haben wir eine recht herbstliche Palette. Sommerbeere, Saffrangelb, Mandarinorange und Meeresgrün.
Hello and welcome to a new Colour your World Blog Hop. This month we've got a rich autumn inspired colour palette. Berry Burst, So Saffron, Tangerine Tango and Tranquil Tide.

Ich habe heute eine kleine Ziehverpackung für euch. Groß genug für sechs Ferrero Küsschen.
Today I have a matchbox style box for you. Just big enough to hold six Ferrero Küsschen (Kisses).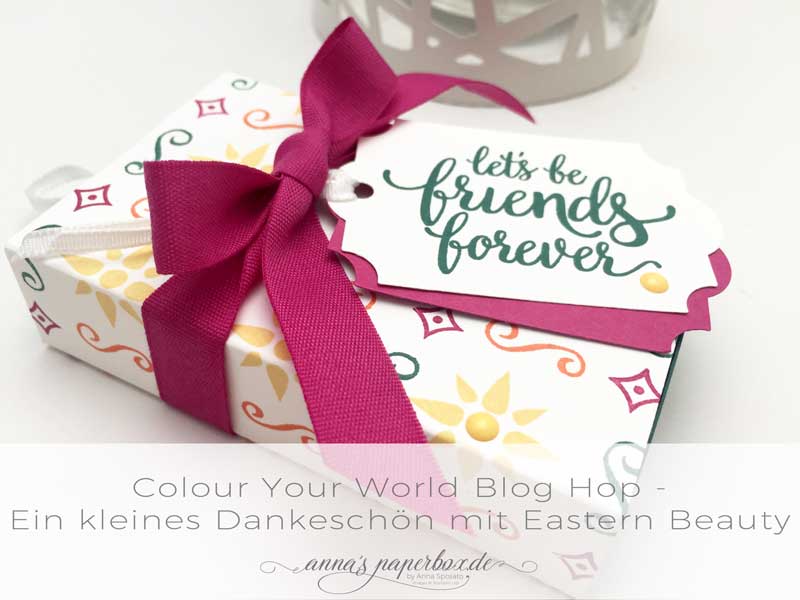 Das Stempelset Schönheit des Orients eignet sich hervorragend, um eigenes Designerpapier zu kreieren. Da dies ein Photopolymer Set ist kann man wunderbar schön gerade und in Reihe stempeln ohne sich vorher Hilfslinien ziehen zu müssen. Den Farbkarton habe ich mir vorher auf die richtige Größe zurecht geschnitten und dann bestempelt.
Diese Box ist ganz einfach zu basteln. Für die Innenschachtel einfac ein Stück Farbkarton auf die richtige Größe zuscheiden (Maße stehen weiter unten) und dann auf allen vier Seiten falzen. Anschließend die vier Ecken einscheiden und zusammenkleben (siehe Vorlage).
The stamp set Eastern Beauty is ideal for creating your own designer paper. Since this is a photopolymer set, you can easily stamp straight rows without having to draw guiding lines. I first trimmed the cardstock to the right size and then stamped it.
This box is very easy to make. For the inside box, simply cut a piece of cardstock to the correct size (measurements are below) and then score on all four sides. Then cut in the four corners and glue together (see template).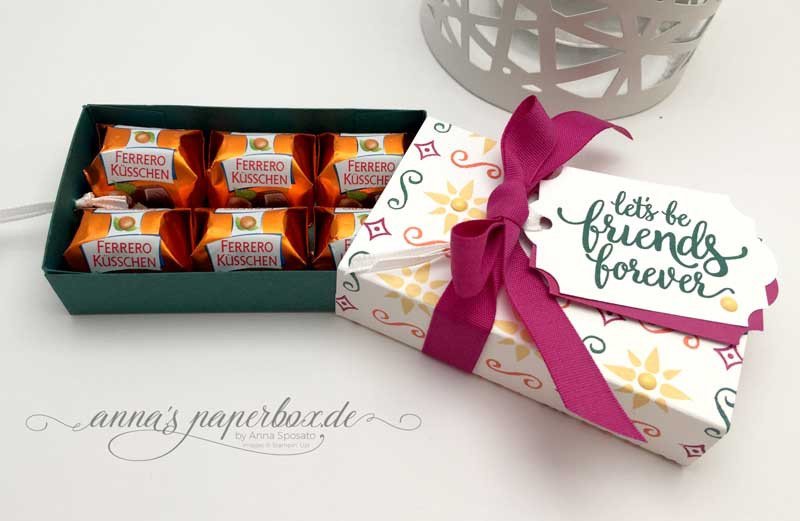 Maße für die Box
Farbkarton in Flüsterweis oder Designerpapier: 6¼" x 3½" (15,9 x 9cm)
Lange Seite falzen bei: ¾" – 2⅞" – 3⅝" – 5¾" (1,9 – 7,3 – 9,2 – 14,6 cm)
Farbkarton in Meeresgrün: 3½" x 5″ (8,9 x 12,7 cm)
Auf jeder Seite bei: ¾" (1,9 cm) falzen
–
Measurements for the box

Whisper White cardstock or DSP: 6¼" x 3½" (15,9 x 9cm)
score on long side at: ¾" – 2⅞" – 3⅝" – 5¾" (1,9 – 7,3 – 9,2 – 14,6 cm)
Tranquio Tide cardstock: 3½" x 5″ (8,9 x 12,7 cm)
score on each side at: ¾" (1,9 cm) falzen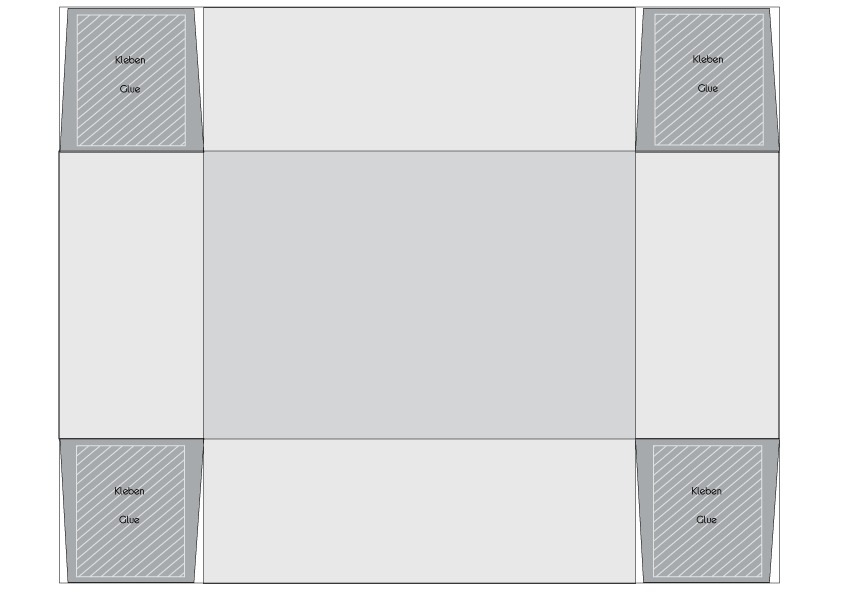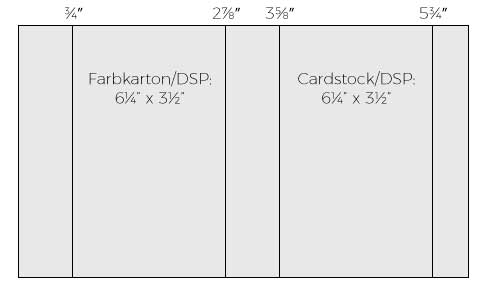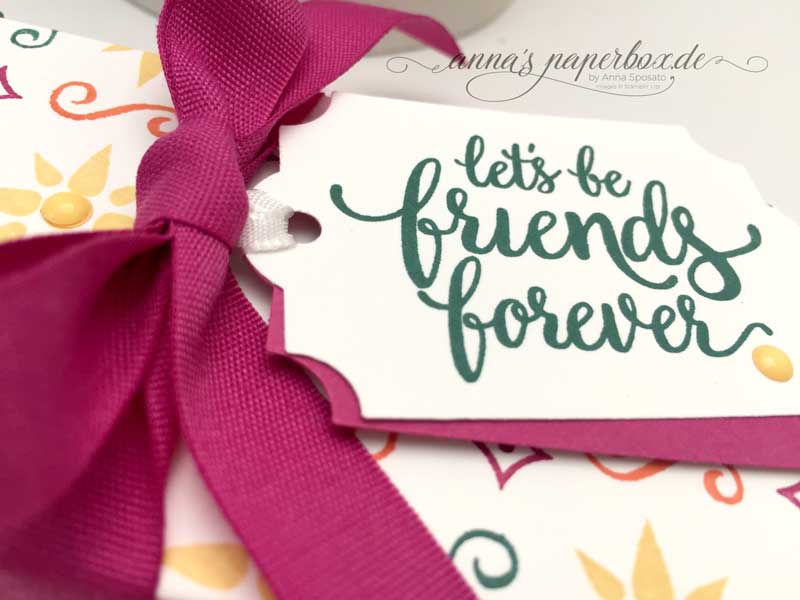 Wenn dies dein erster Stop ist, kannst du jetzt weiter zu Alison hoppen oder du nutzt die Direktlinks unten und vergiss nicht auf unserer Colour your World Challenge Group Seite auf Facebook vorbeizuschauen. Bis zum nächsten mal 🙂
If this is your fist stop, hop on over to Alison or use the links below and please join us at our Colour your World Challenge Group on Facebook. CU 🙂
–
–
Materialliste/Product List
–
Save
Save
Save
Save
Save
Save
Save
Save
Save
Save