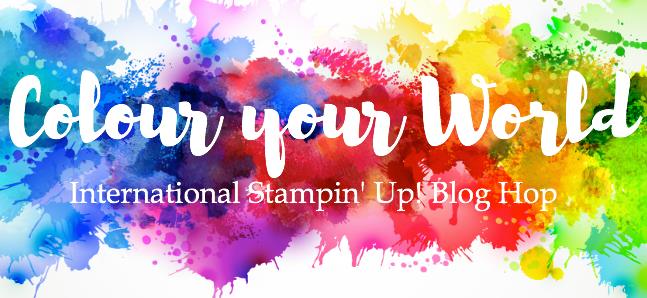 Willkommen zur neuesten Ausgabe unseres Colour your World Blog Hop. Diesmal haben wir knallig, bunte Bonbonfarben. Aquamarin, Limette, Bermudablau, Wassermelone und Puderrosa.
Welcome to a new round of our Colour your World Blog Hop. This Month we have some pretty, colourful candy colours. Pool Party, Lemon Lime Twist, Bermuda Bay, Melon Mambo and Powder Pink.
… und das ist meine Karte. Habt ihr schon das Stempelset "Little One" entdeckt? Soooo süß 😍
… and this is my card. Have you seen the "Little One" stamp set yet? Soooo sweet 😍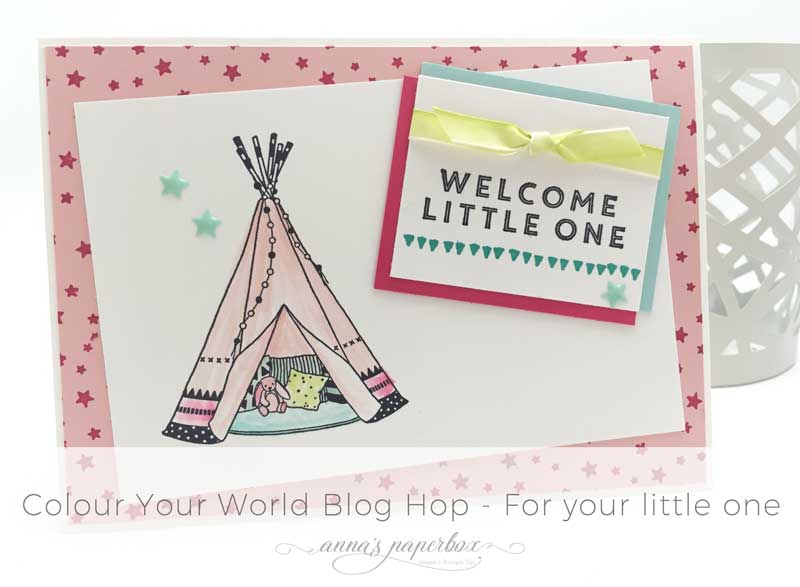 Für den Hintergrund habe ich einen Sternenrahmen in Wassermelone auf ein Stück Puderrosa Farbkarton gestempelt. Das Zelt ist aquarelliert, um eine zartere coloration zu erhalten.
The background is a piece of Powder Pink cardstock on which I stamped a frame of stars in Melon Mambo. The tent is watercolored as I wanted a subtle colouring.
Das Etikett besteht aus drei gleichgroßen Rechtecken, die leicht versetzt übereinander geklebt sind.
The label is made of three equal-sized rectangles, which are glued, slightly offset, on top of each other.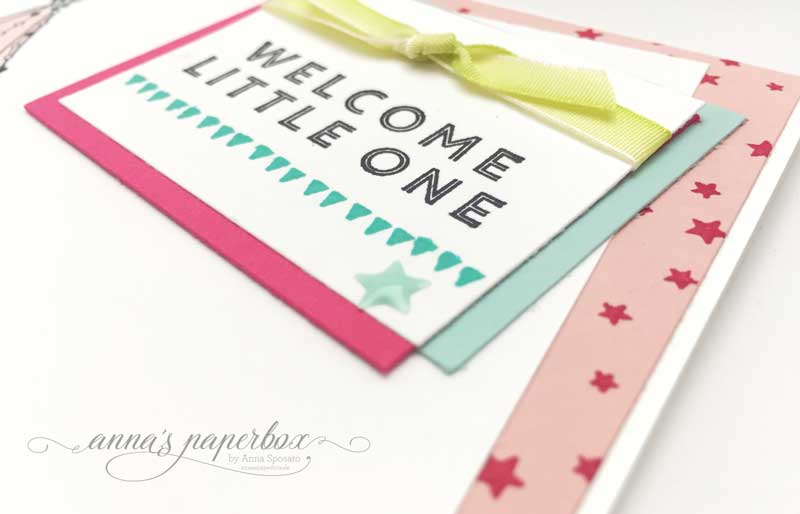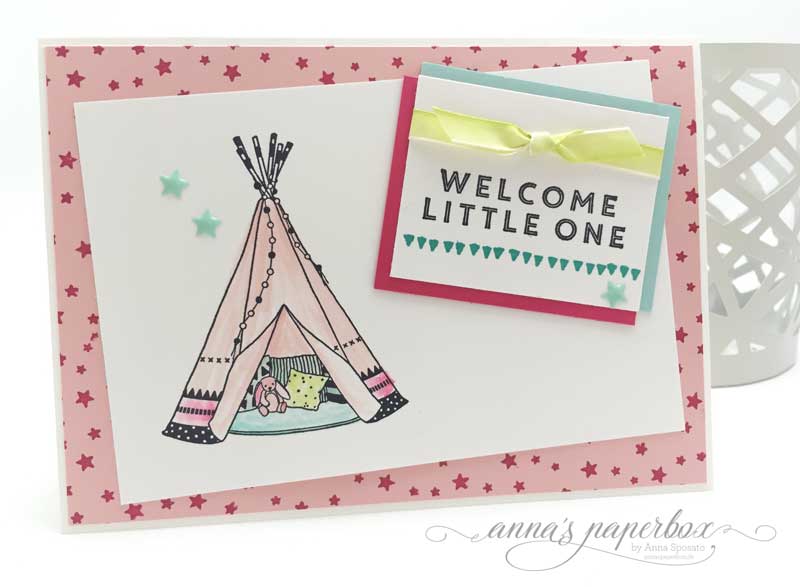 Die Mädels haben wieder tolle Projekte für Euch kreiert und wenn Ihr noch mehr sehen wollt oder uns eure Kreationen zeigen wollt, dann besucht uns auf unserer Colour your World Challenge Group Seite auf Facebook. Bis zum nächsten mal 🙂
Again the ladies have created fabulous projects for you and if you want to see more or show us your creations, please join us at Colour your Wold Challenge Group on Facebook. CU 🙂
–

–
Materialliste/Supplies

Save
Save
Save
Save
Save
Save
Save
Save
Save
Save
Save
Save
Save