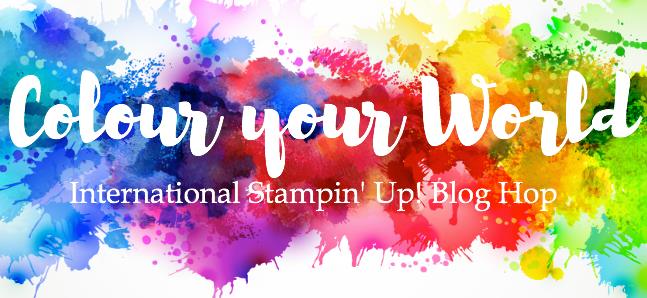 Nach den kühlen, frischen Farben vom letzten Monat, haben wir diesmal schöne warme Rottöne.
This months colour pallete features sunny, warm reds and a splash of peach.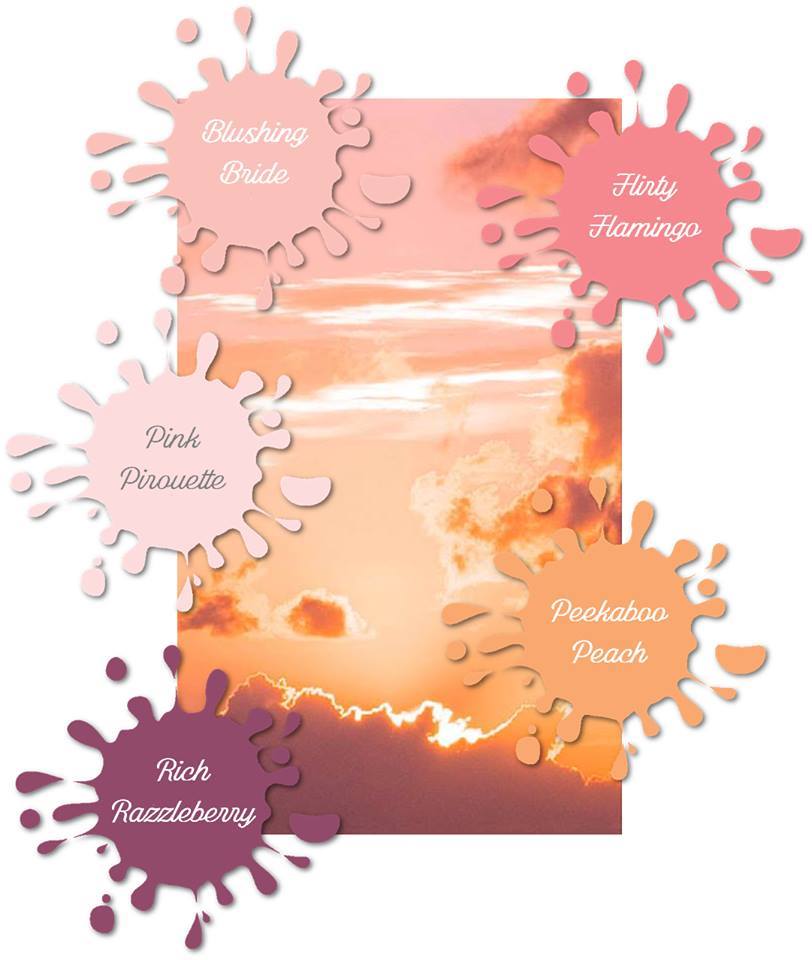 Meine Karte kommt diesmal ganz ohne Matten und Lagen aus. Ich habe den "Teich" direkt auf die Karte aus Aquarellpapier gesetzt.
I didn't use any mats and layers this time. Instead i put the "pond" directly on the card, which I made from watercolour paper.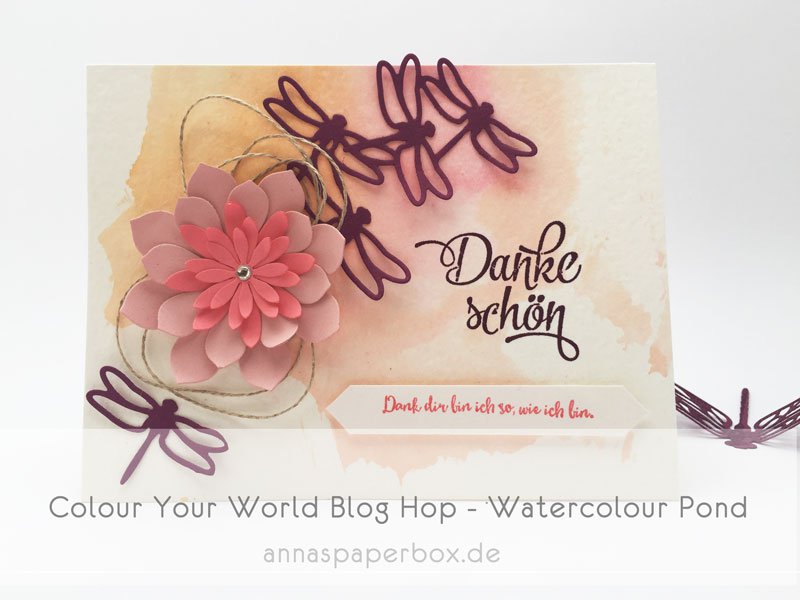 Die Blüte ist mit den Framelits Sukkulenten gemacht, wobei ich die größte Blüte nicht verwendet habe. Das war mir irgendwie zu mächtig.
I made the flower with the succulents framelits. One of each petal except the largest, as I found it to be to much.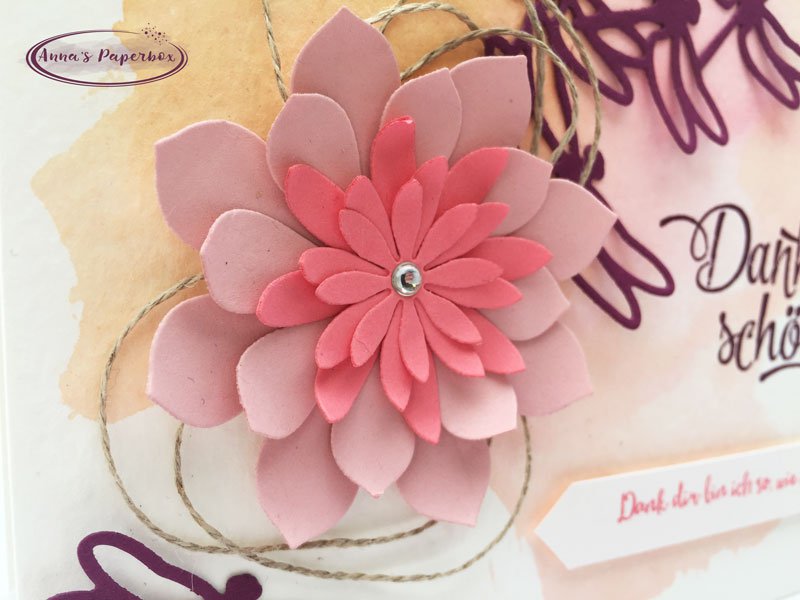 Damit die Karte nicht ganz so platt erscheint, habe ich die Libellen nur am Körper mit einem Klebepunkt aufgeklebt und die Flügel ein wenig nach oben gebogen.
And to ad a bit of dimension, I used a glue dot on the Dragonfly bodies and curled the wings a bit up.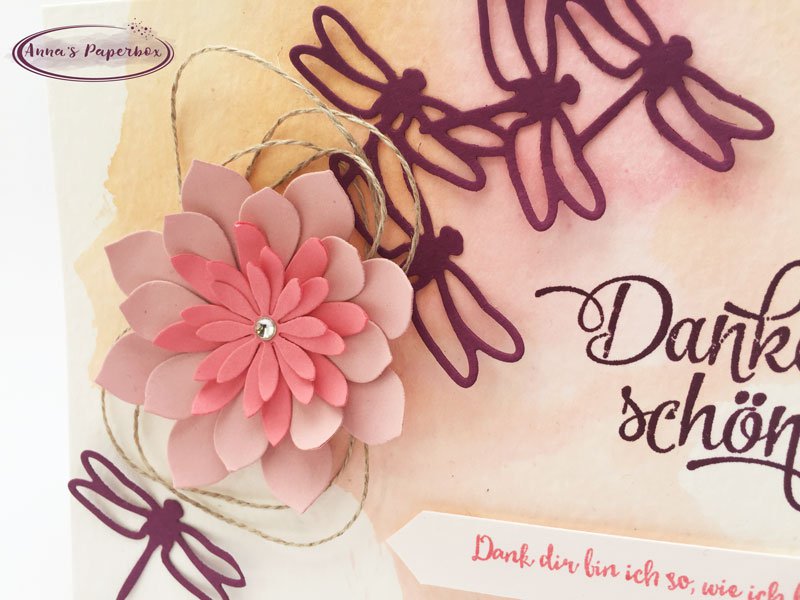 Viel Spaß beim weiterhoppen und den tollen Projekten der anderen Mädels. Benutzt entweder die Buttons um zum nächsten oder vorherigen Blog zu gelangen, oder klickt den Link in der Liste um zum jeweiligen Blog zu gelangen.
Für noch mehr Projekte schaut auf unserer Colour your World Challenge Group Seite auf Facebook vorbei.Bis dann
Have fun discovering all the beautiful projects the other ladies have created. Use either the buttons to cycle through the hop or the links in the list to go directly to their blog.
To see even more great projects, join our Colour your Wold Challenge Group on Facebook. CU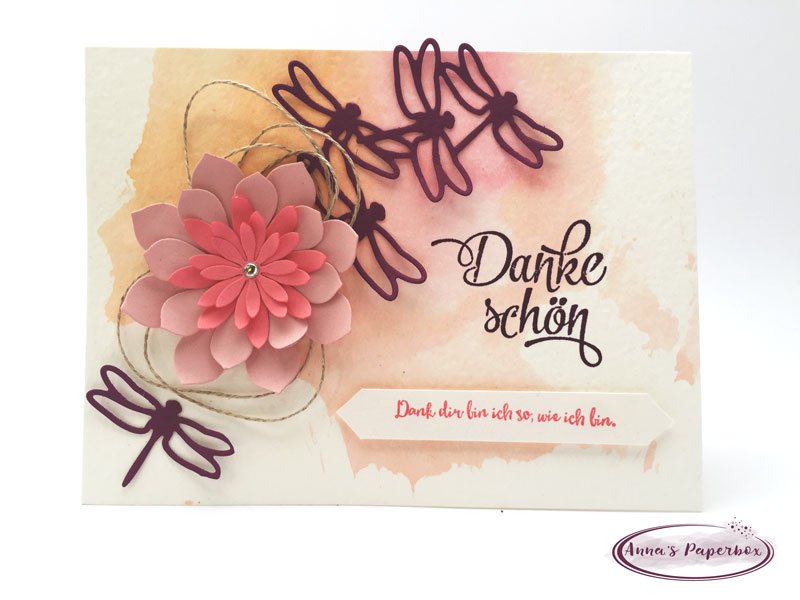 –

–
Materialliste/Supplies

Save
Save
Save
Save
Save
Save
Save
Save