Hallo und Willkommen zu einer neuen Inspire.Create. Challenge. Diesmal gibt es einen Sketch.
Hello and welcome to a new Inspire.Create. Challenge. Today we have a sketch.
Ich habe heute eine Karte in Grün- und Blautönen für euch. Ich liebe das Designerpapier Herbstimpressionen. Ein Muster hat diese tolle Farbkombi aus Gartengrün, Limette und Himmelblau.
I choose a paper with greens and blues from the Painted Autumn Designer Series Paper. Love this paper, so beautiful. So my colours for the card are Gardengreen, Lemon Lime Twist and Soft Sky.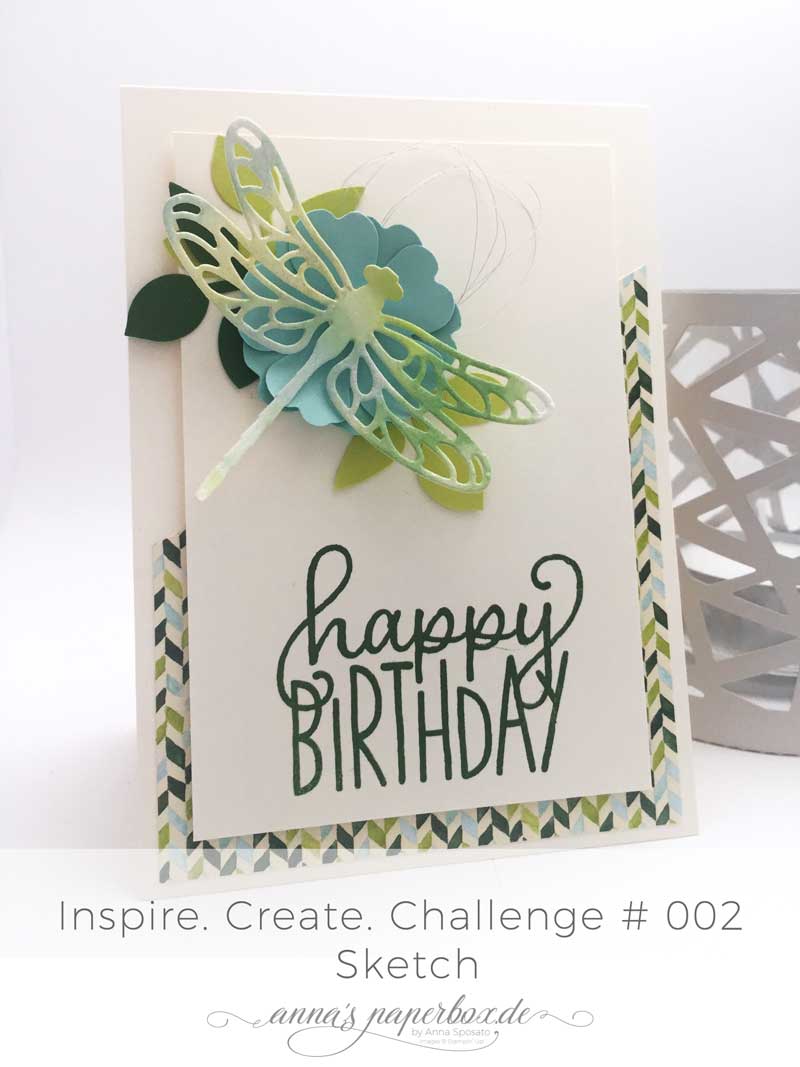 Diese Farben habe ich auch für die Libelle verwendet. Ich habe zuerst ein Stück Seidenglanz Farbkarton mit den Farben aquarelliert und nach dem trocknen die Libelle mit den Thinlits Libelle ausgestanzt.
I also used all three colours for the Dragonfly. First I water-coloured a piece of Shimmery White Cardstock and after drying it, I used the Detailed Dragonfly Thinlits to cut the Dragonfly out.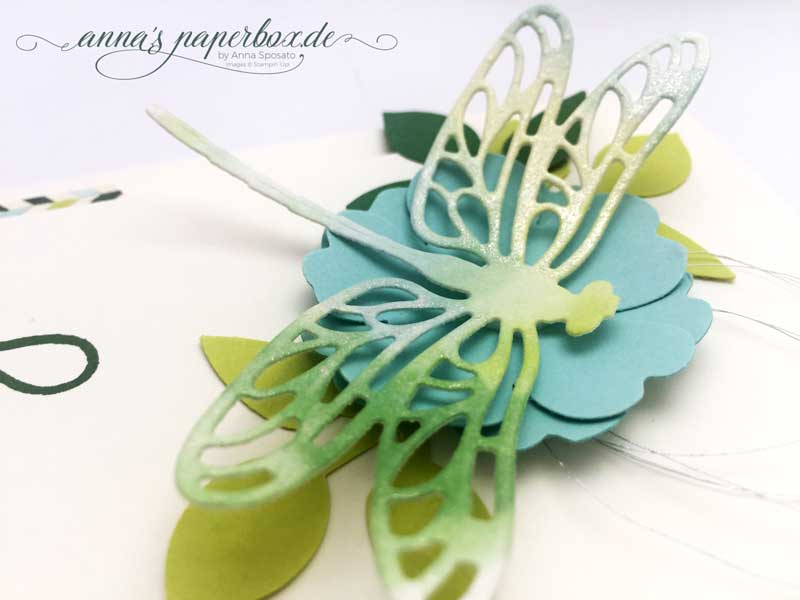 Den Flügeln hab ich noch mit dem Wink of Stella Stift einen zarten Schimmer verliehen. Blüte und Blätter sind mit den Stanzen Blüte und Blätterzweig ganz fix gemacht. Zum Schluss habe ich noch wenig Metallic-Garn in Silber unter die Blüte gelegt.
To add a bit of shimmer to the wings, I used the Wink of Stella Brush Pen and the flower and leaves are made with the Leaf and Blossom Builder Punches. A bit of Silver Metallic Thread rounds it up quite nicely.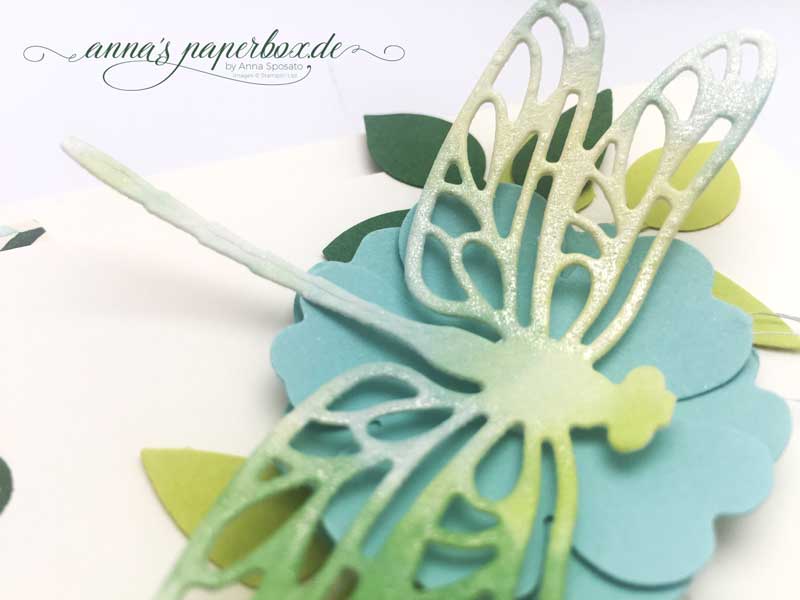 Für die Glückwünsche habe ich die oberer Hälfte des Stempels mit Klebeband abgeklebt, eingefärbt und dann gestempelt (vor dem stempeln das Klebeband wieder abziehen 😬)
I like this greeting, but the whole image was a bit to big. So I covered the top part with some tape, inked the stamp up and used only the bottom part (don't forget to remove the tape before stamping 😬)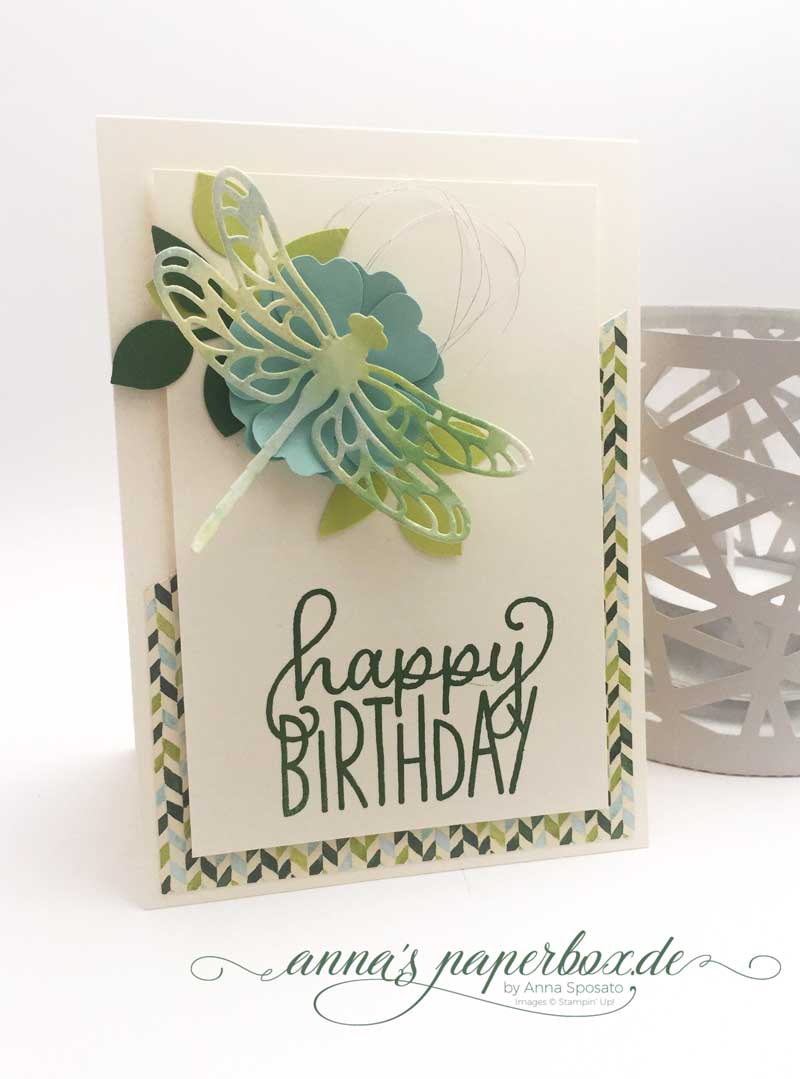 Noch mehr Ideen und Inspirationen findet Ihr auf dem Challengeblog wo auch Ihr eure Werke verlinken könnt.
Hop over to the Inspire.Create.Challenges. blog, to find more ideas and see the beautiful projects of the Design Team. Join us in this newest challenge.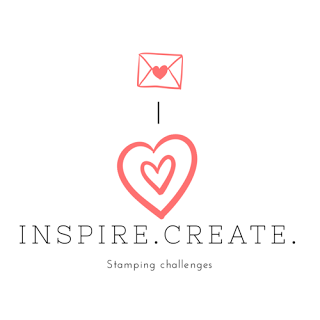 –
Materialliste/Product List
–
Save
Save
Save