Es ist wieder Zeit für eine neue Inspire.Create Challenge. Diesmal haben wir eine Farbchallenge. Petrol, Himmelblau, Flamingorot und Flüsterweiß.
It's time for a new Inspire.Create Challenge. This time we have a colour challenge. Island Indigo, Soft Sky, Flirty Flamingo and Whisper White.
Von mir gibt es heute eine nicht ganz traditionelle Weihnachtskarte. Das verwendete Stempelset ist das Gastgeberinnenset Wunderbare Wintergrüße.
I have a rather nontraditional Christmas card for your today. I used the Seasons Of Whimsey hostess stamp set.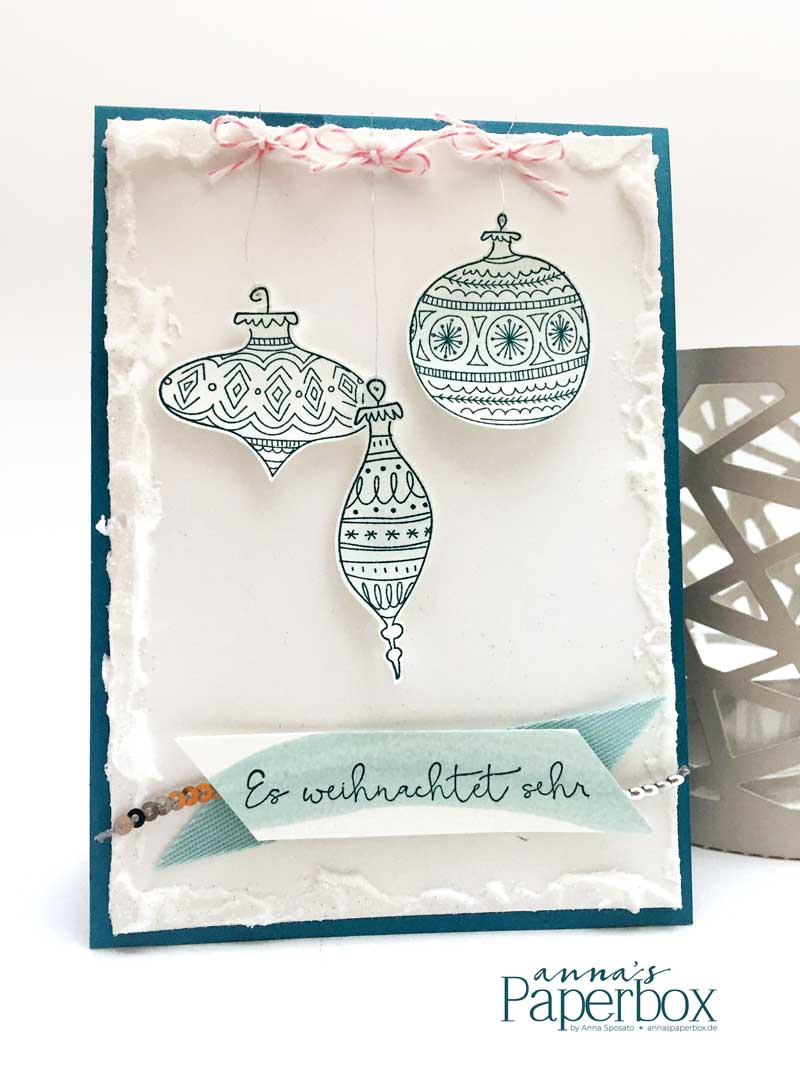 Mit der Struktur-Paste habe ich der weißen Karte einen frostigen Rand verliehen und in die noch feuchte Paste etwas Stampin' Glitter eingestreut, dann die Fäden der Weihnachtskugeln und die Schleifchen eingedrückt. Das hält super und man braucht keinen extra Kleber. In die Weihnachtskugeln habe ich oben mit einer Nadel ein kleines Loch gestochen und das Metallic-Flair Garn durchgezogen und auf der Rückseite mit einem Dimensional festgeklebt.
With the Embossing Paste, I've made a frosty edge and sprinkled some Dazzeling Diamons Stampin' Glitter into the still wet paste, then pressed in the threads of the Christmas baubles and the tiny bows. You do not need extra glue for that as the paste does an great job of holding it all together. First I made a small hole in the top part of the Christmas baubles, pulled a piece of Silver Metallic Tread trough and glued it on the back with a Dimensional.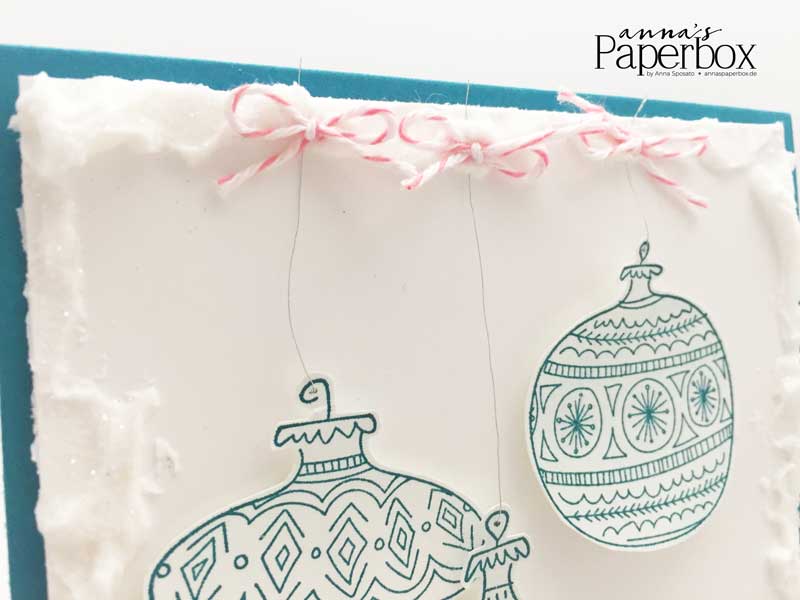 Für den Gruß habe ich einen schmalen Steifen weißen Farbkarton genommen und mit den Aquapaintern einen Steifen in Himmelblau aufgemalt und nach dem trocknen den Gruß in Petrol gestempelt.
For the greeting, I've taken a narrow strip of white cardstock and gave it a Soft Sky swish with the Aquapainters and after drying stamped the greeting with Island Indigo.
Nun seid ihr dran. Auf unserem Challengeblog könnt Ihr eure Werke verlinken. Klickt einfach unten auf das Bild um zum Blog zu kommen.
Now it's your turn. Just click on the image below to go to the challenge blog where you can link up your creations.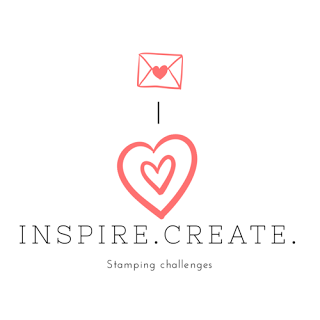 –
Materialliste/Product List
–
Save
Save
Save
Save