Wow, die letzten zwei Wochen sind ja wie im Flug vergangen. Heute ist wieder Inspire.Create Tag und wir habe eine tolle Neuigkeit. Wir haben ein neues Design Team Mitglied. Die wunderbare Karen Farquhar 🙂 .
Wow these last two weeks went by in a blink and today we have a new Inspire.Create challenge and some exciting news. We have a new Design Team member. The fabulous Karen Farquhar 🙂 .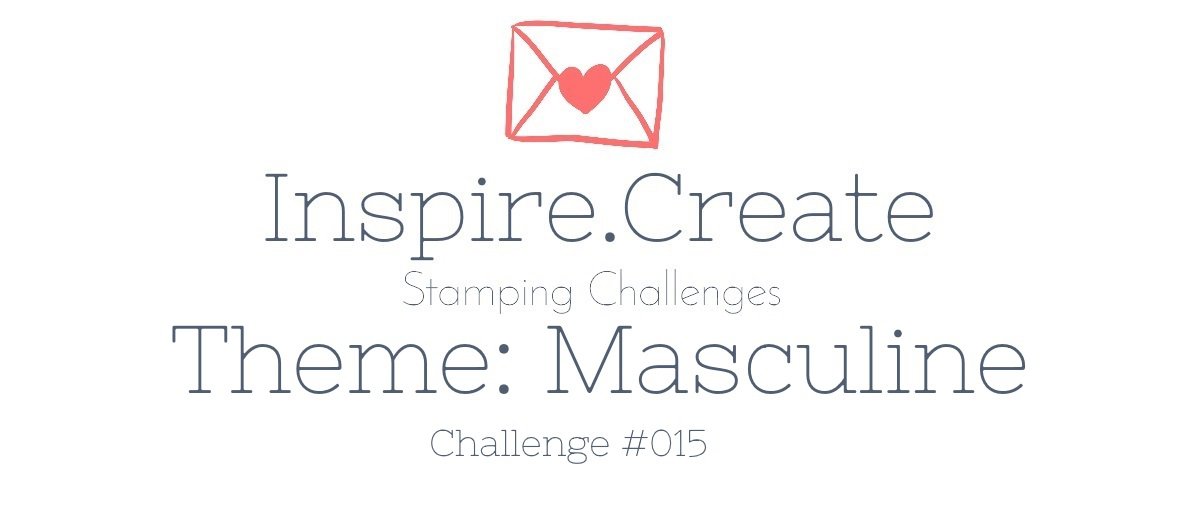 Das Thema diese Woche ist Maskulin und ich habe für meine Karte grün-blaue Farben verwendet. Petrol (ich liebe diese Farbe) und Meeresgrün (diese auch ). Auf der Suche nach einem dem Thema ensprechenden Stempelset, musste ich feststellen, dass die meisten meiner Sets recht blumig sind , was ich jetzt nicht so passend fand. Aber dann fand ich dieses wunderschöne Set. Am Ufer.
The theme is masculine and I choose some blue and greenish colours for my card. Island Indigo (love it) and Tranquil Tide (love that one too . I went through my stamp sets and found that I have a lot of flowery sets which I didn't want to use for this card and then I found this gem. The Waterfront stamp set.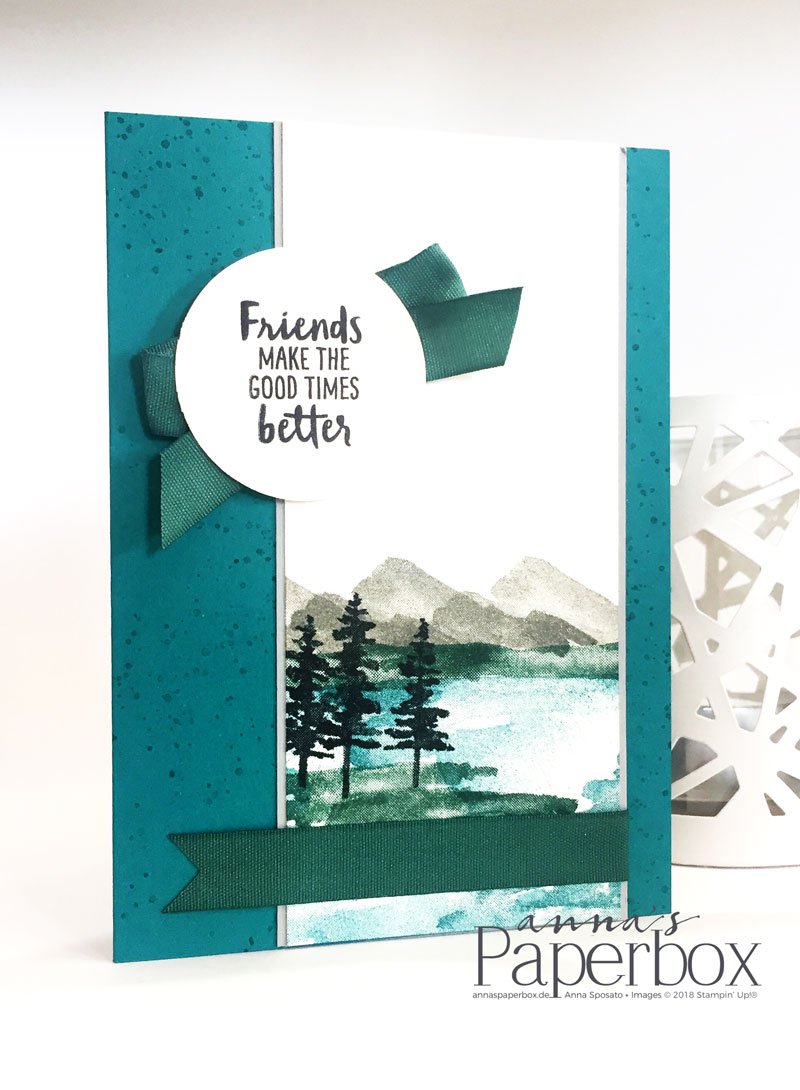 Zuerst habe ich das Motiv auf eine breitere Karte gestempelt, was mir aber nicht so gefallen hat. Also habe ich die Karte auf 2 1/2″ (6,5 cm) geschnitten und auf einen zwei mm breiteren Streifen Schiefergrauen Farbkarton geklebt. Die Punkte auf der Grundkarte sind mit Petrol gestempelt. Dabei ist ein kleines Missgeschick passiert . Könnt ihr sehen wo? Yep, genau da, mitten auf der Karte… unter dem Band . Nein, man muss bei kleinen Fehlern nicht gleich eine neue Karte stempeln. Kann man meistens wunderbar mit Bändern und anderen Accessoires kaschieren.
At first I went with a full wide stamped panel, but I didn't really like it, so I trimmed it to 2 1/2″ (6,5 cm) and matted it with a piece of smoky slate cardstock. The splatters in the background are stamped with Island Indigo.
I also made a little boo boo . Can you tell where? Right, it's there in plain sight… under the ribbon . See, there's no need to remake the card if you make a little mistake. Usually you can cover it up with a piece of ribbon or other accents and embellishments.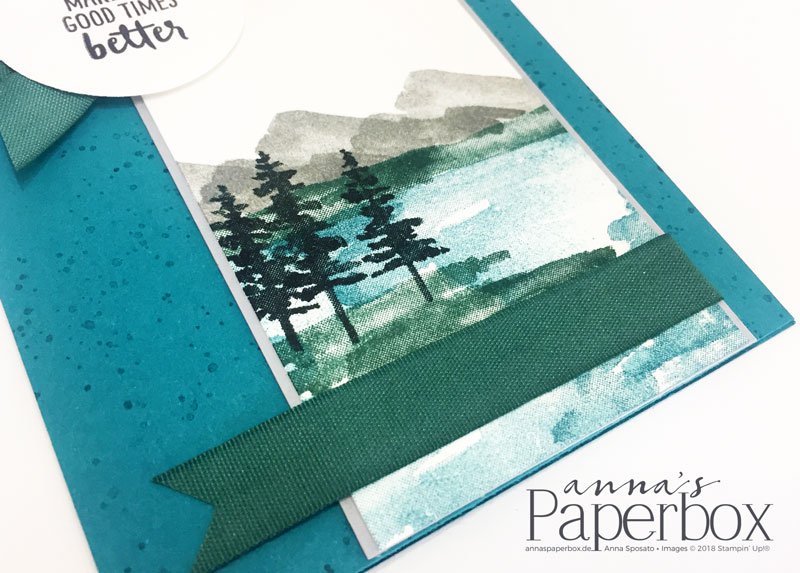 Noch mehre tolle Projekte findet ihr auf dem Inspire.Create. Challenge Blog.
Now let's head over to the Inspire.Create.Challenges blog and see what everyone else created.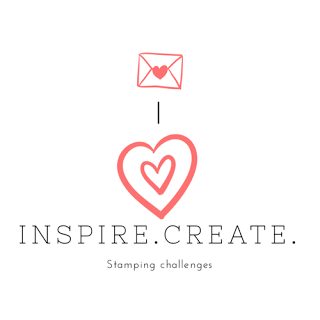 –
Maße für die Karte:
Farbkarton Petrol:
8¼" x 5¾ (21 x 14,5 cm)
an der langen Seite bei: 4⅛" (10,5 cm) falzen
Farbkarton Schiefergrau
(1) 5¾" x 2⅝" (14,4 x 6,7 cm)
Farbkarton Flüsterweiß:
5¾" x 2½" (14,5 x 6,5 cm)
Measurements for the card:
Island Indigo cardstock:
8¼" x 5¾ (21 x 14,5 cm)
score on the long side at: 4⅛" (10,5 cm)
Smoky Slate cardstock:
(1) 5¾" x 2⅝" (14,4 x 6,7 cm)
Whisper White cardstock:
5¾" x 2½" (14,5 x 6,5 cm)

–
Materialien/Product List
–