Der Garten und die Terasse blühen und stahlen bei dem Wetter. Da passt das Thema der neuen Challenge ja wie die Faust aufs Auge. Blumig soll es sein.
The garden and terrace are in full bloom and so pretty to look at. The perfect inspiration for this fortnights challenge.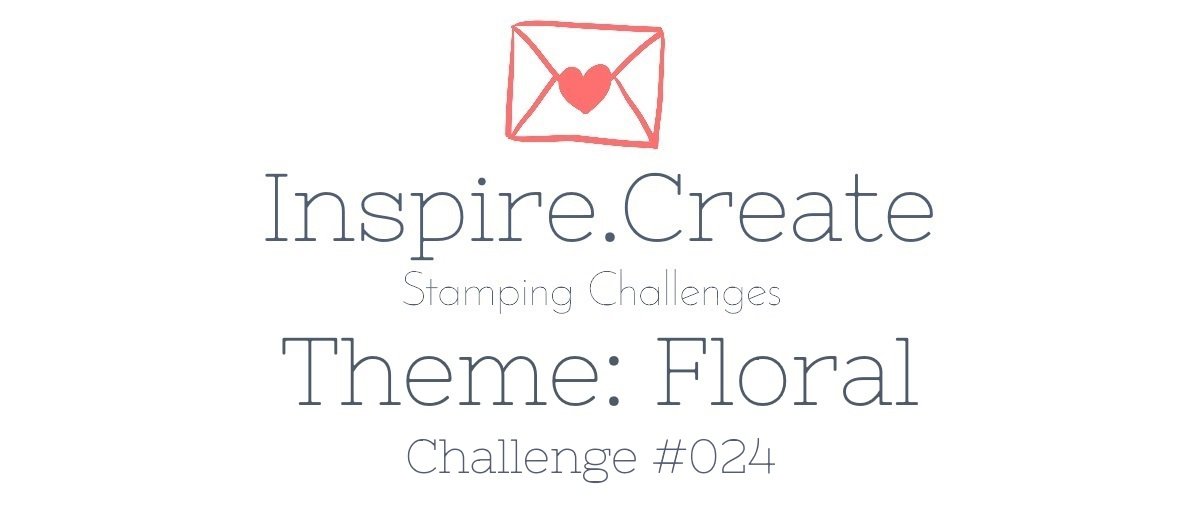 Letzte Woche habe ich euch die Wunderblume in Weiß gezeigt. Heute habe ich sie in Schwarz.
Last week I showed you the Lovely Floral on a white and airy card. Today it's a black beauty.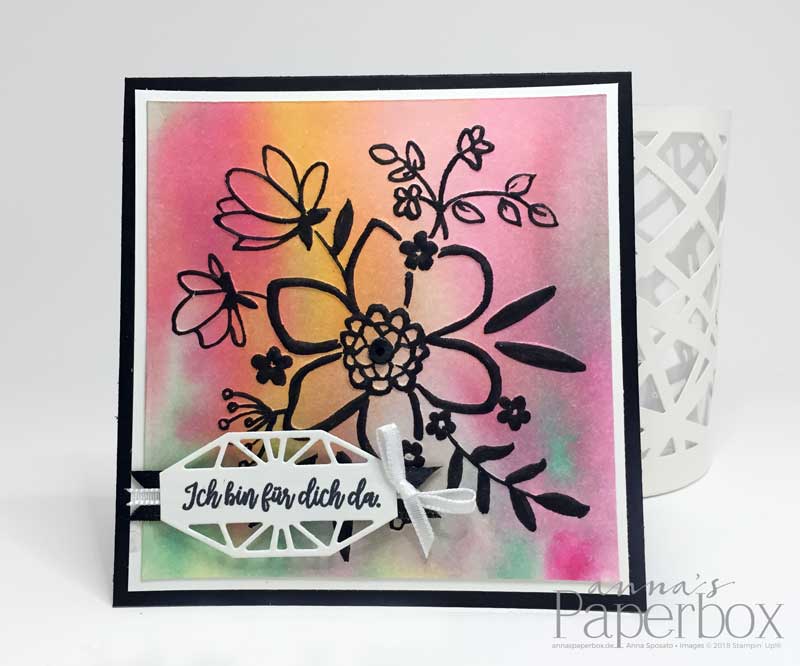 Dafür habe ich ein Stück Seidenglanz Farbkarton mit verschiedenen Farben flächig aquarelliert und anschließend geprägt. Nach dem trocknen habe ich dann die Konturen mit dem schwarzen Marker nachgezogen.
I water coloured a piece of Shimmery white cardstock with several colours and then embossed it. After it was completely dry, I traced the raised outline with the basic black marker.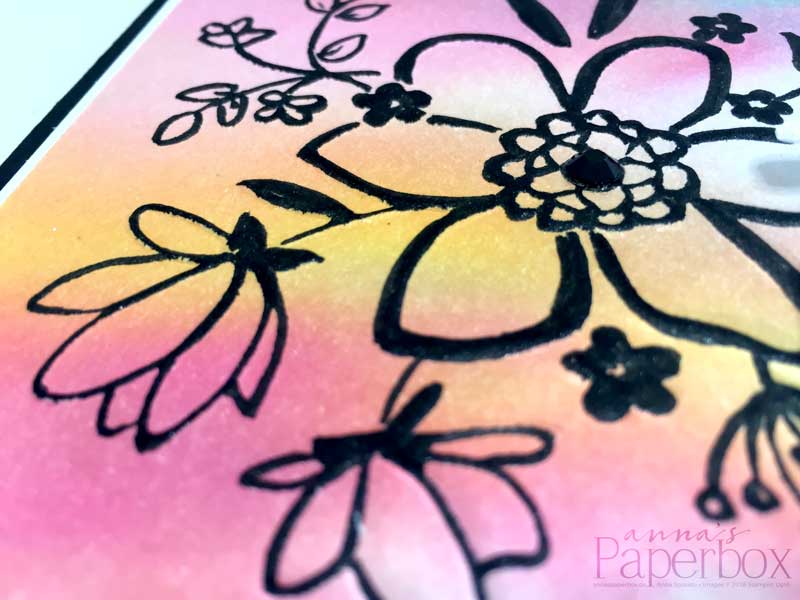 Für das Etikett, habe ich zuerst den Gruß mittig auf ein 5 x 3 cm großes Stück Farbkarton gestempelt und anschließend oben und unten das Motiv ausgestanzt.
The tag is made of a 2″ x 1¼" (5 x 3 cm) piece of Whisper White cardstock, which I first stamped with the greeting and then cut out with the small edge framelit from the Beautiful Layers Thinlits Dies. To finish the card, I added two ribbons and a Faceted Dot.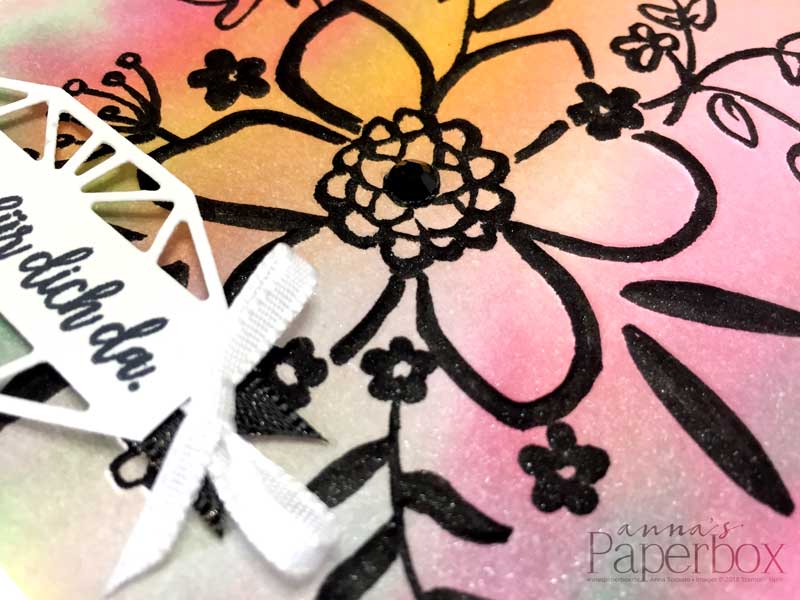 Noch mehr blumige Ideen findet ihr auf dem Challengeblog hier.
Want to see more lovely flowery ideas? Head over to the Challenge blog and join in.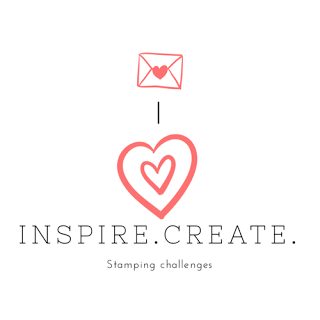 –
Maße für die Karte:

Measurements for the card:

Farbkarton Schwarz:


4¼" x 8¾" (11 x 22,5 cm)an der langen Seite bei: 4⅜" (11,25 cm) falzen

Farbkarton Flüsterweiß:


4″ x 4⅛″ (10,5 x 10,75 cm)
2″ x 1¼" (5 x 3 cm)


Farbkarton Seidenglanz:


3¾" x 3⅞" (10 x 10,25 cm)

Basic Black Cardstock:


4¼" x 8¾" (11 x 22,5 cm)
score on the long side at:
4⅜" (11,25 cm)

Whisper White Cardstock:


4″ x 4⅛″ (10,5 x 10,75 cm)
2″ x 1¼" (5 x 3 cm)


Shimmery White Cardstock:


3¾" x 3⅞" (10 x 10,25 cm)

–
Materialien/Product List
–