Es wird herbstlich und von Hannah haben wir eine schöne Farbpalette zur neuen Challenge auf Inspire.Create bekommen.
This week Hannah gave us lovely autumnal colours for the new challenge at Inspire.Create.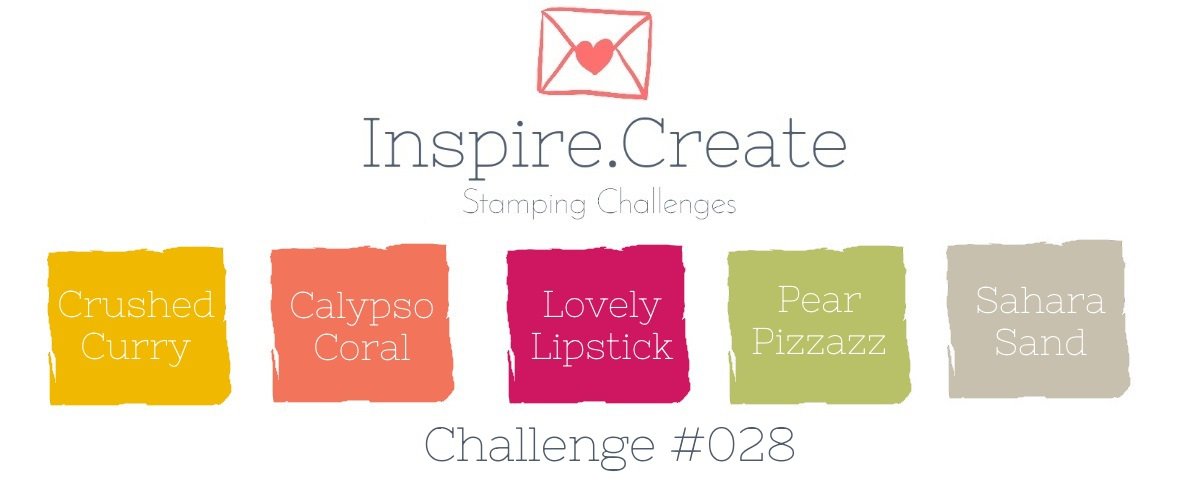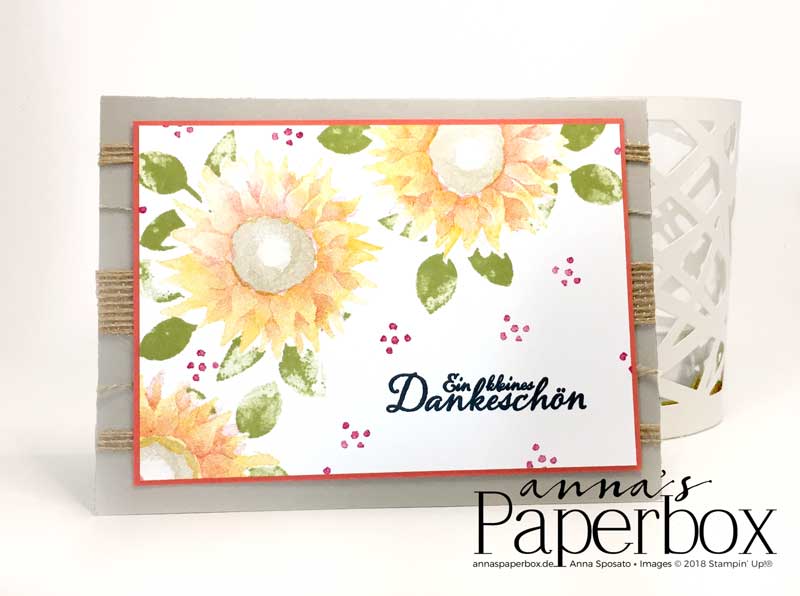 Für meine Karte habe ich das Set Herbstanfang verwendet. Durch die Two-Step Stempeltechnik bekommt die Sonnenblume wunderschöne zarte Farbübergänge. Für den Hintergrund habe ich zwei Stück Juteband in der Länge der Karte geschnitten und eines mittig, im Ganzen und das andere Stück geteilt und gespiegelt verklebt.
For my card I used the set Painted Harvest. The two-step stamping technique is ideal to easily create beautiful and subtle color transitions. For the background, I cut two pieces of Burlap Ribbon the length of the card. One piece I glued in the middle and the other piece was cut lengthwise before putting it on the card.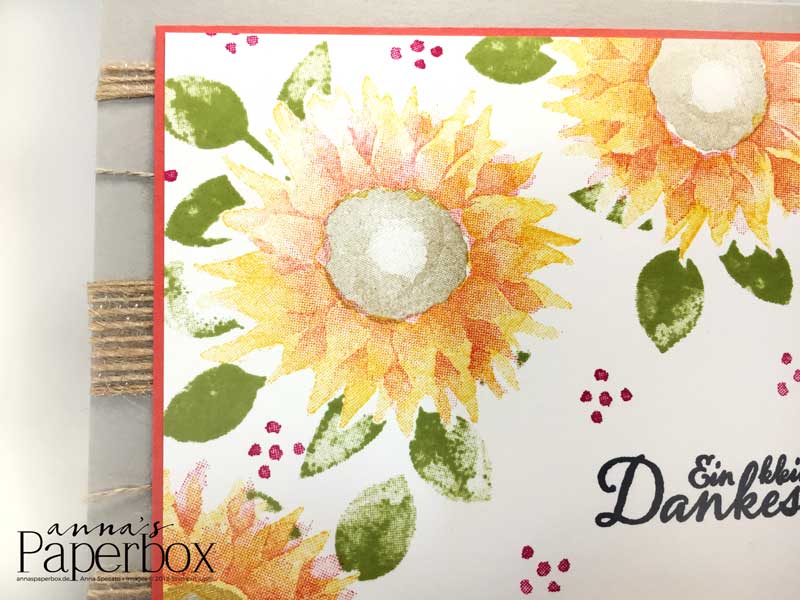 Besucht und auf Inspire.Create und zeigt uns was ihr mit dieser Farbkombi schönes kreiert. Wir freuen uns über eure Beiträge auf dem Challengeblog.
Visit us on Inspire.Create and show us your creations with these lovely colours. We'd love to see what you come up with.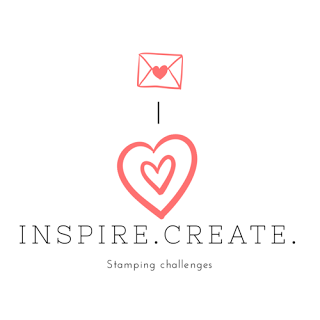 –
Maße für die Karte:

Measasssurements for the card:

Farbkarton Saharasand:
5¾" x 8½" (14,5 x 21 cm)
an der langen Seite bei: 4⅛" (10,5 cm) falzen
Farbkarton Calypso:
3⅝″ x 5⅛″ (9 x 12,5 cm)
Farbkarton Flüsterweiß:
3½ x 4⅞" (9 x 12 cm)

Sahara Sand Cardstock:
5¾" x 8½" (14,5 x 21 cm)
score on the long side at: 4⅛" (10,5 cm)

Calypso Coral Cardstock:
3⅝″ x 5⅛″ (9 x 12,5 cm)
Whisper White Cardstock:
3½ x 4⅞" (9 x 12 cm)

–
Materialien/Product List
–