Hallo und Wilkommen. Heute haben wir wieder eine Farbchallenge auf Inspire.Create. Eine schöne zarte Farbpallette mit Minzmakrone, Aquamarin, Flüsterweiß und Osterglocke.

Die Kataloge sind wunderbare Inspirationsquellen wenn man mal gerade keine Idee für eine Karte hat. Mein Projekt heute ist ein CASE aus dem Frühjahr-/Sommerkatalog.
Hello and welcome. Today we have another fabulous color challenge at Inspire.Create.Challenge. A beautiful delicate color pallet with Mint Macaroon, Pool Party, Whisper White and Daffodil Delight.
I find that the catalogs are a great source of inspiration if you're having a creative block or just want for a just have no idea for a card. My project today is a CASE from the spring / summer catalog.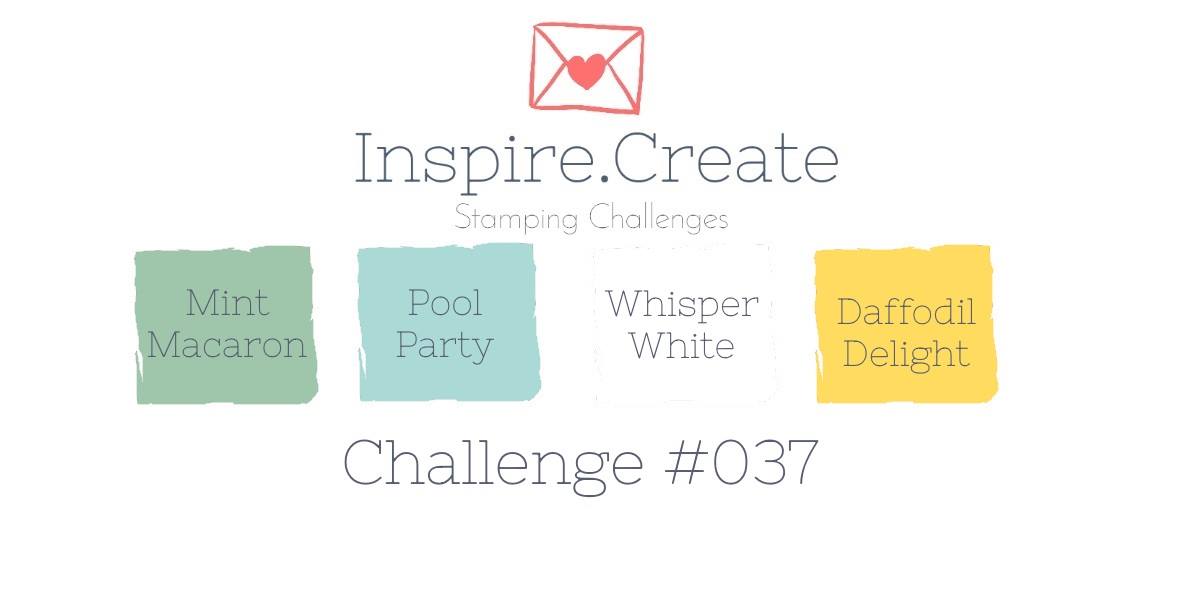 Ich habe die neuen Rechteckframelits genutzt um einen Rahmen zu stanzen, den ich mit Savanne hinterlegt habe. Savanne ist eine der Farben, die wir zusätzlich zur Farbpalette nutzen dürfen. Die anderen sind Schwarz, Weiß, Vanille und Metallfarben.

I used the new rectangular framelits to cut out a frame and put a piece of Crumb Cake cardstock behint it. Crumb Cake is one of the colors we can use in addition to the given colour palette. The others are black, white, very vanilla and metallic colors.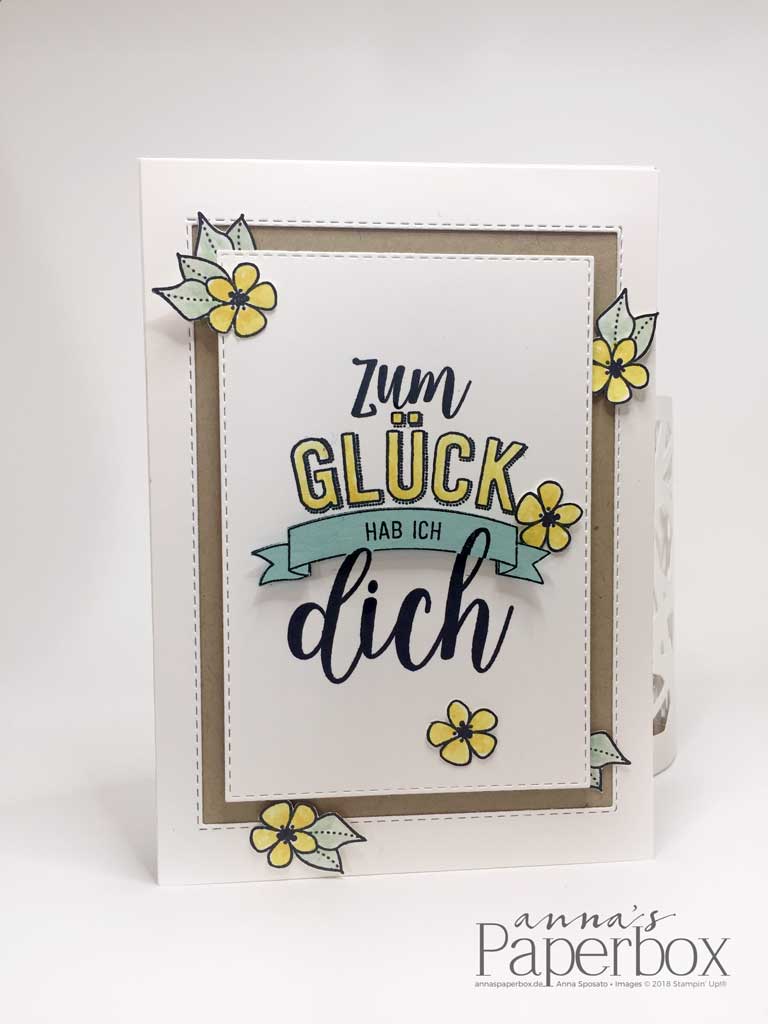 Zum ausmalen habe ich die Mischstifte genutzt. Ich wollte keinen gleichmässigen Farbauftrag. Was mit den Mischstifften ganz gut gelingt. Das Fähnchen habe ich auf Aquamarinfarbkaton gestempelt und mit der Schere ausgeschnitten.
For coloring, I used the Blender Pens. I wanted a bit of an ombre look. With the Blender Pens it's pretty easy to get that look. Just keep colouring till the ink fades out. The banner was stamped on Pool Party cardstock, cut out with scissors and put on top of the of the original with Dimensionals.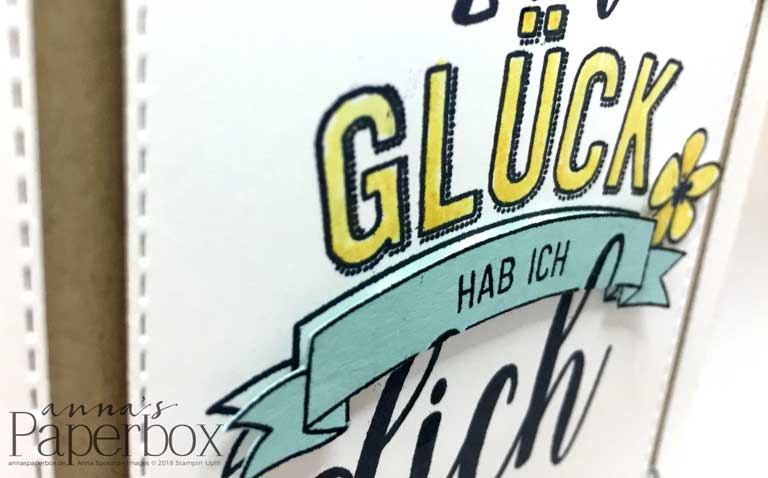 text
Auf der Challengeseite könnt Ihr noch mehr tolle Projekte sehen. Macht mit und zeigt uns eure Kreationen. Wir freuen uns eure Werke zu sehen. Klickt auf den Button unten um direkt zur Challengeseite zu kommen.
Want to see more fab projects? Visit the Inspire.Create blog and see what the other team ladies made this week. We'd also love to see your creations. Click on the button below to get to the Challenge blog.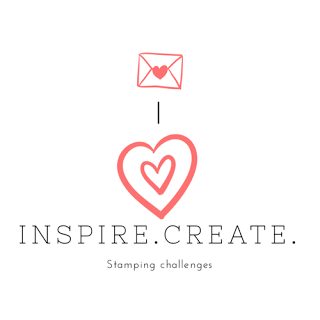 –
Maße für die Karte:

Measurements for the card:

Farbkarton Flüsterweiß:
5¾" x 8½" (14,5 x 21 cm)
an der langen Seite bei
4⅛" (10,5 cm) falzen
Farbkarton Savanne:
5½" x 3¾" (13,5 x 9,5 cm)
Whisper White Cardstock :
5¾" x 8½" (14,5 x 21 cm)
score on the long side at
4⅛" (10,5 cm)
Crumb Cake Cardstock:
5½" x 3¾" (13,5 x 9,5 cm)  
–
Materialien/Product List