Diese Woche habe wir ein Thema bei Inspire.Create. Embossing!
This weeks theme at Inspire.Create.Challengens is…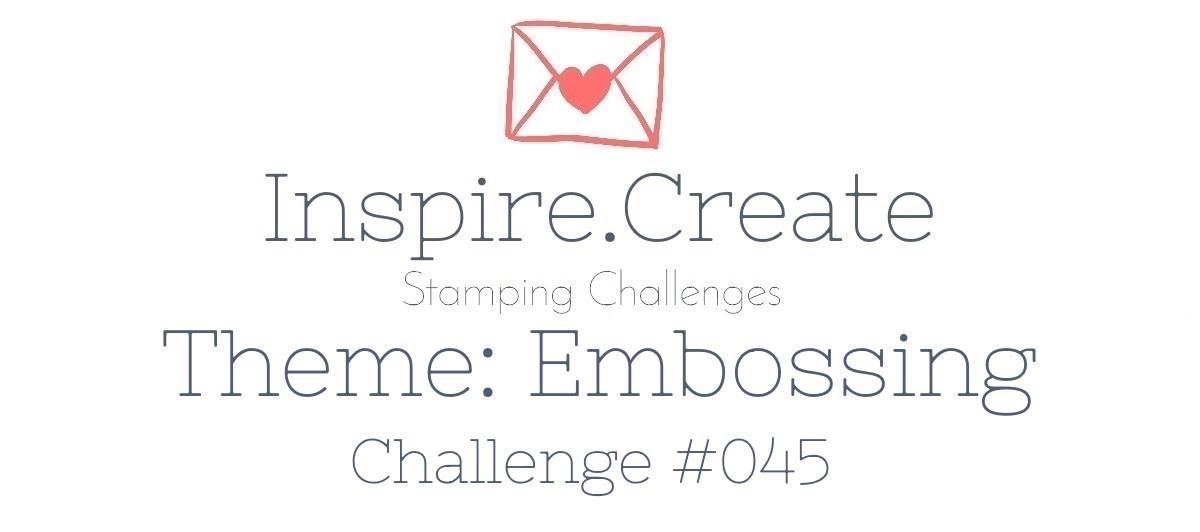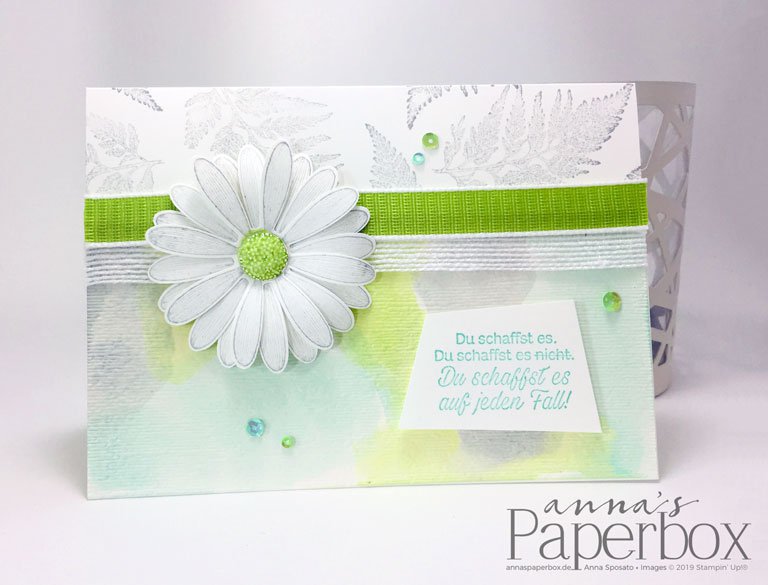 Für meine Karte habe Ich das neue Stempelset Gänseblümchenglück verwendet. Zu diesem Set gibt es auch eine neue kleinere Gänseblümchenstanze 😍. Die kann ich euch heute aber noch nicht zeigen, da ich sie selber noch nicht habe. Da es aber auch einen neuen Stempel für unsere große Blüte gibt, hab ich natürlich diesen benutzt. Ist die nicht hübsch?
I've used the new Daisy Lane stamp set. This set has a matching new smaller daisy punch 😍. Sadly I can't show you that one today, because I don't have it yet. But since this set also includes a new stamp for our big daisy, this is what I used on my card. Isn't it pretty? I really like this new subtle daisy stamp.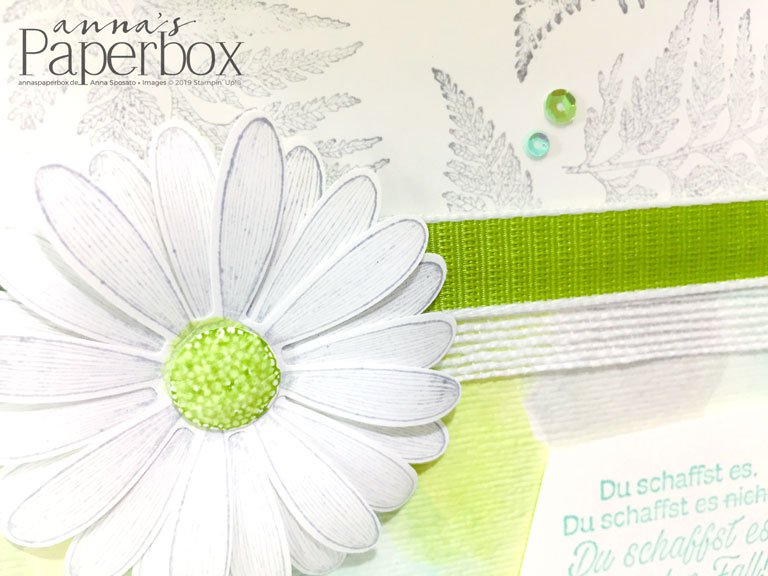 Für den oberen Hintergrund wollte Ich nur einen leichten Grauton, daher habe ich einmal abgestempelt. Das gleiche habe ich bei der Blüte gemacht. Der Blütenstempel ist gestempelt und anschließend leicht mit den Aquapinseln verwischt. Den unteren Hintergrund habe ich auf einen Streifen Seidenglanz Farbkarton mit Schiefergrau, Jade und Grüner Apfel aquarelliert. Nach dem trocknen hab ich den Steifen dann mit der 3D-Prägeform Struktureffekt geprägt.
For the upper part of the background, I only wanted a very light shade of grey, so I stamped it once off. The did the same with the petals. The centre is first stamped and then slightly blurred with the Aqua Painters. The lower part of the background is water coloured on a piece of Shimmery White cardstock with Smoky Slate, Coastal Cabana and Granny Apple Green. After drying, I embossed it with the Subtle Dynamic Embossing Folder.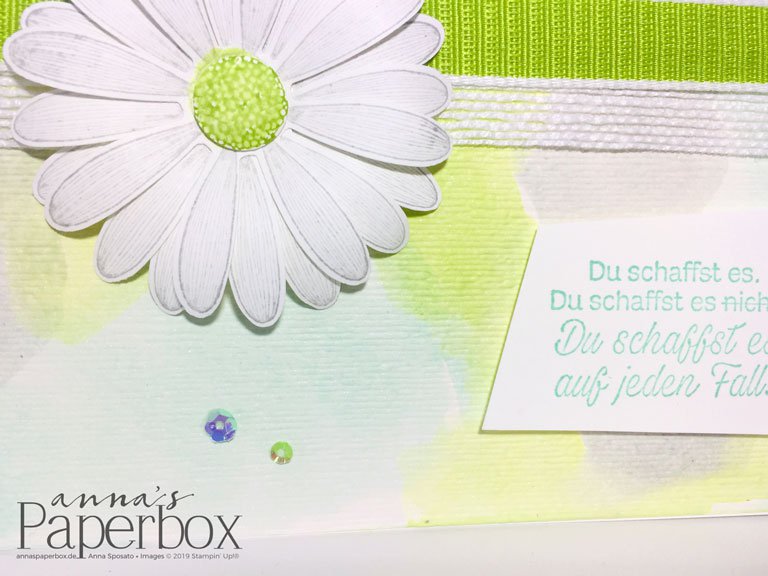 Das Etikett habe ich nach dem stempeln einfach mit der Schere schräg geschnitten. Zum Schluss habe ich noch ein paar Pailletten aufgeklebt.
Danke das ihr heute wieder vorbeigeschaut habt. Besucht uns doch auch auf der Challengeseite. Wir freuen uns auf eure Projekte zum Thema dieser Woche.
For this card I created my own label. Once I stamped the sentiment on a piece of scrap paper, I just cut it with the snips at various angels. To finish it of, I added a couple sequins for a bit of bling.
Thanks for stopping by today. Hope I've given you some idea and we would love to see your creations over at Inspire.Create.Challenges.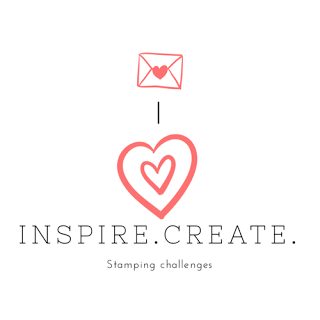 –
Maße für die Karte:

Measurements for the card:

Farbkarton Flüsterweiß:
5¾" x 8½" (14,5 x 21 cm)
an der langen Seite bei
4⅛" (10,5 cm) falzen
Farbkarton Seidenglanz:
2¾" x 5¾" (7 x 14,5 cm)
Whisper White Cardstock :
5¾" x 8½" (14,5 x 21 cm)
score on the long side at
4⅛" (10,5 cm)
Shimmery White Cardstock:
2¾" x 5¾" (7 x 14,5 cm)
–
Materialien/Product List