Hallo und willkommen zur einer neuen Challenge von Inspire.Create und es ist eine bunte Woche. Die Farben für die Challenge sind Jade, Wassermelone und Amethyst.
Hello and welcome to a new challenge from Inspire.Create with a challenging colour combination.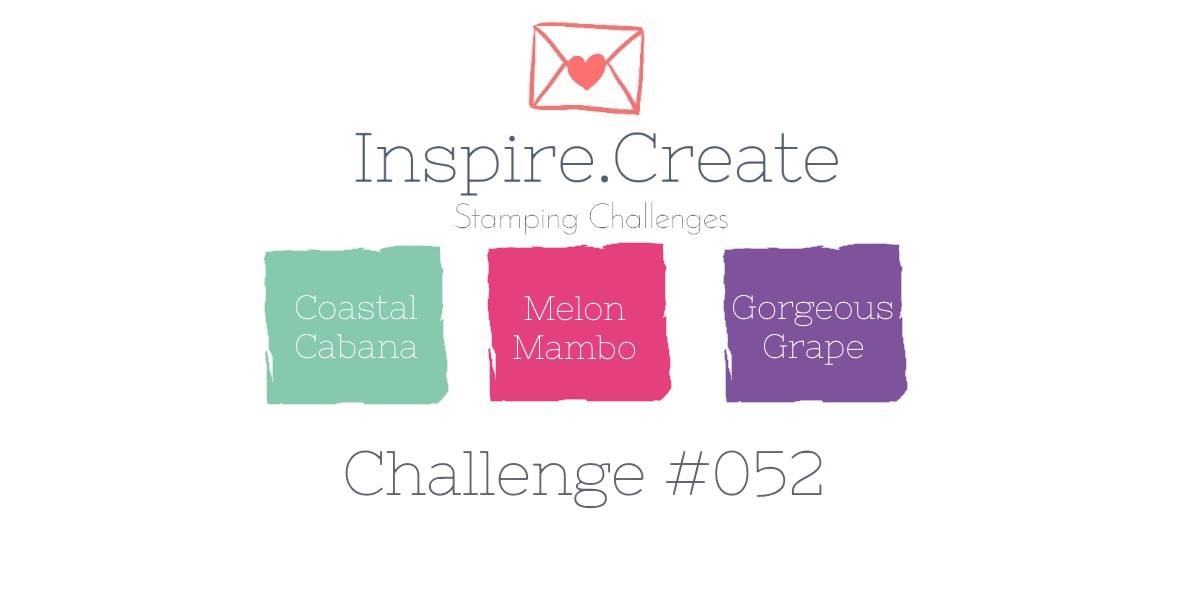 Diese Farbcombi war doch schon eine Herausforderung. Nach einigem hin und her habe ich mich dann für ein simples, geometrisches Design entschieden.
Yes, I have to say that this colour combination proved to be quite challenging for me. After putting in some thought which way I wanted to go with this, I finally settled for a simple, geometric design.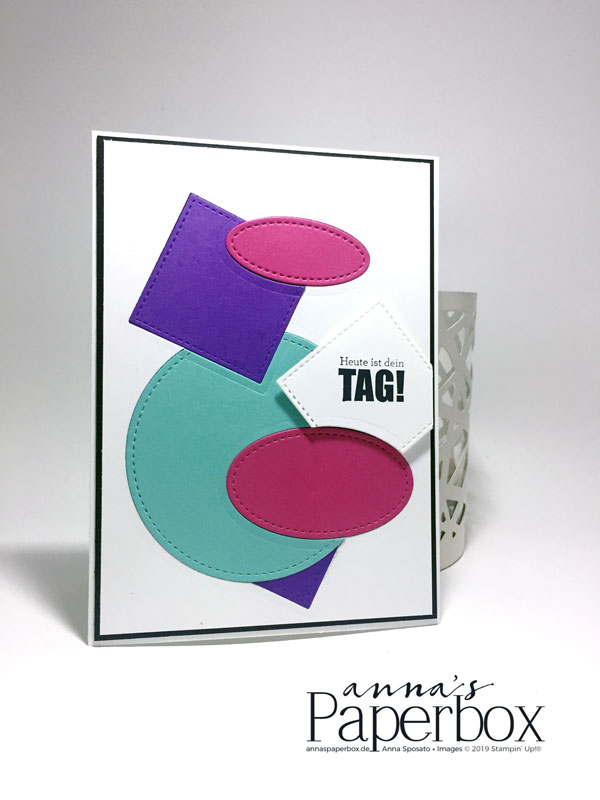 Zuerst habe ich verschiedene Formen in den vorgegebenen Farben ausgestanzt und diese auf einem weißen Hintergrund plaziert. Dann habe ich mit der untersten Form angefangen und nacheinander die Formen aus dem weißen Farbkarton ausgestanzt. Ich wollte die Formen nicht einfach übereinander schichten sondern eher wie ein Puzzle ineinander legen.
First I die cut different shapes in the three colours and arranged them on a plain white mat. Then I started die cutting the different shapes in the prearranged order into the white mat. As you can see they aren't layered on top of each other but cut out and laid in the white mat. A bit like a puzzle.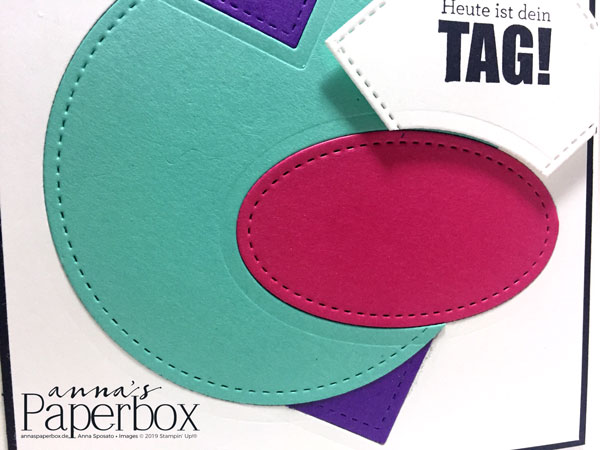 Die einzige Form die nicht eingelegt ist, ist die mit dem Gruß. Da diese weiß it wollte ich sie etwas mehr hervorheben. Daher habe ich sie mit ein paar Dimensionals aufgeklebt.
The only shape that is not laid in flat is the one with the sentiment. This one I wanted to stand out. Since it is on a white piece of card stock I used Dimensionals to pop it up.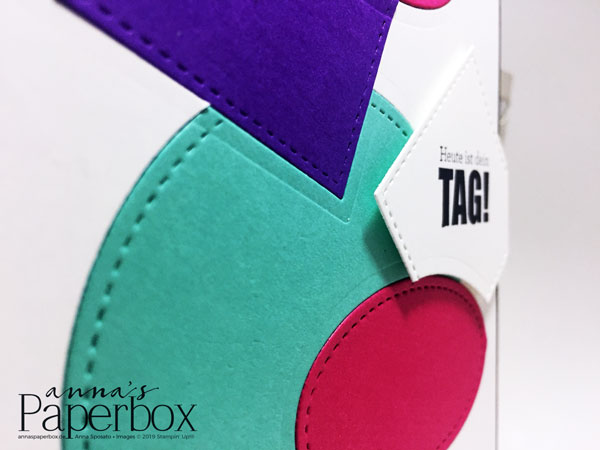 Danke das ihr heute wieder vorbeigeschaut habt. Besucht uns doch auch auf der Challengeseite. Wir freuen uns auf eure Ideen zum Thema.
Thanks for stopping by today. Hope I've given you some idea and we would love to see your creation over at Inspire.Create.Challenges.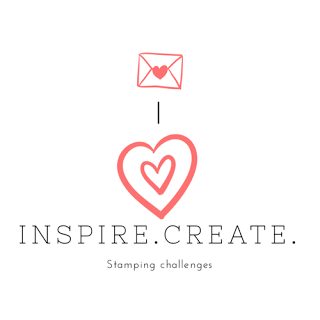 –
Maße für die Karte:

Measurements for the card:

Farbkarton Flüsterweiß:
(1) 4⅛" x 11½" (10,5 x 29 cm)
an der langen Seite bei
5¾" (14,5 cm) falzen
(1) 3⅞" x 5½" (9,5 x 13,5 cm)
Farbkarton Schwarz:
4″ x 5⅝" (10 x 14 cm)
Whisper White Cardstock :
(1) 4⅛" x 11½" (10,5 x 29 cm)
score on the long side at
5¾" (14,5 cm)
(1) 3⅞" x 5½" (9,5 x 13,5 cm)
Basic Black Cardstock:
4″ x 5⅝" (10 x 14 cm)
–
Product List