Hallo und willkommen zu einer neuen Inspire.Create. Farbchallenge.
Hello and welcome to a new colour challenge from Inspire.Create.Challenges.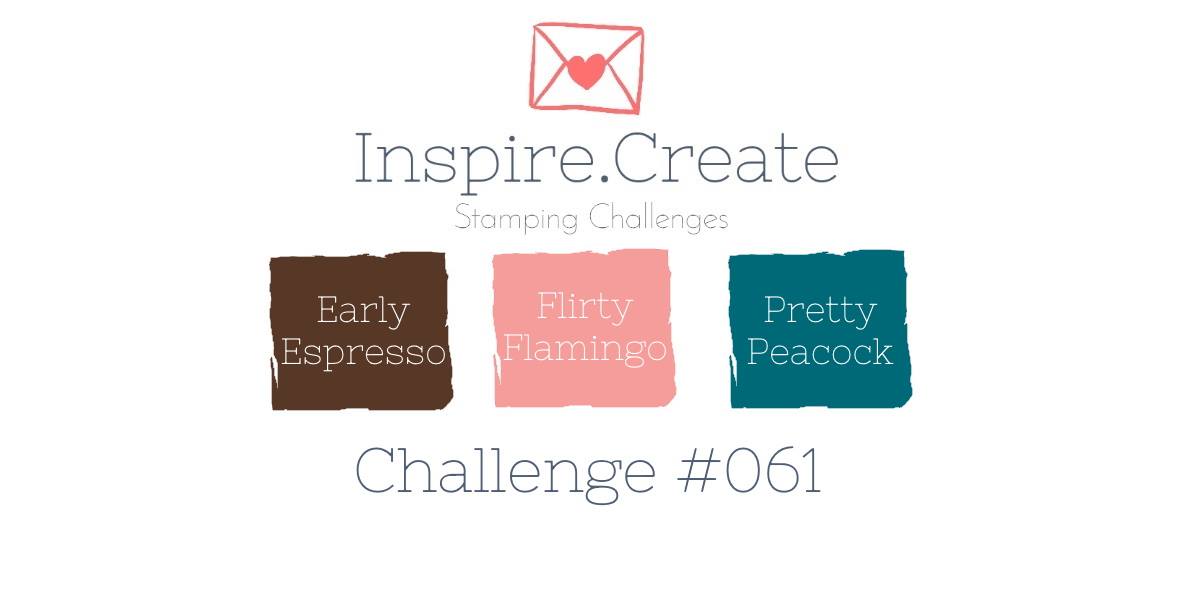 Espresso, Flamingorot und Pfauengrün. Wie immer können wir bei Farbchallenges die Farbpalette um Weiß, Vanille, Schwarz oder Metallicfarben ergänzen. Ich habe diesmal Gold dazugenommen. Das passt so schön zu den Farben.
Early Espresso, Flirty Flamingo and Pretty Peacock. These are this weeks colours. As always, we can add white, vanilla, black or metallics . I added a bit of gold to my card as I wanted to use the beautiful Golden Honey DSP.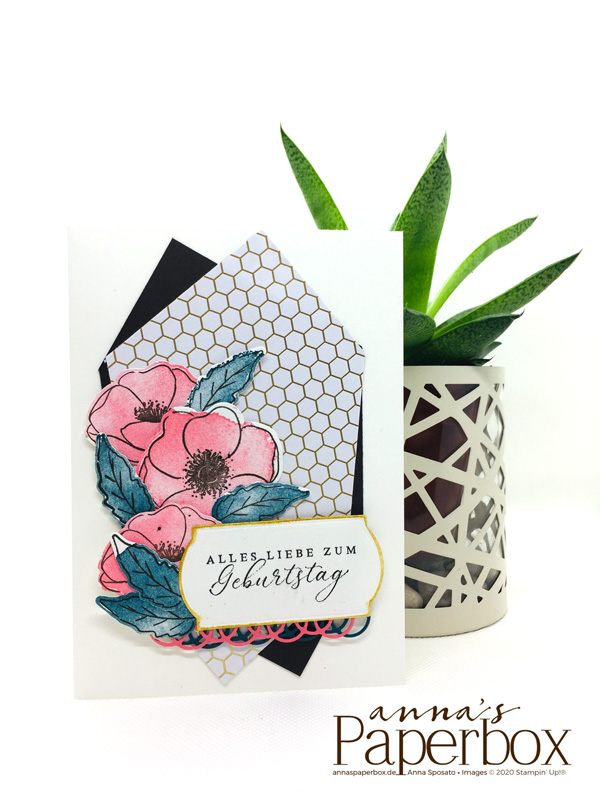 Für den Hintergrund habe ich zwei Quadrate an zwei gegenüberliegenden Seiten schräg angeschnitten und diese versetzt übereinandergelegt. Sollte eine wenig an Honigwaben erinnern.
I cut two abstract honey combs from the DSP and a piece of cardstock and used it as background.
Den Gruß findet ihr in dem Set Tropische Träume.
The greeting is from the Timeless Tropical stamp set.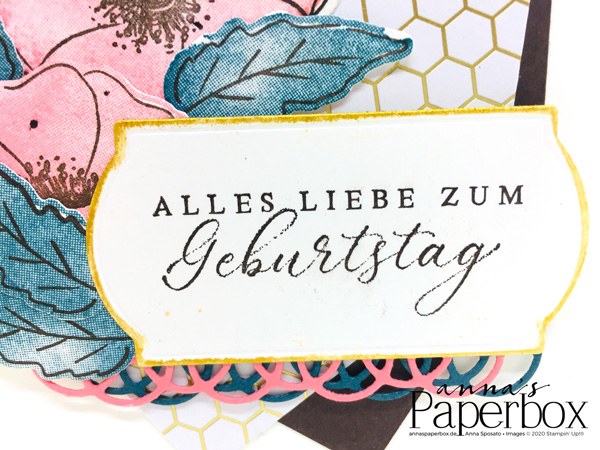 Im Video zeige ich euch wie ich den Hintergrund geschnitten und wie ich den Rand des Etiketts mit Goldtinte eingefärbt habe.
In the video you can see how I cut the background pieces and coloured the edges of the tag.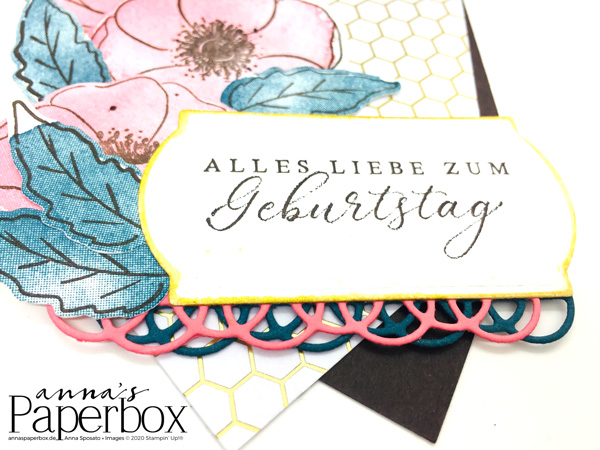 Danke das ihr heute wieder vorbeigeschaut habt. Besucht uns doch auch auf der Challengeseite. Wir freuen uns auf eure Ideen zum Thema.
Thanks for stopping by today. Hope I've given you some ideas and we would love to see your creation over at Inspire.Create.Challenges.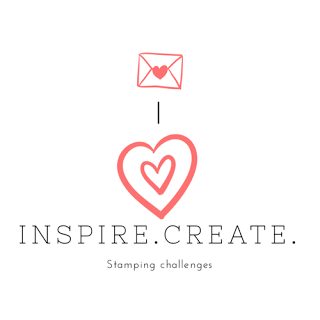 –
Maße für die Karte:

Measurements for the card:

Farbkarton Flüsterweiß:
5¾" x 8½" (14,5 x 21 cm)
an der langen Seite bei
4⅛" (10,5 cm) falzen
Farbkarton Espresso:
4″ x 4″ (10 x 10 cm)
Designerpapier:
4″ x 4″ (10 x 10 cm)
Whisper White Cardstock :
5¾" x 8½" (14,5 x 21 cm)
score on the long side at
4⅛" (10,5 cm)
Early Espresso Cardstock:
4″ x 4″ (10 x 10 cm)
DSP:
4″ x 4″ (10 x 10 cm)
–
Product List