Hallo und willkommen. Ihr seht schon richtig. Diese Woche haben wir eine weiße Leinwand. Eurer Kreativität sind keine Grenzen gesetzt.
Hello and welcome. Yep, You're seeing correctly. This week we have a blank canvas. No sketch, colour combination or theme. Create whatever you want.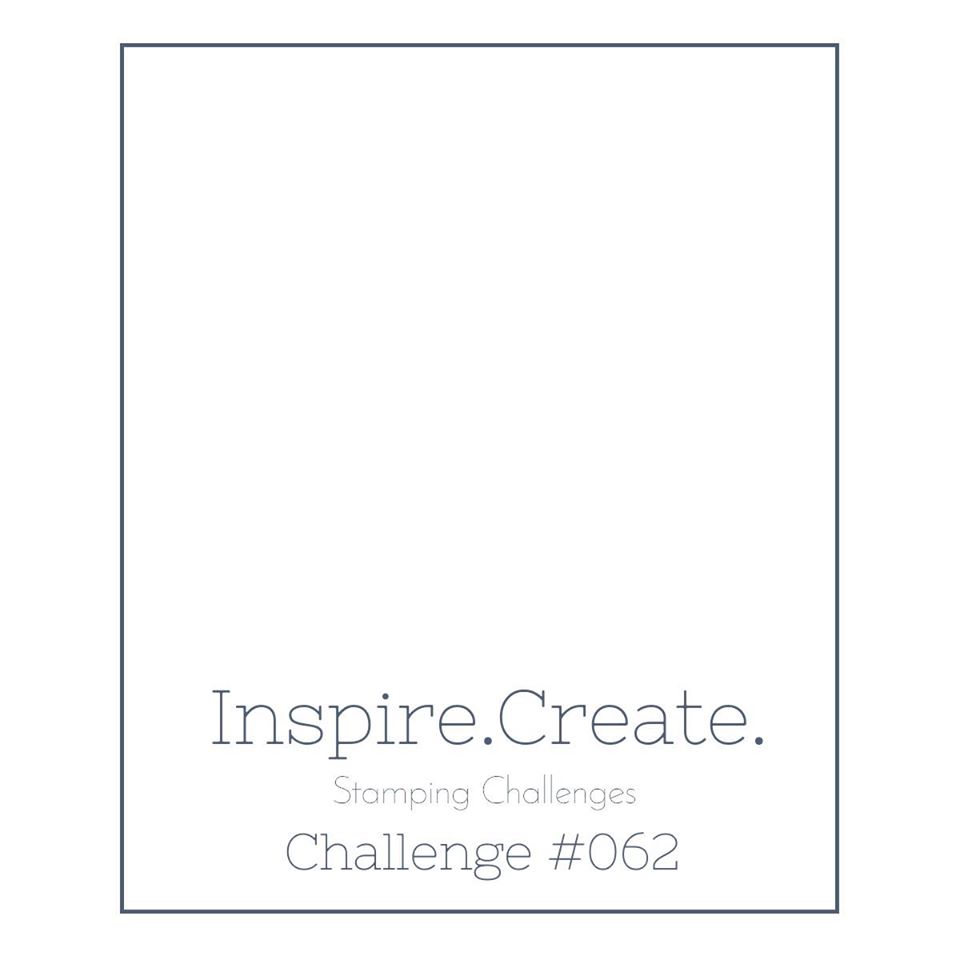 Ich habe eine Karte mit der Reihe Wahre Klasse gemacht.
I've mada a card with the Best Dressed Suite.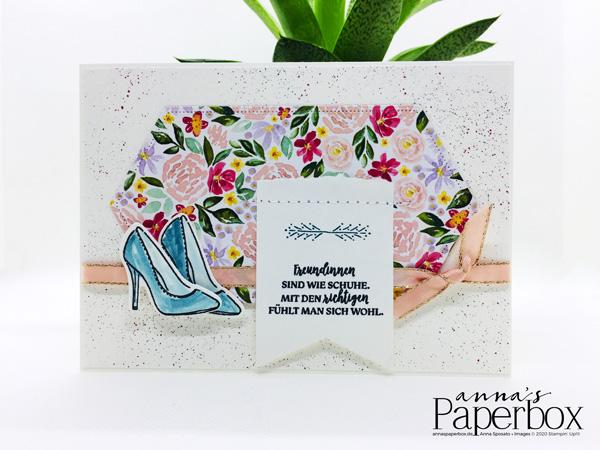 Nachdem die Karte fast fertig war und ich nur noch kleben musste, fand ich den Hintergrund etwas zu fade. Es sollte etwas mehr Farbe sein aber nicht zu überladen. Daher habe ich mit zwei Markern Farbsprenkel auf die Hintergrundkarte gemacht. Wie genau das geht könnt ihr im Video sehen.
After the card was almost done and all I had to do was glue the pieces together, I found the background a bit naked. I wanted a little bit more color but not to much. So I used two markers to sprinkle some color on the background layer. Watch the video to se how.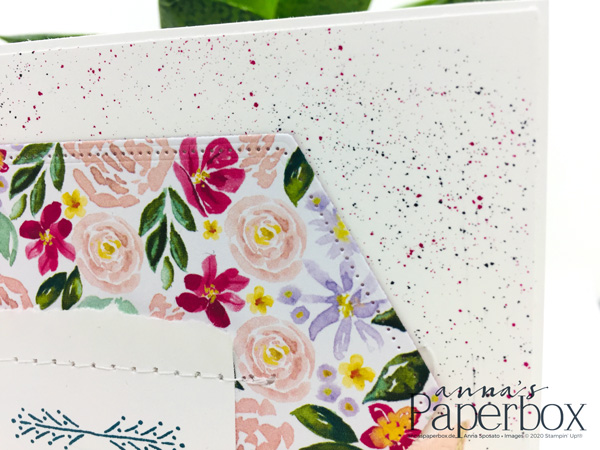 Der Gruß ist auf einem Fähnchen das ich diesmal auf die Karte genäht habe.
Another fun way to attach a tag is to sew it on and yes I do have a separate needle just for paper.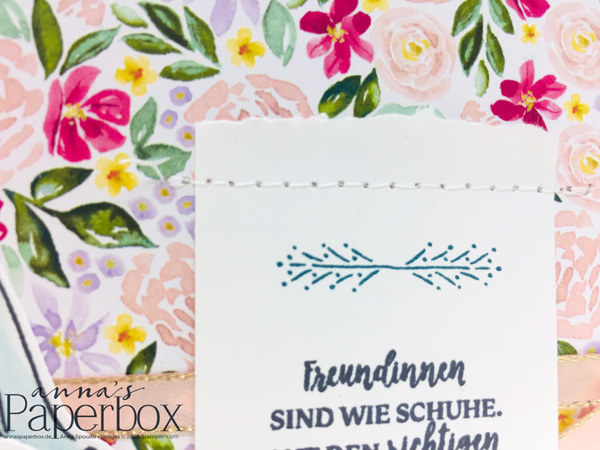 Bei den Schuhen war ich mir erst nicht sicher wie ich sie kolorieren möchte. Am Ende hab ich mich für eine Skizzenlock entschieden und die Tinte mit einem Blender Pen aufgetragen.
I tested a couple ways to colour the shoes. In the end, I decided on a scribbly (is that a word? I don't know 🤷🏼‍♀️) look and coloured the shoes roughly with a blender pen.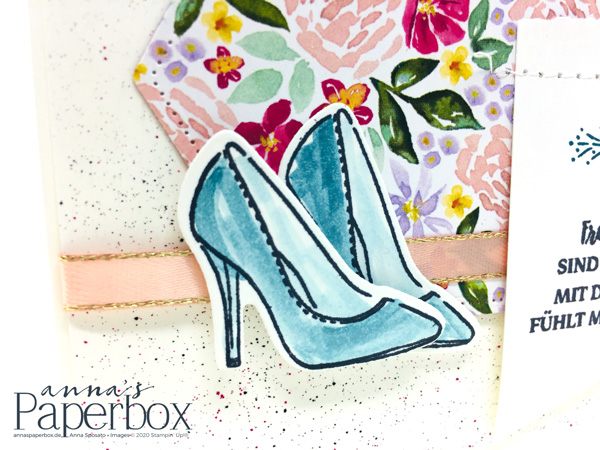 Danke das ihr heute wieder vorbeigeschaut habt. Besucht uns doch auch auf der Challengeseite. Wir freuen uns auf eure Ideen zum Thema.
Thanks for stopping by today. Hope I've given you some ideas and we would love to see your creation over at Inspire.Create.Challenges.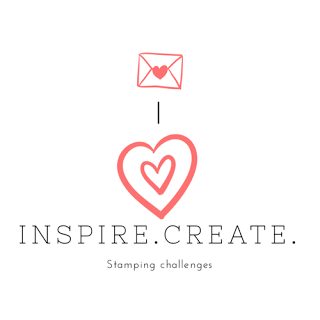 –
Maße für die Karte:

Measurements for the card:

Farbkarton Flüsterweiß:
(1) 11½" x 4⅛" (29 x 10,5 cm)
an der langen Seite bei
5¾" (14,5 cm) falzen
(1) 4" x 5⅝" (10 x 14 cm)
(1) 2″ x 2¾" (5 x 7 cm)
Designerpapier:
ca. 5″ x 3½" (13 x 9 cm)
Whisper White Cardstock :
(1) 11½" x 4⅛" (29 x 10,5 cm)
score on the long side at
5¾" (14,5 cm)
(1) 4" x 5⅝" (10 x 14 cm)
(1) 2″ x 2¾" (5 x 7 cm)
DSP:
approx. 5″ x 3½" (13 x 9 cm)
–
Product List