Es ist Mittwoch und wieder Challengezeit. Packt eure Stempelsachen aus, seid kreativ und macht mit.
It is Wednesday and we've got a new challenge. Use this weeks sketch, get creative and show us what you made.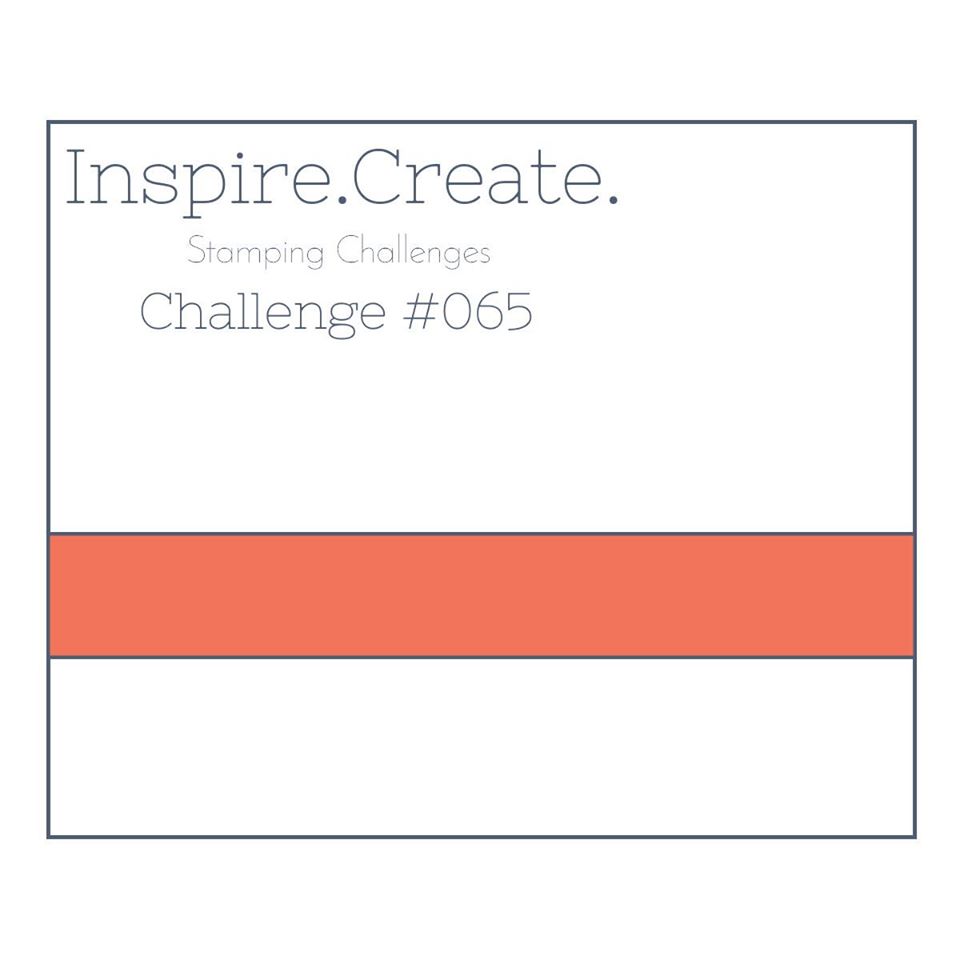 Am Montag hab ich das Designerpapier Blütenglanz als Inspiration genommen und heute kommt das wunderschöne Papier selbst zum Einsatz.
On Monday I used the Flowering Foils Specialty DSP as inspiration for my card and for todays card I actually used this beautiful paper itself.
Neben einigen Blütenmotiven gibt es auch dieses neutrale grafische Muster in Rosegold. Mit diesem Muster ist es ganz einfach den Sketch ganz schnell umzusetzen. Ich habe mit einem Fingerschwämmchen einfach zwei Kästchenreihen mit Tinten eingefärbt.
In addition to some floral motifs, there is also this neutral graphic pattern in rose gold. I especially liked that I could very easily adapt the sketch by simply inking two rows of the check pattern using a sponge dauber.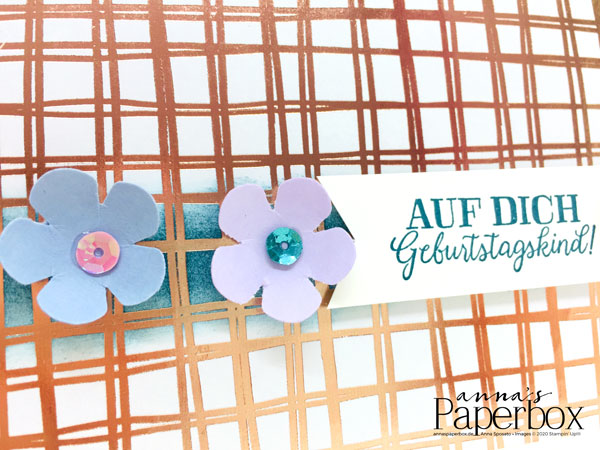 Darauf habe ich dann den Gruß und ein paar Blümchen draufgesetzt.
Als Farben habe ich die In Color Farben 2019-2021 genommen. Zu diesen gibt es nämlich passende Pailetten die ich für die Blütenmitte benutzt habe.
Then I added the greeting and a few flowers on top of the inked stripes.
Since the paper is printed in a metallic rose gold, you can use whatever color you like. I used the In Colors 2019-2021. To round it up I put the coordinating Woven Threads sequins in the center of the flowers.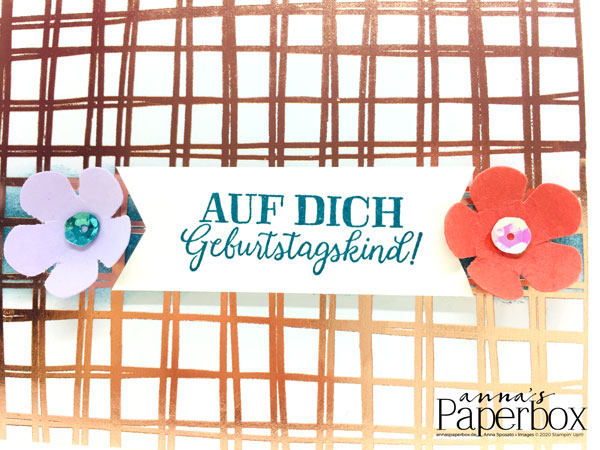 Danke das ihr heute wieder vorbeigeschaut habt. Besucht uns doch auch auf der Challengeseite. Wir freuen uns auf eure Ideen zum Thema. Um auf die Challengeseite zu kommen, klickt einfach diesen Link oder das Challege Logo unten 👇🏻
Thanks for stopping by today. Hope I've given you some ideas and we would love to see your creation over at Inspire.Create.Challenges. To visit the ICC Challenge, simply click HERE or the Image of the Challenge 👇🏻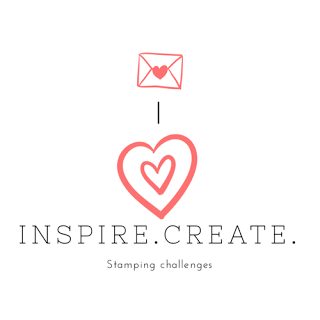 –
Maße für die Karte:

Measurements for the card:

Farbkarton Flüsterweiß:
5¾" x 8½" (14,5 x 21 cm)
an der langen Seite bei
4⅛" (10,5 cm) falzen
2¼" x ¾" (5,5 x 2 cm)
Designerpapier:
5⅝" x 4" (14 x 10 cm)
Whisper White Cardstock :
5¾" x 8½" (14,5 x 21 cm)
score on the long side at
4⅛" (10,5 cm)
2¼" x ¾" (5,5 x 2 cm)
DSP:
5⅝" x 4" (14 x 10 cm)
–
Product List