Hallo und Willkommen zu einer neuen Farb-Challenge von Inspire Create. Nach einer kurzen Pause bin ich wieder dabei. In der zwischenzeit habe ich schon meine Vororder des neuen Kataloges bekommen und natürlich gleich eine Karte für die heutige Challenge gemacht.
Hello and welcome to a new colour challenge from Inspire Create. After a short break, I'm back again. In the meantime I have received my pre-order for the new catalogue and of couldn't resist to make a card for today's challenge.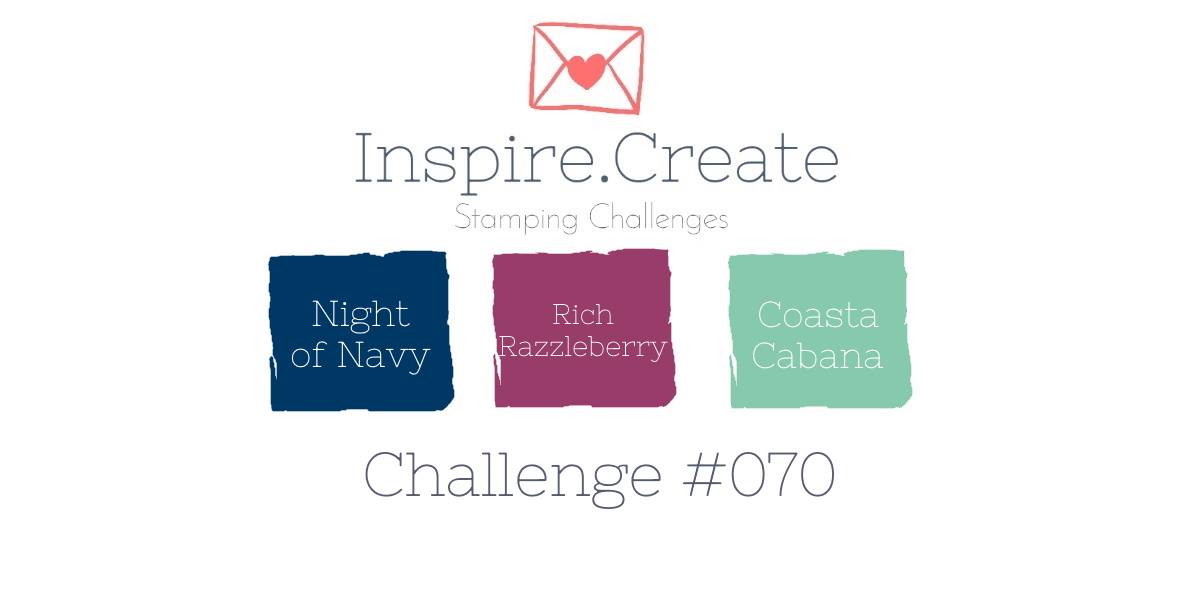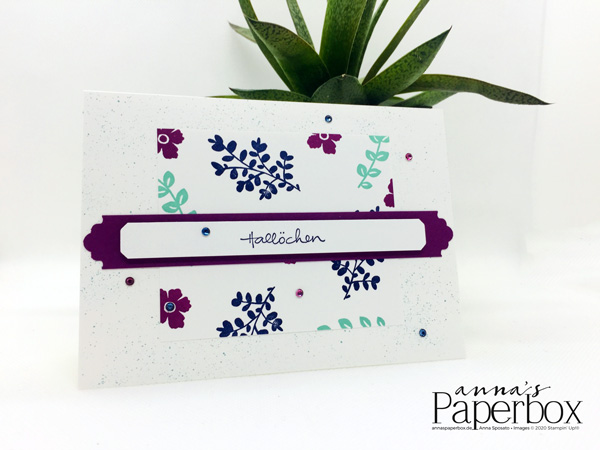 Ich mag Stempelsets mit denen man gut Hintergründe stempeln kann und das Set Zauberhafte Grüße eignet sich wunderbar dafür. Es enthält Blüten und Blätter die nicht zu groß sind und Vollflächig sind. Also perfekt um eigenes Desigerpapier zu kreieren. Ein weiteres Highlight sind die Grüße. Schöne Sprüche in einer zarten, filigranen Schrift.
I like stamp sets with small stamps to use for backgrounds. The new Lovely You stamp set is one of those. I love the flowers and leafs. They are the perfect size to use as focal images of your designs or to make your own DSP. Another highlight are the Greetings. Sweet sayings in a delicate, filigree font. Love it.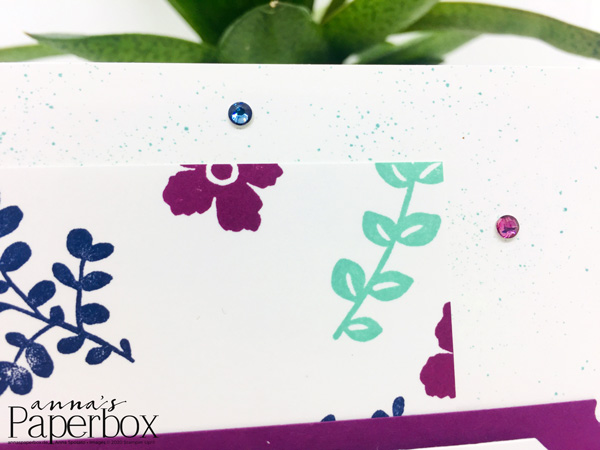 Zuerst habe ich auf einem Stück Farbkarton die Blüten und Blätter gestempelt und anschließend auf das fertige Maß gekürzt (siehe unten). Da die Karte mir ein wenig zu weiß erschien, habe ich sie mit einem Marker in Jade besprenkelt. Dazu könnt ihr die Kappe des Markers nehmen und die Pinselspitze des Stiftes daran abstreifen um so Farbspritzer auf das Papier zu bekommen. Hier könnt ihr euch bei ca. 1:30 min. anschauen wie genau das geht.
Anschließend habe ich die Etiketten zurechtgeschnitten und mit der neuen Stanze nach Wahr Allerliebste Anhänger gestanzt. Mit dieser Stanze könnt ihr süße schmale Anhänger und Streifen in sechs verschiedenen Designs kreieren. Zum Schluss habe ich noch ein paar Strasssteinchen mit den Blends eingefärbt und damit die Karte fertiggestellt.
First I stamped the flowers and leaves on a piece of cardstock and then cut it to the finished size (see below). Since the card seemed a little too white to me, I added some sprinkles it with a marker. You can take the cap of the marker and wipe/flick the brush tip of the pen on it to get splashes of paint on the paper. Here you can see me using this technique (at about 1:30 min) on another card.
Then I cut the labels and punched the edges with the new Lovely Labels Pick a Punch. With this punch you can create cute narrow labels and stripes in six different designs. To finish, I coloured a few rhinestones with the blends and added them to the card.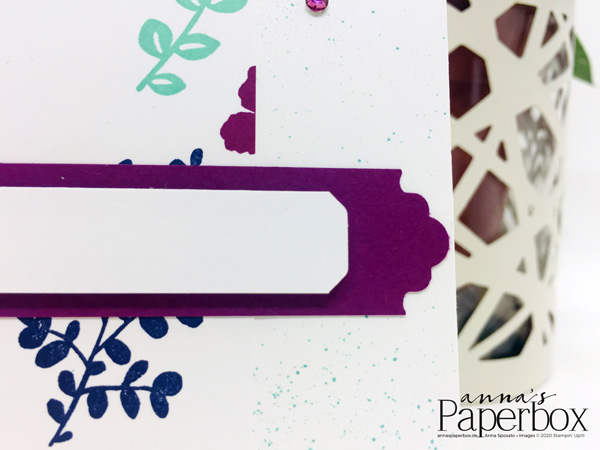 Danke das ihr heute wieder vorbeigeschaut habt. Besucht uns doch auch auf der Challengeseite. Wir freuen uns auf eure Ideen zum Thema. Um auf die Challengeseite zu kommen, klickt einfach diesen Link oder das Challege Logo unten 👇🏻
Thanks for stopping by today. Hope I've given you some ideas and we would love to see your creation over at Inspire.Create.Challenges. To visit the ICC Challenge, simply click HERE or the Image of the Challenge 👇🏻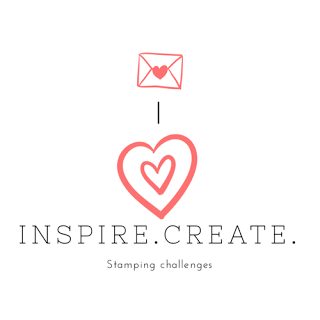 –
Maße für die Karte:

Measurements for the card:

Farbkarton Flüsterweiß:
5¾" x 8½" (14,5 x 21 cm)
an der langen Seite bei
4⅛" (10,5 cm) falzen
3¾" x 3" (9,5 x 8 cm)
½" x 4¾" (1,3 x 12 cm)
Farbkarton Himbeerrot:
¾" x 5¾" (1,9 x 14,5 cm)
Whisper White Cardstock :
5¾" x 8½" (14,5 x 21 cm)
score on the long side at
4⅛" (10,5 cm)
3¾" x 3" (9,5 x 8 cm)
½" x 4¾" (1,3 x 12 cm)
Rich Razzleberry Cardstock:
¾" x 5¾" (1,9 x 14,5 cm)
–
Product List