Hallo und Willkommen. Heute haben wir wieder eine Sketch Challenge bei Inspire Create.
Hello and welcome. This week we're back with a new sketch challenge.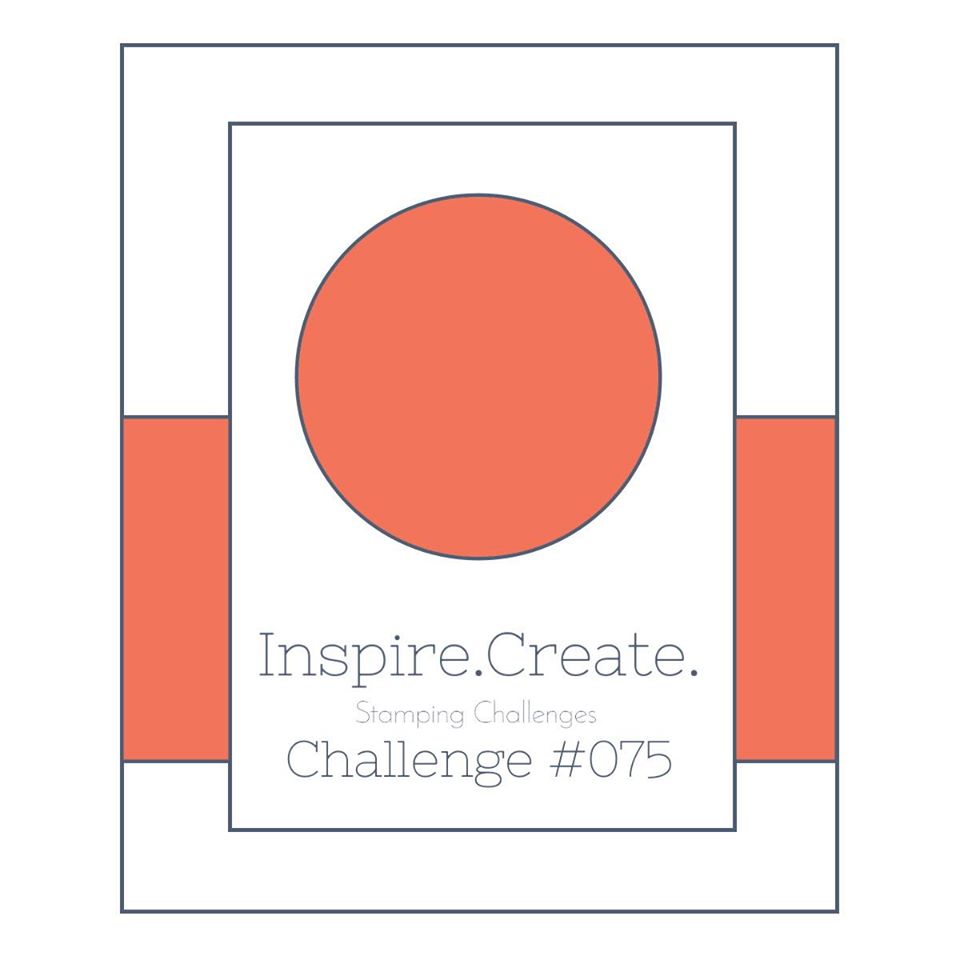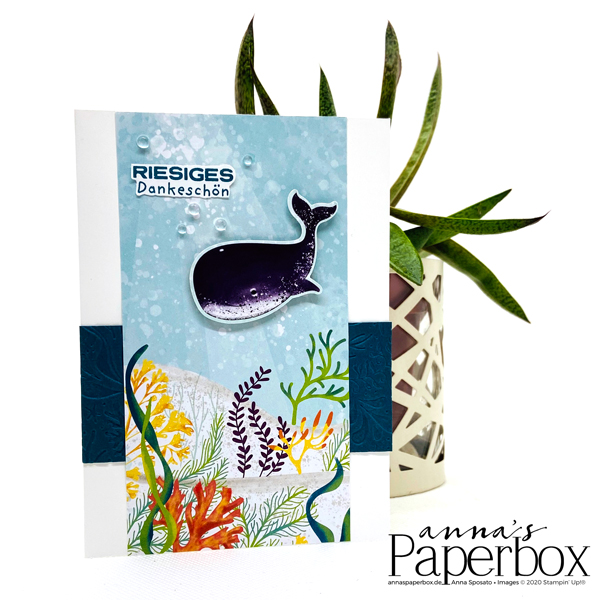 Diesen Monat habe ich für meine Dankeskarten die Reihe Meereswelten verwendet. Ich liebe das Papier aus dieser Serie. Passend zum Stempelset gibt es eine Stanze, mit der ich den Wal ausgestanzt habe. Den Gruß habe ich mit der Schere ausgeschnitten. Die "Wassertropfen" sind die transparenten Halbkugeln der Schmucksteine Blumen für jede Jahreszeit. Zum kleben der Tropfen habe ich den Präzisionskleber verwendet, da dieser völlig transparent und unsichtbar trocknet.
For this month's thank you cards I used the Whale of a Time Suit. I love the paper from this suite. It's just so pretty and I also love the colours?. Coordinating with the stamp set, there is a punch with which I punched out the whale. That whale is from the DSP. The greeting is fussy cut with scissors. The "water drops" are the transparent gems from the Flowers for Every Seasons Gems. To glue those on, I used the Fine Tip Glue Pe. That glue dries completely invisible.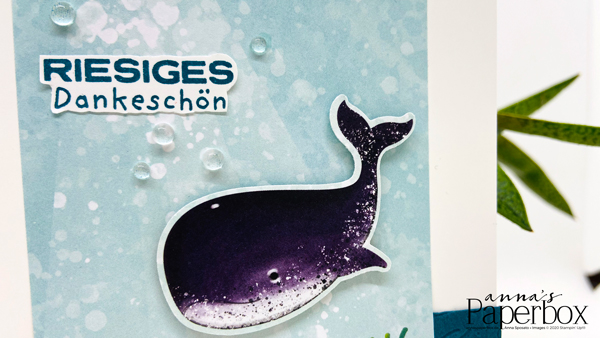 Zu dieser Reihe gehört noch eine 3-D-Prägeform. Mit der habe ich den Streifen im Hintergrund geprägt.
This series also includes a 3D embossing folder. I used it to emboss the strip of cardstock in the back.
Danke das ihr heute wieder vorbeigeschaut habt. Besucht uns doch auch auf der Challengeseite. Wir freuen uns auf eure Ideen zum Thema. Um auf die Challengeseite zu kommen, klickt einfach diesen Link oder das Challege Logo unten ??
Thanks for stopping by today. Hope I've given you some ideas and we would love to see your creation over at Inspire.Create.Challenges.To visit the ICC Challenge, simply click HERE or the logo of the Challenge ??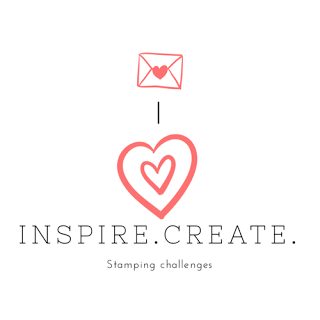 –
Maße für die Karte:

Measurements for the card:

Farbkarton Flüsterweiß:
5¾" x 8½" (14,5 x 21 cm)
an der langen Seite bei
4⅛" (10,5 cm) falzen
Farbkarton Pfauengrün:
4⅛" x 1¾" (10,5 x 4,5 cm)
Designerpapier:
5¾" x 4" (14,5 x 10 cm)
Whisper White Cardstock :
5¾" x 8½" (14,5 x 21 cm)
score on the long side at
4⅛" (10,5 cm)
Pretty Peacock Cardstock:
4⅛" x 1¾" (10,5 x 4,5 cm)
DSP:
5¾" x 4" (14,5 x 10 cm)
–
Product List