Heute wird es etwas gruselig bei Inspire.Create.Challenges, denn es gibt Karten- und Verpackungsideen zu Halloween.
Halloween is right down that road and around the corner on the left. So you have still a bit of time to prepare. See what the team came up with for this weeks challenge and get some inspiration for your own Halloween crafts.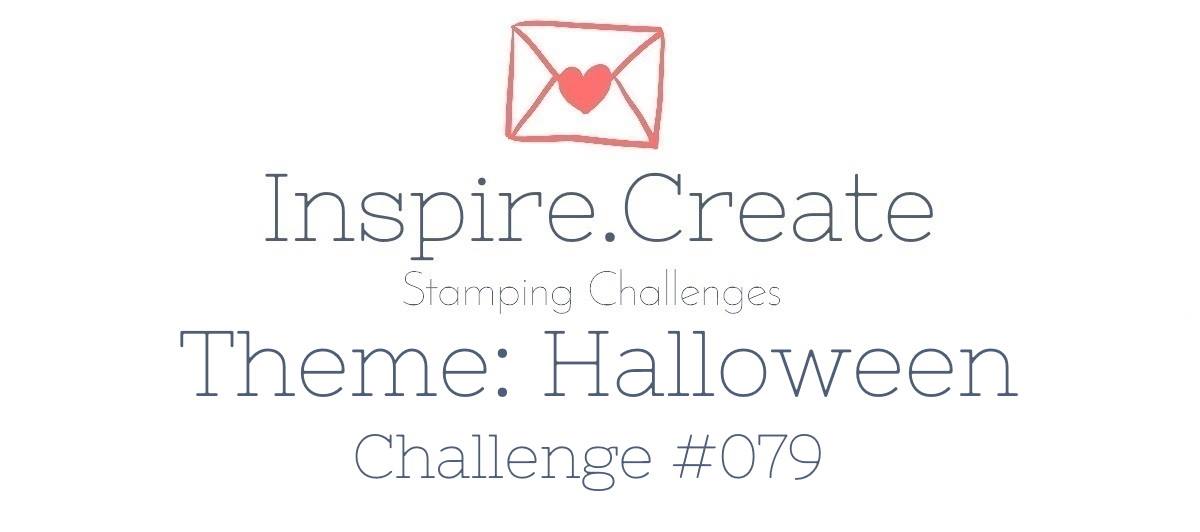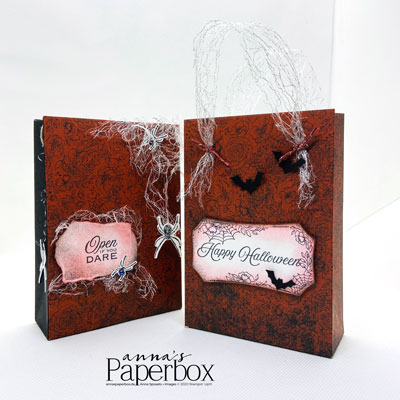 Ich habe zwei Tüten aus einem Bogen Desigerpapier für euch, die groß genug für jede Menge Süsskram sind. Die Idee mit den schwarzen Seitenteilen habe ich von einer liebe Freundin Tina. Ich hab daraus meine Version gebastelt, da ich ja aus einem Bogen 2 Taschen machen wollte und diese nicht zu klein sein sollten.
I made some larger bags for a lot of goodies. Two bags from one sheet of 12″x12″ DSP. I also made two different versions. The one with the black sides is cased from my lovely friend Tina. I've adapted it to suit my version to make two bags from just one sheet of DSP and have them not too small.
Die Taschen haben eine Größe von 5¾" x 4″ (14,5 x 10 cm). Weiter unten findet ihr auch wieder ein Video dazu.
The finished bags are 5¾" x 4″ (14,5 x 10 cm). Watch the video to see how I made these.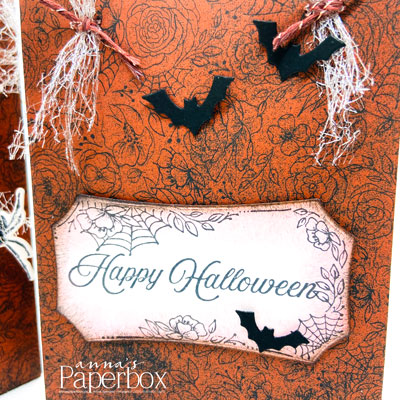 Danke das ihr heute wieder vorbeigeschaut habt. Besucht uns doch auch auf der Challengeseite. Wir freuen uns auf eure Ideen zum Thema. Um auf die Challengeseite zu kommen, klickt einfach diesen Link oder das Challege Logo unten
Thanks for stopping by today. Hope I've given you some ideas and we would love to see your creation over at Inspire.Create.Challenges. To visit the ICC Challenge, simply click HERE or the logo of the Challenge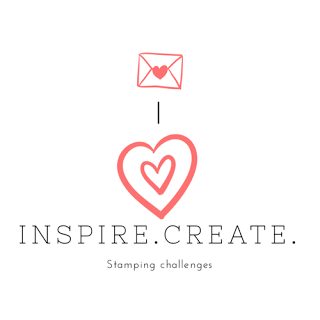 –
Maße für Tüte Nr.1
(mit Seitenteile):

Measurements for bag no.1
(with black sides):

Farbkarton Schwarz:
(2) 9¾" x 1½" (25 x 4 cm)
an der langen Seite bei
5¾" (14,5 cm) falzen
Designerpapier:
(2) 4½" x 6″ (11 x 15,2 cm)
an der langen Seite bei
¼" (0,5 cm) falzen
an der kurzen Seite bei
¼" – 4¼" (0,5 – 10,5 cm) falzen
Basic Black Cardstock :
(2) 9¾" x 1½" (25 x 4 cm)
score on the long side at
5¾" (14,5 cm)
DSP:
(2) 4½" x 6″ (11 x 15 cm)
score on the long side at
¼" (0,5 cm)
score on the short side at
¼" – 4¼" (0,5 – 10,5 cm)
Maße für Tüte Nr.2:

Measurements for bag no.2:

Designerpapier:
11½" x 6″ (29 x 15,2 cm)
an der langen Seite bei
¾" – 1½" – 5½" – 6¼" – 7″ – 11″
(2 – 4 – 14 – 16 – 18 – 28 cm)
an der kurzen Seite bei
¼" (0,5 cm) falzen
Farbkarton Schwarz:
(2) 4″x 1½" (10 x 4 cm)
DSP:
11½" x 6″ (29 x 15,2 cm)
score on the long side at
¾" – 1½" – 5½" – 6¼" – 7″ – 11″
(2 – 4 – 14 – 16 – 18 – 28 cm)
score on the short side at
¼" (0,5 cm)
Basic Black Cardstock :
(2) 4″x 1½" (10 x 4 cm)
–
–
Product List