Hallo und willkommen zurück zu Inspire Create Challenges. Wie versprochen sind wir nach einer kurzen Pause wieder da. Wir fangen das neue Jahr mit einem Sketch und einem neuen Challengetag an. Der zwei Wochen Rhythmus bleibt bestehen, aber von jetzt an Verschieben wir den Challengetag auf den Sonntag.
Hello and welcome back to Inspire Create Challenges. As promised, we're back after a short break. We start the new year with a sketch an a new challenge day. From now on we're posting new challenges on Sunday instead of Wednesday.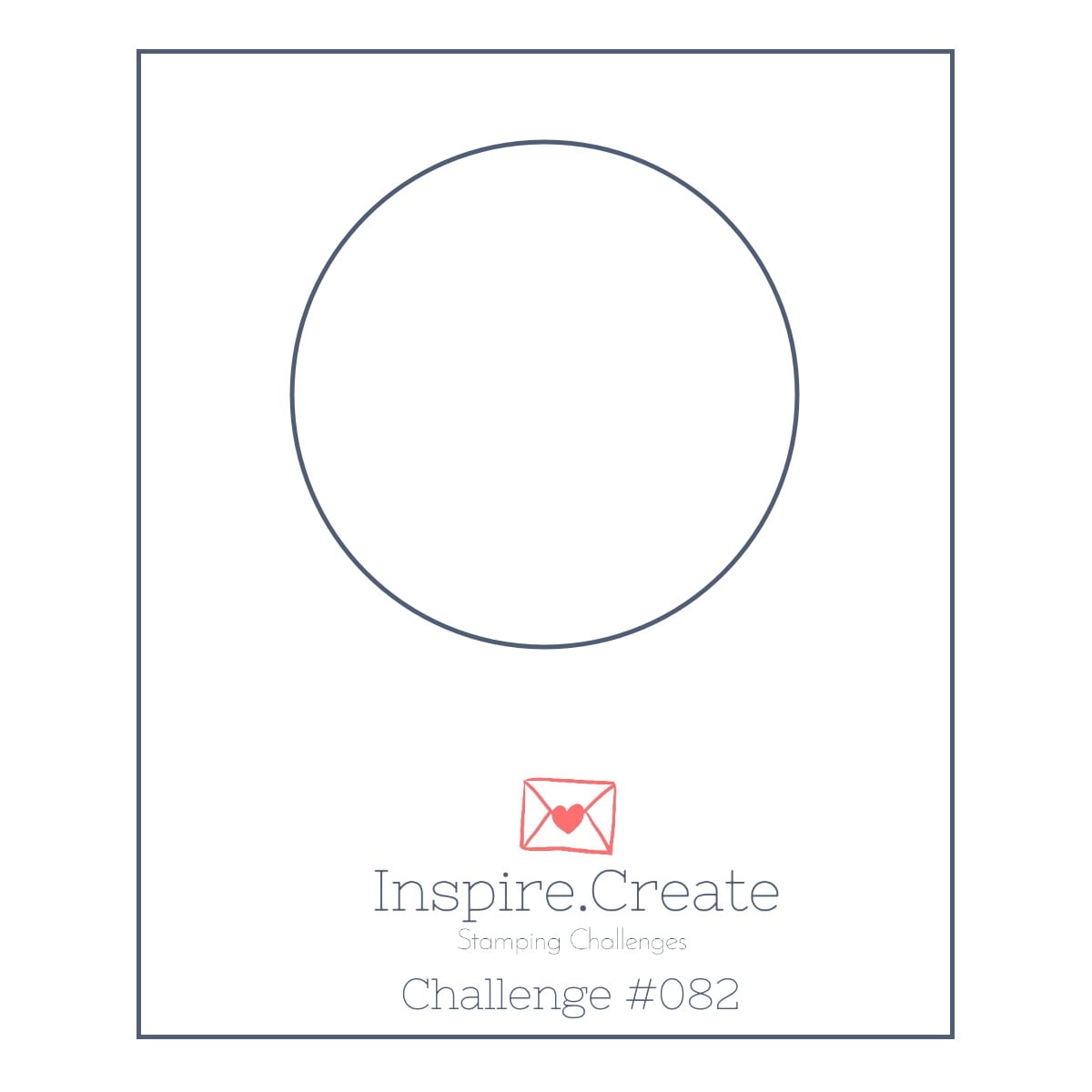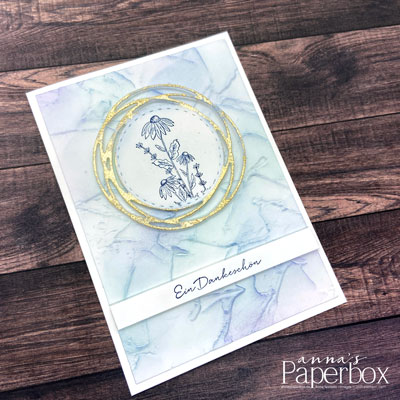 Für meine Karte habe ich folgende neuen Produkte verwendet. Das Stempelset Libellengarten, 3D-Prägeform Strukturputz, und die neuen Blending Pinsel.
Den Hintergrund hab ich zuerst geprägt und dann mit den Blending Pinsel eingefärbt. Diese neuen Pinsel sind klasse. Damit kann man wunderbar zarte Farbverläufe kreieren. Ich habe jeweils nacheinander drei Farben aufgetragen und dabei die ein oder andere Stelle mehr betont. Die dunkelste Farbe habe ich nur ganz leicht über die Erhebungen der Prägung gewischt.
I used the following new products for my card. The Dragonfly Garden stamp set, Painted Texture 3D embossing folder, and the new blending brushes. Love, love, love these new brushes.
I first embossed the background and then added a touch of colour with a blending brush. They have a gazillion of very fine bristles and are super smooth. Ideal for creating beautiful subtle colour gradients. I applied three colours, one after the other, adding more colour here and there. Last one was the darkest colour, I only added a touch on some of the higher ridges of the embossed pattern.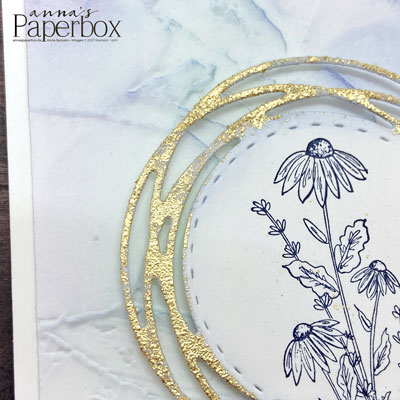 Ein weiteres Highlight ist das neue Blattgold. Dafür habe ich zuerst den Rand mit Versamark Tinte eingefärbt, anschließend kommt das neue Heissklebepulver drauf. Dieses wird mit dem Heissluftgerät geschmolzen (wie beim heißprägen) und dann kommt das Blattgold drauf. Gut andrücken und den Überschuss mit einem Pinsel abwischen. Zum Schluss wird das ganze noch einmal mit Heissluft fixiert.
Another highlight is the new GildedLeafingEmbellishment. How to use it? You first need to apply a coat of Versamark ink, then cover it with the new Heat and Stick Powder, melt it with a heat tool (pretty much like the embossing powder), then cover the melted Powder with the gilded leafs. Press it on and wipe off the excess with a brush. Finally fix it again with the heat tool.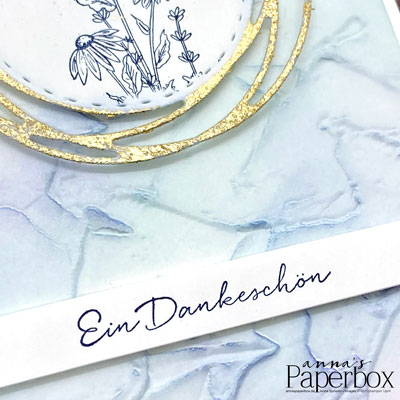 Danke das ihr heute wieder vorbeigeschaut habt. Besucht uns doch auch auf der Challengeseite. Wir freuen uns auf eure Ideen zum Thema. Um auf die Challengeseite zu kommen, klickt einfach diesen Link oder das Challege Logo unten
Thanks for stopping by today. Hope I've given you some ideas and we would love to see your creation over at Inspire.Create.Challenges. To visit the ICC Challenge, simply click HERE or the logo of the Challenge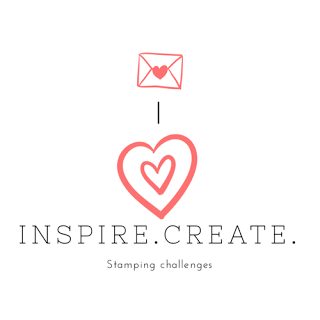 –
Maße für die Karte:

Measurements for the card:

Farbkarton Flüsterweiß:
5¾" x 8½" (14,5 x 21 cm)
an der langen Seite bei
4⅛" (10,5 cm) falzen
3⅞" x 5½" (10 x 14 cm)
½" x 5½" (1 x 14 cm)
Whisper White Cardstock :
5¾" x 8½" (14,5 x 21 cm)
score on the long side at
4⅛" (10,5 cm)
3⅞" x 5½" (10 x 14 cm)
½" x 5½" (1 x 14 cm)
–
Product List