Hallo und willkommen zur neuesten Inspire Create Challenge. Heute haben wir wieder eine Farbchallenge. Kirschblüte, Rokoko-Rosa, Sahara Sand und Schwarz.
Hello and welcome to a new Inspire Create Challenge. Today we have a beautiful colour palette to play with.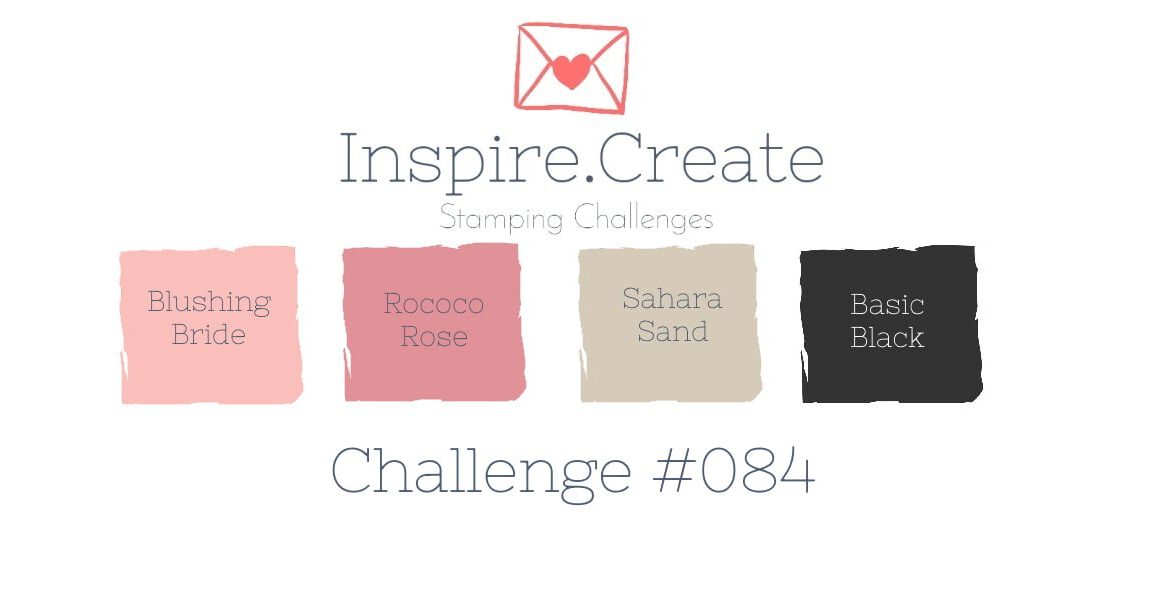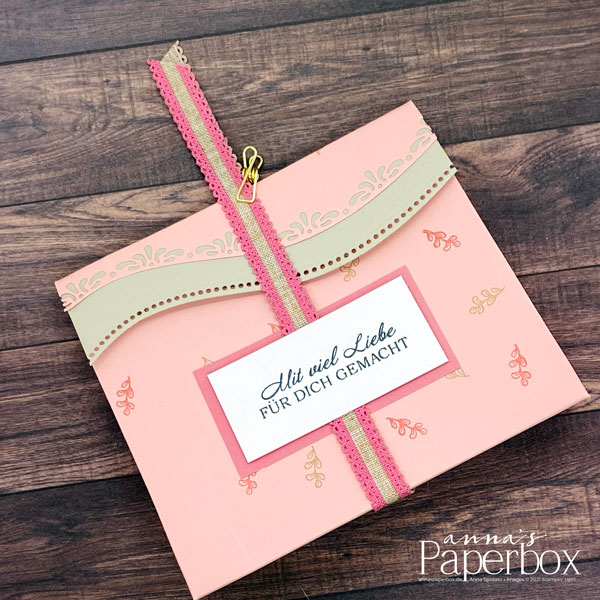 Ich habe eine hübsche kleine Geschenktüte gemacht. Die Tasche hat eine fertige Größe von ca. 13,5 x 11,5 x 4 cm (5¼" x 4½" x 1½") und ihr braucht dafür einen ganzen Bogen (A4) Farbkarton. Wie ihr diese Geschenktüte bastelt, könnt ihr euch im Video anschauen.
I made a pretty little gift bag. The bag is made with one whole sheet of A4 Cardstock and has a finished size of approximately 13.5 x 11.5 x 4 cm (5¼ "x 4½" x 1½ "). To make this bag watch the video at the end of this post.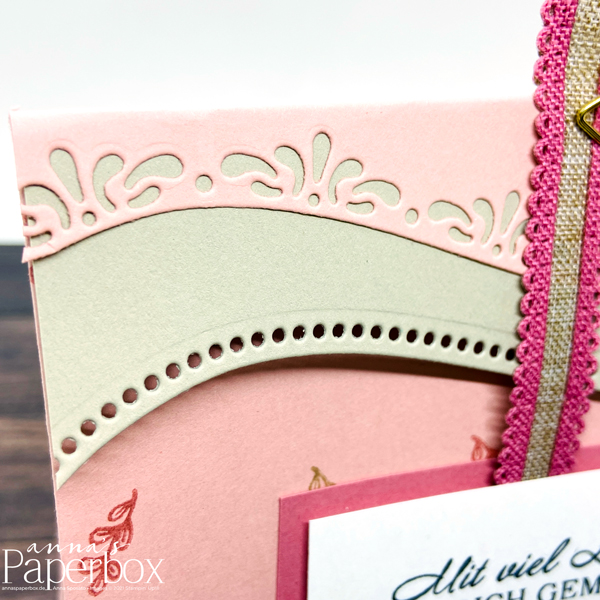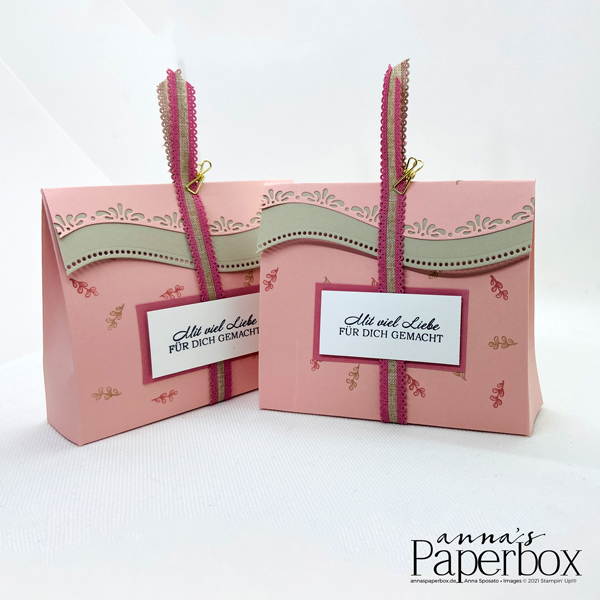 Danke das ihr heute wieder vorbeigeschaut habt. Besucht uns doch auch auf der Challengeseite. Wir freuen uns auf eure Ideen zum Thema. Um auf die Challengeseite zu kommen, klickt einfach diesen Link oder das Challege Logo unten
Thanks for stopping by today. Hope I've given you some ideas and we would love to see your creation over at Inspire.Create.Challenges. To visit the ICC Challenge, simply click HERE or the logo of the Challenge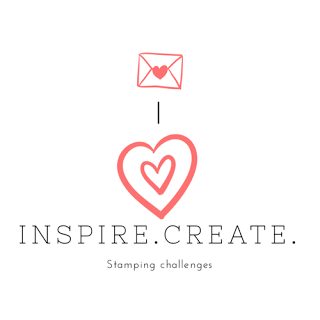 –
–
Maße für die Tasche:

Measurements for the bag:

Farbkarton Kirschblüte:
A4 (11¾" x 8¼" / 29,7 x 21 cm)
an der langen Seite bei
4½" 6″ – 10½" (11,5 – 15,5 – 27 cm) falzen
an der kurzen Seite bei
4½" – 6¾" (4 – 17 cm) falzen
Farbkarton Sahara Sand:
2" x 5⅜" (5 x 13,5 cm)
Farbkarton Rokoko-Rosa:
1½" x 3″ (4 x 7,5 cm)
Farbkarton Grundweiß:
1¼" x 2¾" (3,5 x 7 cm)
Blushing Bride Cardstock :
A4 (11¾" x 8¼" / 29,7 x 21 cm))
score on the long side at
4½" 6″ – 10½" (11,5 – 15,5 – 27 cm)
score on the short side at
4½" – 6¾" (4 – 17 cm)
Sahara Sand Cardstock:
2" x 5⅜" (5 x 13,5 cm)
Rococo Rose Cardstock:
1½" x 3″ (4 x 7,5 cm)
Basic White Cardstock:
1¼" x 2¾" (3,5 x 7 cm)
–
Product List