Hallo und Willkommen. Heute hüpfen wir mal wieder. Beim heutigen Pootlers Blog Hop zeigen wir euch viele schöne Projekte, die mit neuen Artikeln aus dem neuen Hauptkatalog gemacht wurden.
Hello and welcome to a new Pootlers Blog Hop. At today's Hop, we have many fab projects. All made with new articles from the new main catalogue.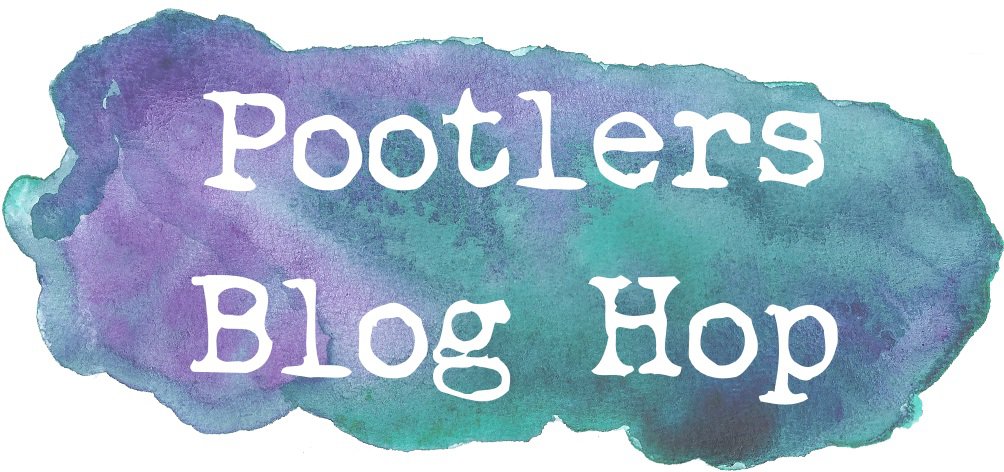 So viele schöne neue Artikel. Da weiß man gar nicht was man zuerst nehmen soll. Eine Produktreihe war jedoch ein absolutes Must Have für mich. Die Reihe Meer der Möglichkeiten. Stempel, Stanzformen, Papier, Accessoires, Farben… Traumhaft schön!
There are so many beautiful new products you don't know which to get first. However, one product suite was an absolute must have for me. The Come Sail Away Suite. Stamps, dies, paper, accessories, colours … Absolutely beautiful!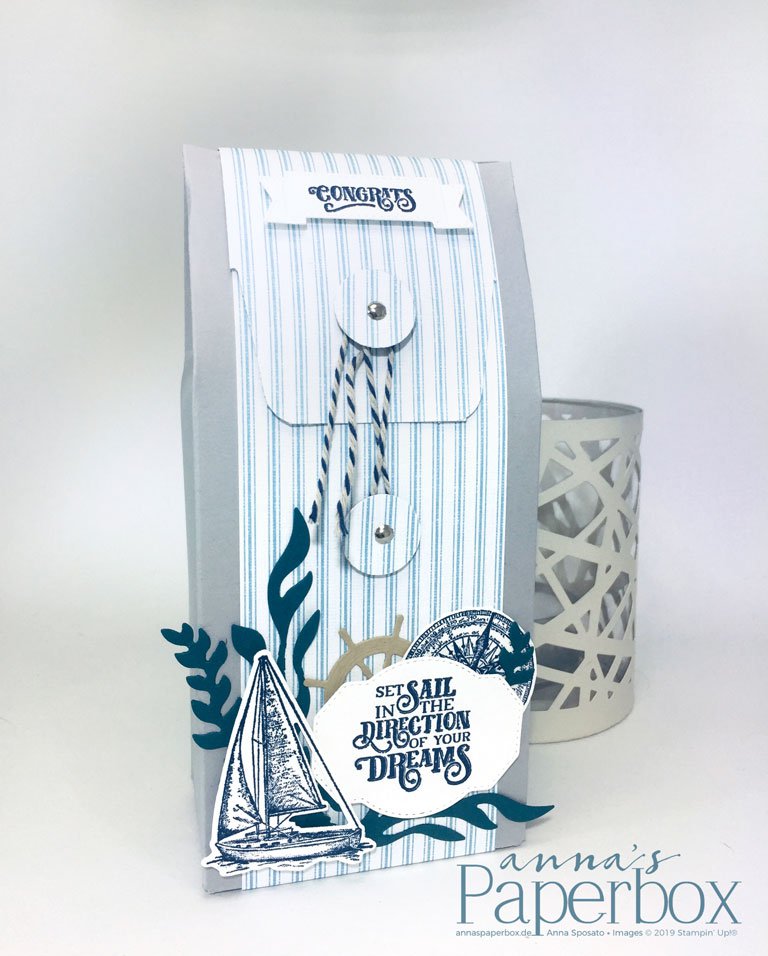 Ich habe damit eine große Tütenverpackung gemacht. Fertiges Größe ist 3″ x 2″ x 7″ (8 x 5 x 17 cm). Die Maße findet ihr unten. Wenn ihr schauen möchtet wie ich die Tüte gemacht habe, schaut morgen wieder vorbei. Dann hab ich ein Video für euch. Mein erstes Video 🙈.
My project is a bag. It's make of one sheet of cardstock. So it's pretty big. Finished size is 3 "x 2" x 7″( 8 x 5 x 17 cm) .The dimensions are below, if you want to see how I made the bag, check back tomorrow, for a video tutorial. My first ever video 🙈.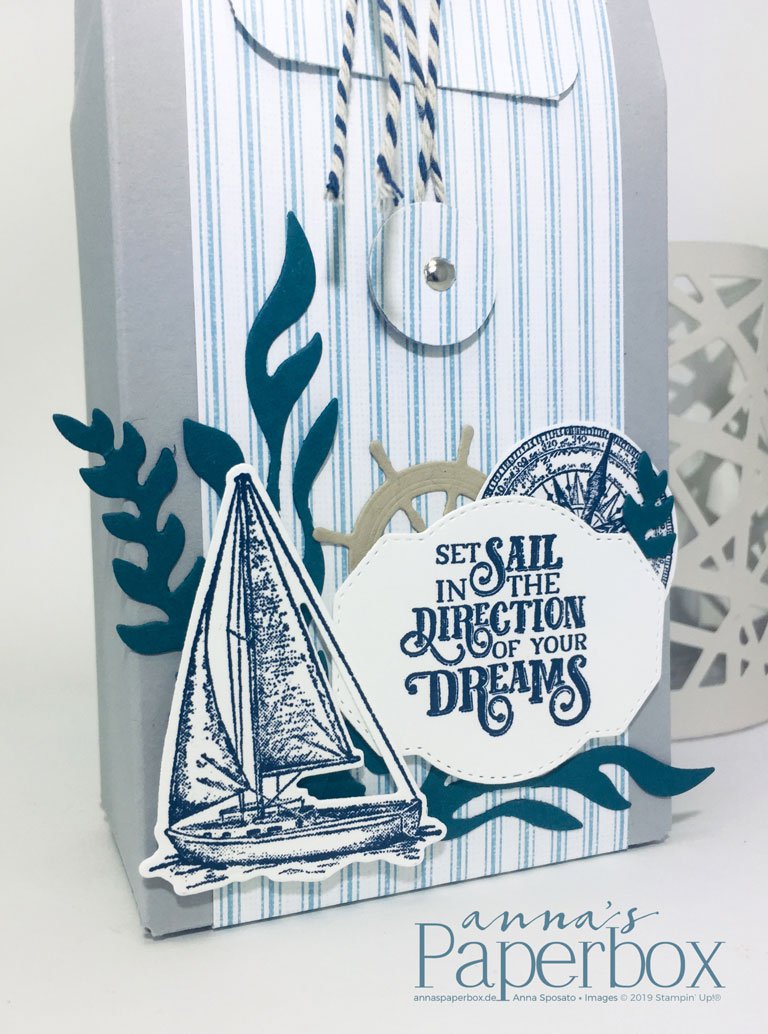 Jetzt wünsche ich euch erst mal viel Spaß beim weiterhoppen.
Thanks for stopping by. Hope you are having fun hopping around and continue on. Happy hopping and CU soon.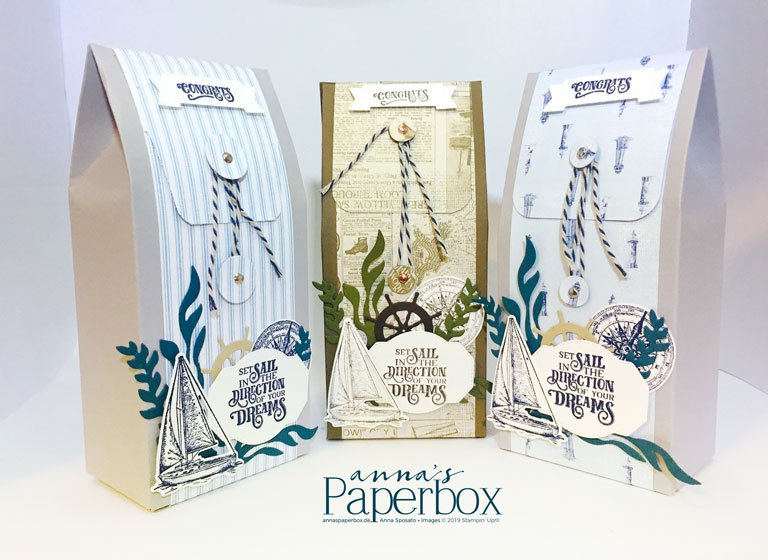 –
–
Maße für die Verpackung:

Measurements for the box:

Farbkarton Schiefergrau:
10½" x 8¼" (27 x 21 cm)
an der langen Seite bei
2″ – 5″ – 7″ – 10″
(5 – 13 – 18 – 26 cm) falzen
an der kurzen Seite bei
1½" (3 cm) falzen
Designerpapier:
2½" x 11″ (6,5 x 28 cm)
2½" x 8¼" (6,5 x 21 cm)
beide Steifen an der langen
Seite bei
1½" (4 cm) falzen

Smoky Slate Cardstock :
10½" x 8¼" (27 x 21 cm)
score on the long side at
2″ – 5″ – 7″ – 10″
(5 – 13 – 18 – 26 cm)
score on the short side at
1½" (3 cm)
DSP:
2½" x 11″ (6,5 x 28 cm)
2½" x 8¼" (6,5 x 21 cm)
score both strips on the long side at
1½" (4 cm)


–
–
Product List