Hallo und willkommen zu InspireINK Blog Hop im Februar.
Hello and welcome to a new InspireINK Blog Hop.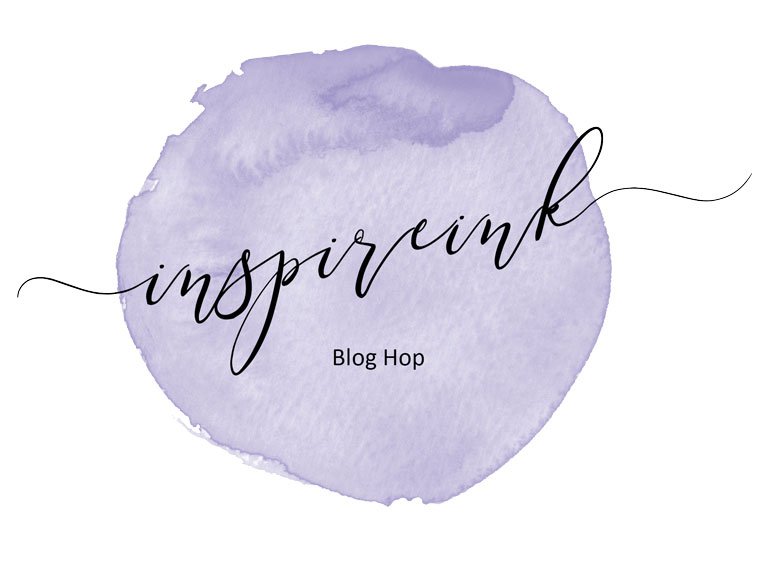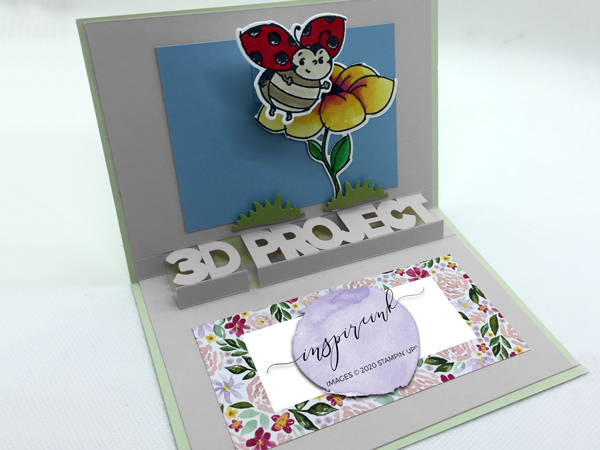 Wie ihr auf dem Bild oben sehen könnt, haben wir diesen Monat ganz viele 3D-Projekte für euch. Von mir gibt es eine Verpackung für Stifte und einen dazu passenden Miniblock. Den Block kann man je nach Bedarf mit dem passenden Papier bestücken.
This month we have a lot of 3D projects for you. I made a box for pens and a matching mini sketch pad. I used sketch paper for my pad but you could also use plain copy paper or make a coloring book for kids.
Die Box ist groß genug das locker bis zu 10 Bleistifte/Buntstifte hineinpassen.
The box is large enough that it easily fits up to 10 (coloured) pencils.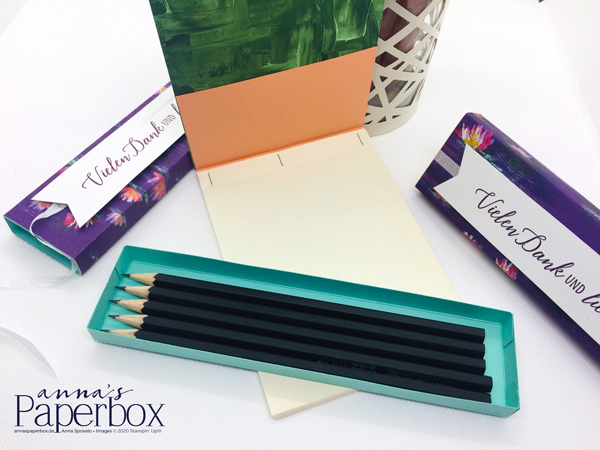 Den Block kann man ganz einfach selber machen oder man nimmt einen fertigen Block und hübscht ihr auf. Ist es ein A6 Block könnt ihr meine Maße für das Cover nutzen ansonsten müssten die Maße einfach angepasst werden.
You can easily make the pad yourself or you can take a bought pad and pretty it up. If it is an A6 pad you can use my dimensions for the cover, otherwise the dimensions need to be adjusted to the pad you're using.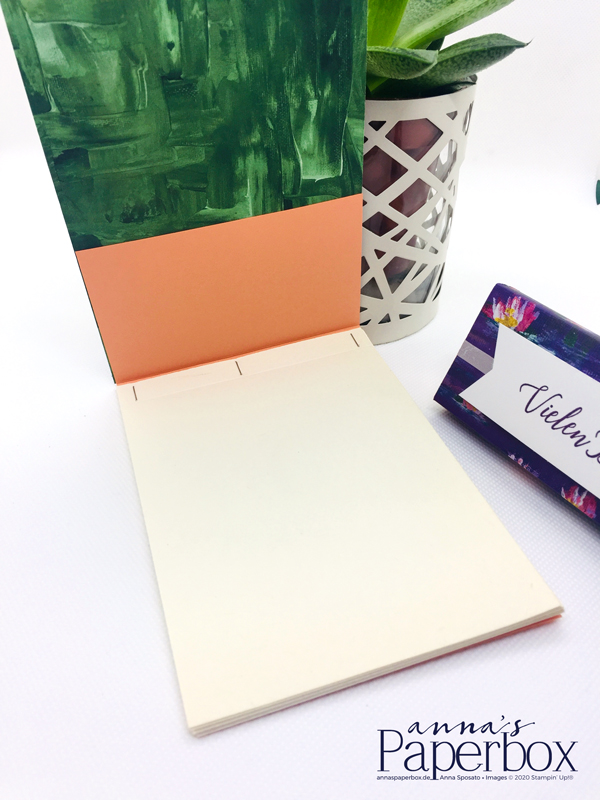 Danke dass ihr heute vorbei geschaut habt. Weiter geht es im Blog Hop weiter unten. Klickt euch einfach durch die vielen tollen Projekte. Viel Spaß beim weiterhoppen. Bis zum nächsten mal.
Thanks for stopping by. Hope you are having fun hopping around and continue on to see lots more fabulous projects. Happy hopping and CU next time.
–
Maße für die Box:

Measurements for the box:

Farbkarton Flüsterweiß:
8¼" x 2¾" (21 x 7,5 cm)
an jeder Seite bei
½" (1,5 cm) falzen
7¼" x 5¼" (18,1 x 14 cm)
Kurze Seite falzen bei
⁹/₁₆" – 2⅜" – 2¹⁵/₁₆" – 4¾" (1,6 – 6,3 – 7,9 – 12,6 cm)
6¼" x 1¼" (16 x 3 cm)
Designerpapier:
7¼" x 6" (18,1 x 15 cm)
Whisper White Cardstock :
8¼" x 2¾" (21 x 7,5 cm)
score each side at
½" (1,5 cm)
7¼" x 5¼" (18,1 x 14 cm)
score on short side at
⁹/₁₆" – 2⅜" – 2¹⁵/₁₆" – 4¾" (1,6 – 6,3 – 7,9 – 12,6 cm)
6¼" x 1¼" (16 x 3 cm)
DSP:
7¼" x 6" (18,1 x 15 cm)
–
Maße für den Mini-Zeichenblock:

Measurements for the mini sketch pad:

Farbkarton Grapefuit:
8¼" x 4⅛" (21 x 10,5 cm)
Designerpapier:
5¾" x 4⅛" (14,5 x 10,5 cm)
Zeichenpapier für Block:
A6 / 5¾" x 4⅛" (14,5 x 10,5 cm)
Grapefuit Grove Cardstock :
8¼" x 4⅛" (21 x 10,5 cm)
DSP:
5¾" x 4⅛" (14,5 x 10,5 cm)
Paper for Sketch Pad:
A6 / 5¾" x 4⅛" (14,5 x 10,5 cm
–
–
Product List