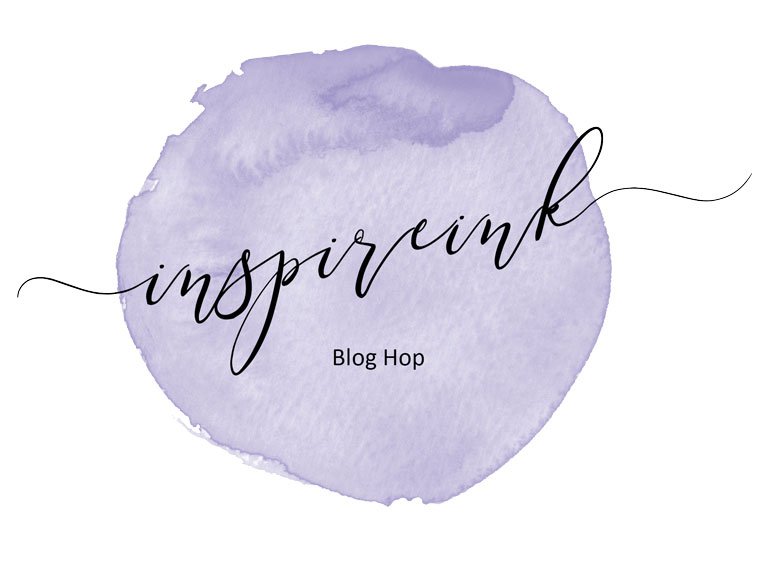 Hallo und willkommen zu einem neuen Inspire Ink Blog Hop. Diesmal ist es eine Tic Tac Toe Farbchallenge. Wir können uns aussuchen welche Farbreihe wir verwenden wollen. Horizontal, vertikal oder diagonal.
Hello and welcome to a new Inspire Ink blog hop. This month we have a Tic Tac Toe colour challenge. We can choose a row of colours, be it horizontal, vertical or diagonal.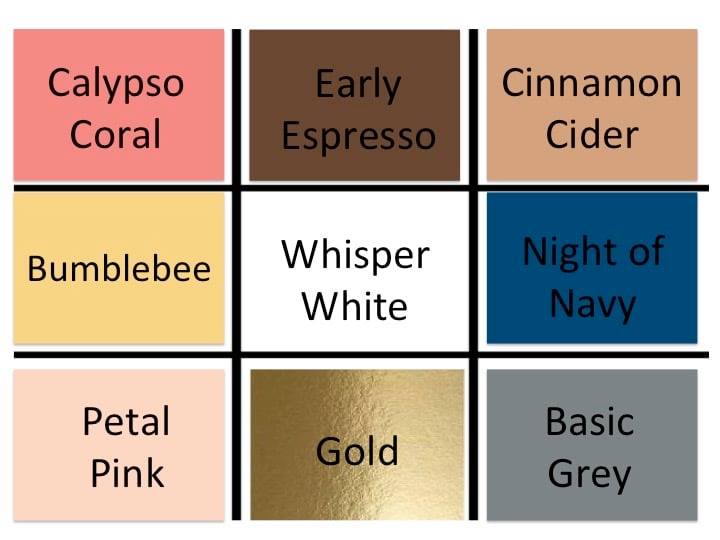 Ich hab mich für die goldene Mitte entschieden. Meine Farben sind Espresso, Weiß und Gold. Gold war ein muss, denn ich wollte unbedingt mal wieder eine Karte mit dem Blattgold machen.
I chose the vertical middle row with gold. Gold was a must, because I wanted to make a card with the gilded leafing. I love that gilded leafing. It's such a beautiful, bright and shiny yet matted gold. Just love it.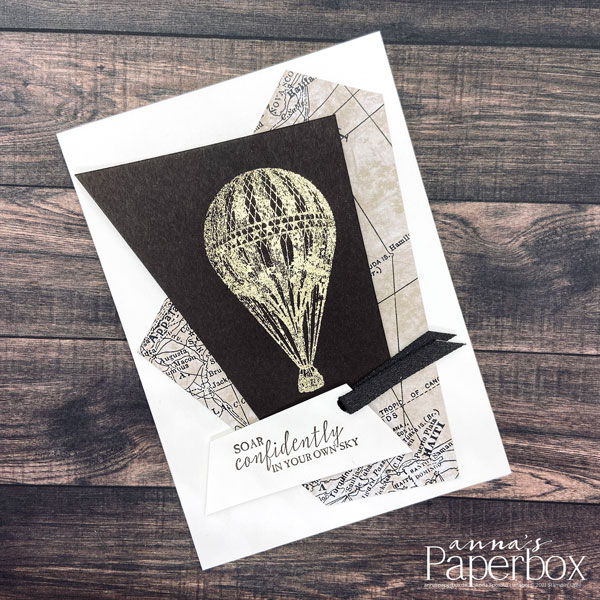 Feingezeichnete Motive hatte ich noch nicht mit dem Blattgold veredelt. Also gleich mal das Stempelset Soar Confidently aus dem Regal genommen und ein paar Tests gemacht. Das Ergebnis ist bei solchen feinen Motiven leicht "grungig", was mir echt gut gefällt.
I hadn't yet used the gilded leafing with a finely drawn motif. So I browsed my shelf and found the perfect stampset for my card – the Soar Confidently stamp set. I did a few test runs and the final motiv has a slightly "grungy" look, which I really like.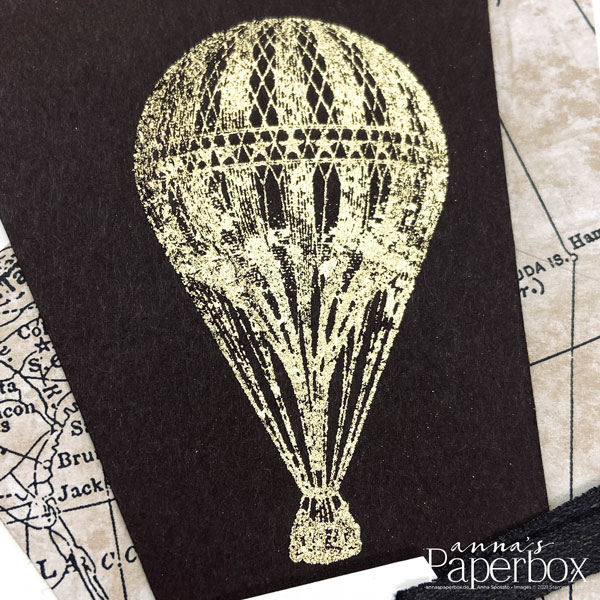 Dieser Abdruck war einer meiner Tests den ich auf einem Reststück Farbkarton gestempelt und vergoldet habe. Nach dem Fixieren des Blattgoldes habe ich das Stück Farbkarton und ein Stück Designerpapier einfach mit der Schere zurecht geschnitten und auf die Grundkarte geklebt.
This imprint was one of my tests that I stamped and gilded on a scrap piece of cardstock. After fixing the gold leaf, I simply cut the piece of cardstock and a piece of designer series paper with scissors at various angles and glued these to the card base.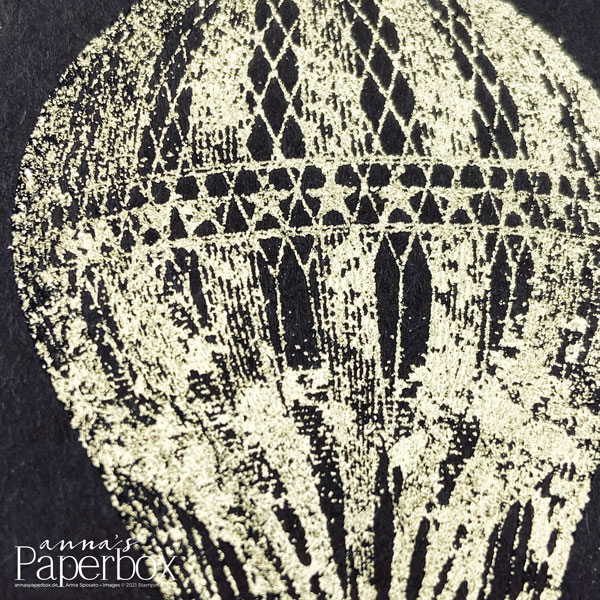 Das selbe habe ich auch mit dem Grußetikett gemacht. Gruß gestempelt und anschließend mit der Schere in Form geschnitten. Zum Schluss habe ich noch ein kleines Loch in das Etikett gestanzt und ein Stück Band in Wildlederoptik durch gefädelt.
I did the same with the greetings tag. Stamped the sentiment on and then cut it into shape with scissors. To finish it of, I punched a small hole in the label and threaded a piece of faux suede trim through it.
Danke dass ihr heute vorbei geschaut habt. Weiter geht es im Blog Hop weiter unten. Klickt euch einfach durch die vielen tollen Projekte. Viel Spaß beim weiterhoppen. Bis zum nächsten mal.
Thanks for stopping by. Hope you are having fun hopping around and continue on to see lots more fabulous projects. Happy hopping and CU next time.
Maße für die Karte:

Measurements for the card:

Farbkarton Flüsterweiß:
5¾" x 8½" (14,5 x 21 cm)
an der langen Seite bei
4⅛" (10,5 cm) falzen
Farbkarton Espresso:
ca. 3¼" x 4½" (8 x 11,5 cm)
Designerpapier:
ca. 4″ x 5½" (9,5 x 14 cm)
Whisper White Cardstock :
5¾" x 8½" (14,5 x 21 cm)
score on the long side at
4⅛" (10,5 cm)
Early Espresso Cardstock:
ca. 3¼" x 4½" (8 x 11,5 cm)
DSP:
ca. 4″ x 5½" (9,5 x 14 cm)
Product List