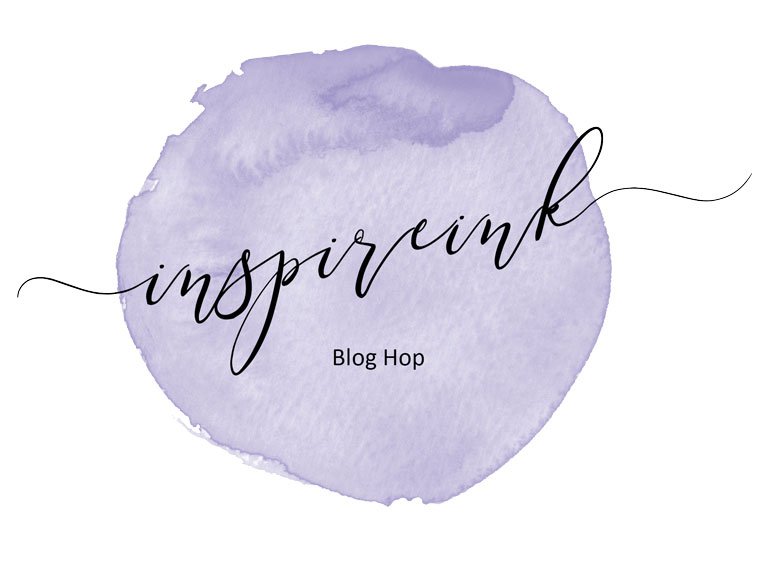 Hallo und willkommen zum monatlichen Blog Hop von inspireink vollgespickt mit Osterprojekten.
Hello and welcome to a new Blog Hop by inspireink with a basket full of beautiful Easter projects.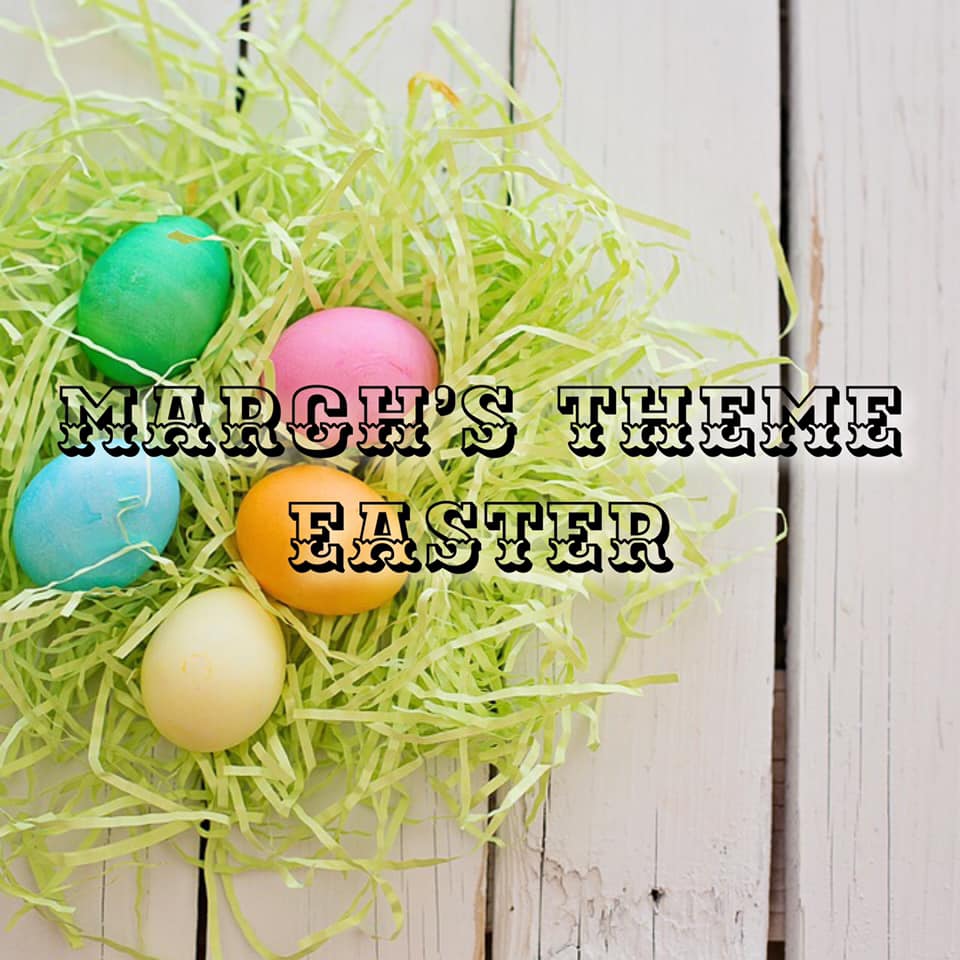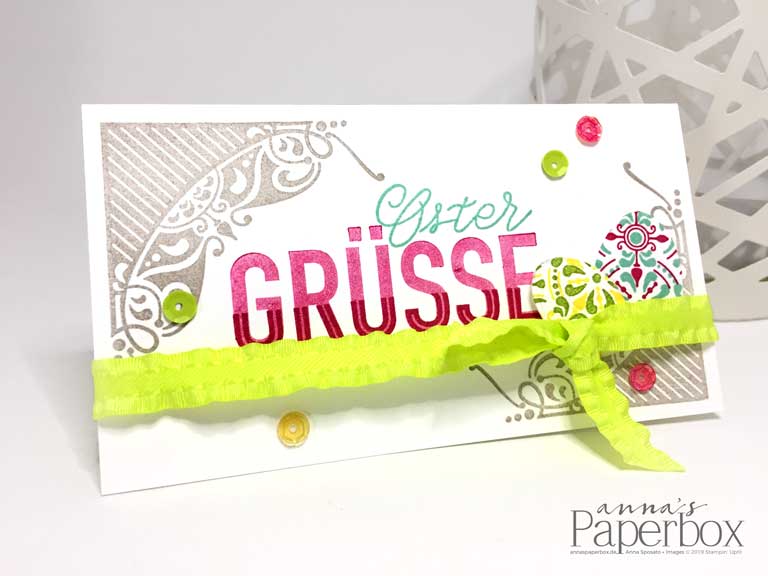 Ich habe euch eine kleine Grußkarte gemacht die man für ein Osterkörbchen, als kleine Gruß oder als Platzkärtchen für den Ostertisch verwenden kann.
Verwendet habe ich dafür die schmalen Grusskärtchen mit Umschlägen, das Sale-A-Bration Stempelset Vollendet Verziert und das darauf abgestimmte Stempelset Wortreich. Beide Sets gibt es nur noch bis zum 31. März.
Für die beiden Ostereier habe ich zuerst die Motive gestempelt und anschließend mit dem Bleistift zwei eiförmige Ovale aufgezeichnet und diese dann ausgeschnitten. Das Wort "Grüße" habe ich einmal abgestempelt, da ich es etwas heller haben wollte. Der untere Teil ist dann in der selben Farbe ganz normal gestempelt.
I made a small greeting card that can be used for a Easter basket, a small greeting card or as a place card for the Easter table.
I used the narrow note cards with envelopes, the Sale-A-Bration stamp set All Adorned and the coordinating stamp set More Than Words. Both sets are only available until March 31st.
For the two Easter eggs, I first stamped the motifs, then draw two egg-shaped ovals with a pencil and then cut them out.
I stamped off the word "Grüsse" (Wishes) once as I wanted it a bit lighter in colour. The lower part is stamped regularly in the same colour .
Danke dass ihr heute vorbei geschaut habt. Weiter geht es im Blog Hop weiter unten. Klickt euch einfach durch die vielen tollen Projekte. Viel Spaß beim weiterhoppen. Bis zum nächsten mal.
Thanks for stopping by. Hope you are having fun hopping around and continue on to see lots more fabulous projects. Happy hopping and CU next time.
–
Materialien/Product List