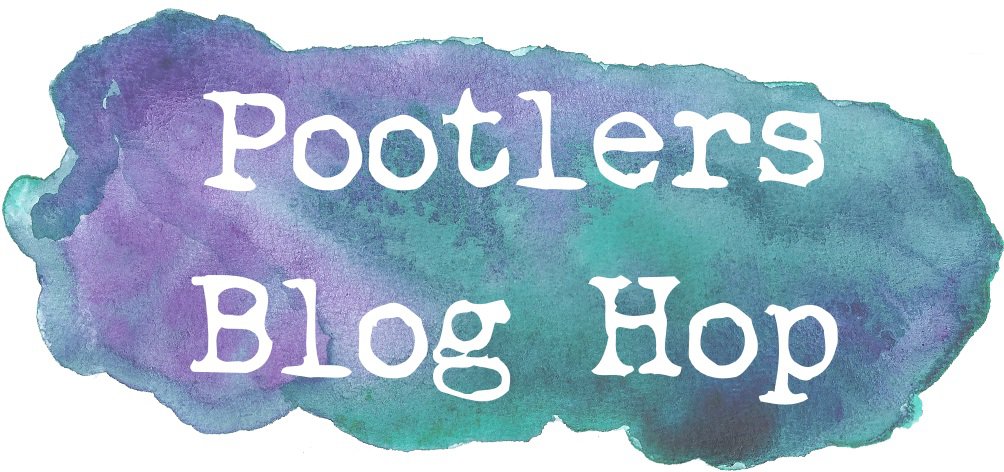 Hallo und willkommen zu einem neuen Pootlers Blog Hop rund um die neue Vorab Serie Schön Schwunvoll. Als kleines Extra gibt es zu dieser Serie ein zusätzliches Weihnachts Stempelset. Schwungvolle Weihnachten.
Hello and welcome to a new Pootlers blog hop. We're showcasing the new Quite Curvy Variety Bundle. As a little extra this Bundle has an additional Christmas themed stamp set. Curvy Christmas.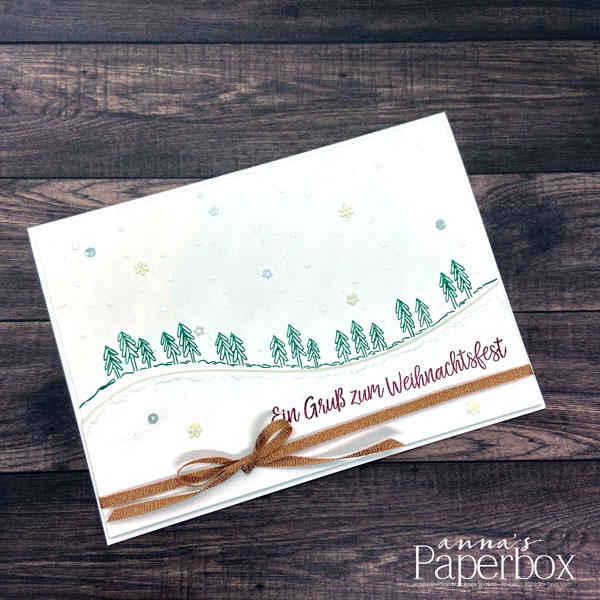 Auf dem Bild unten könnt ihr Schneeflocken und einen Schneerand sehen. Das ist weiße Tinte, die ich mit dem Falzwerkzeug aufgetupft habe. Ich empfehle euch die Tinte über Nacht trocknen zu lassen, da diese Tinte länger zum trocknen braucht. Ich hab für diese Karte Tinte genommen da ich einen matteren Effekt im Gegensatz zu Embossing haben wollte.
In the picture below you can see snowflakes and a snowy border. I made this with white ink that I dabbed on with a scoring tool. I recomend letting it dry overnight as this ink ist rather slow drying and the amount of ink on the card is a bit more than when you stamp with it. I used ink instead of embossing because I didn't want the more glossy look that you get with embossing.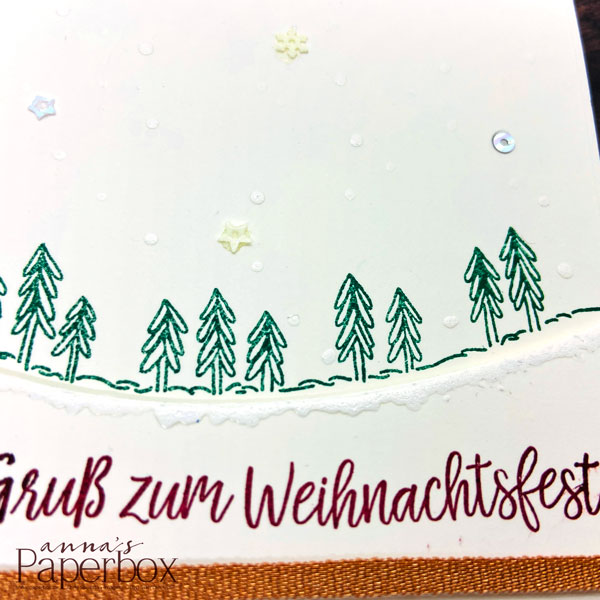 Jetzt wünsche ich euch noch viel Spaß beim weiterhoppen.
Thanks for stopping by. Hope you are having fun hopping around and continue on. Happy hopping and CU soon.
–
Maße für die Karte:

Measurements for the card:

Farbkarton Flüsterweiß:
5¾" x 8½" (14,5 x 21 cm)
an der langen Seite bei
4⅛" (10,5 cm) falzen
4″ x 5⅝" (10 x 14 cm)
2″ x 5⅝" (5 x 14 cm)

Whisper White Cardstock :
5¾" x 8½" (14,5 x 21 cm)
score on the long side at
4″ x 5⅝" (10 x 14 cm)
2″ x 5⅝" (5 x 14 cm)

–
–
Product List