Pootler's Design Team für Dezember geht in die zweite Runde.
It's round number two for the Pootler's Design Team December.


Das Stempelset des Monats ist Kreiert mit Liebe und es enthält viele tolle Motive rund um das Thema Kreativität. Pinsel, Stifte, Stempel. Ich habe diese Woche ein Notizheft damit dekoriert.
This month we've got the fab Crafting Forever stamp set with lots of gorgeous crafting themed motives. One of them are the pens which I used to pretty up a small notebook.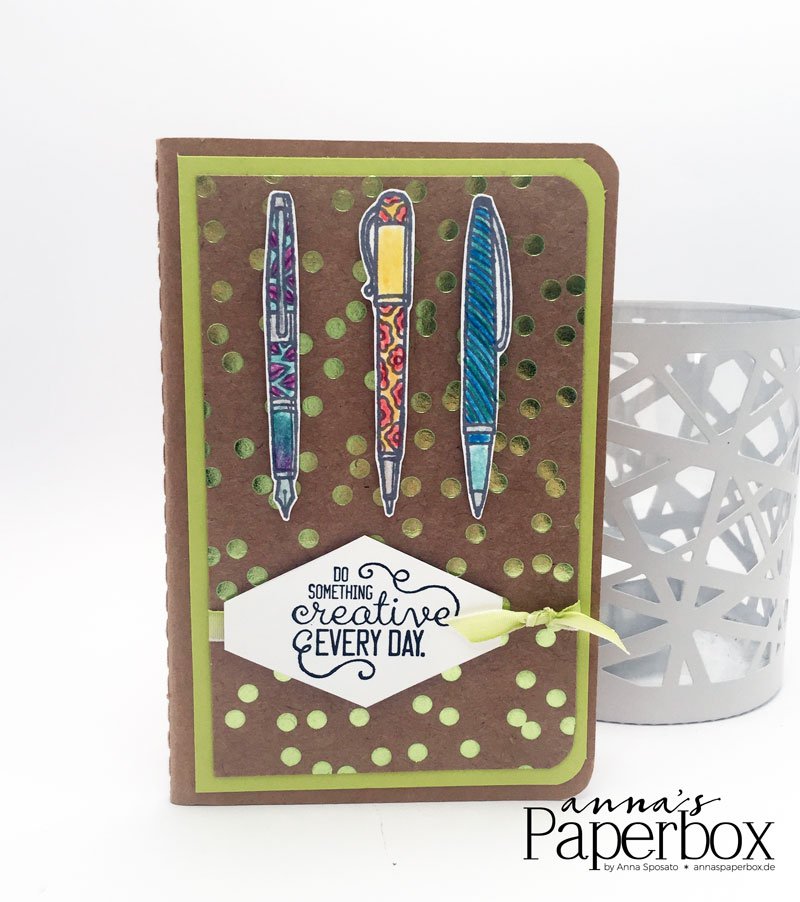 Zuerst habe ich den Farbkarton und das Designerpapier jeweils 0.25″ (0,5 cm) kleiner als das Notizheft geschnitten und an zwei Ecken abgerundet. Die Stifte habe ich diesmal mit den Aquarellstiften coloriert. Nach der ersten Farbschicht bin ich einmal mit den Mischstiften über die Farben gegangen aber das sah etwas zu blass aus. Also habe ich eine zweite Farbschicht aufgetragen. Jetzt sind die Farben schön bunt und poppig.
To start, I first measured the notebook and cut one piece each of cardstock and DSP 0.25″ (0,5 cm) smaller than the notebook. Then I coloured the pens with the Watercolour Pencils and blended the colours with the Blender Pens. I didn't like it much, as the colours were a bit to soft. So I applied a second layer and left it like that (without the blending). Now the colours are much more vibrant and pop out against the craft paper.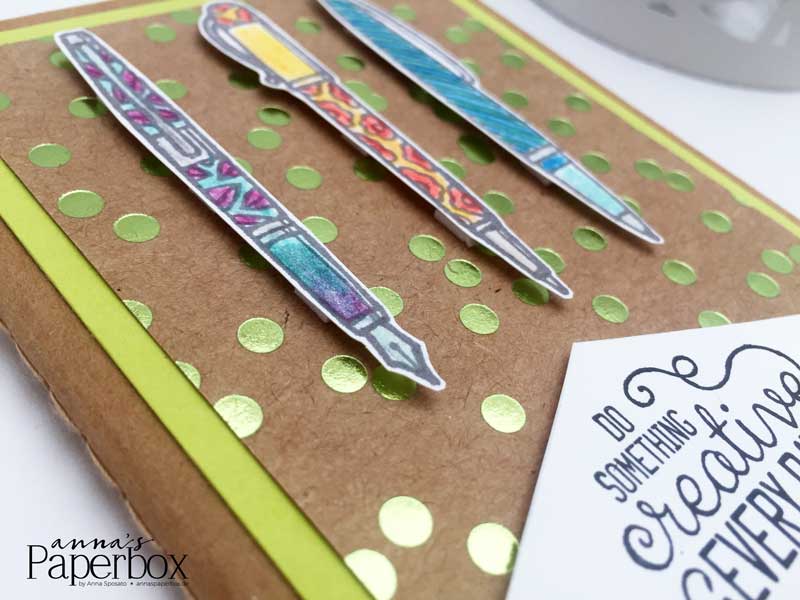 Das Etikett ist ein kleiner Sneak Peek auf den kommenden Frühjahr-/Sommerkatalog 😉
Notice the tag? That's a little sneak peek from the upcoming spring/summer catalog 😉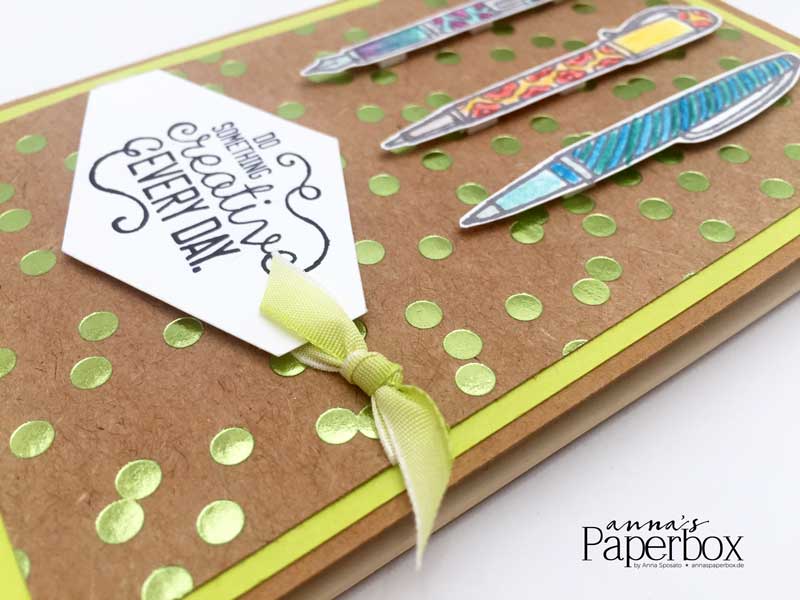 Ich hoffe euch hat mein heutiges Projekt gefallen. Bis zum nächsten mal. Tschüss
Hope you liked today's project and see you soon. Bye

–
Materialliste/Product List