Hallo und Willkommen zu Pootlers Blog Hop. Diesmal dreht sich alles um Sale-A-Bration(SAB). Alle Projekte sind mit SAB Produkten gemacht.
Hello and welcome to another Pootlers Blog Hop. This time it's all about Sale-A-Bration (SAB). All projects are made using free SAB products.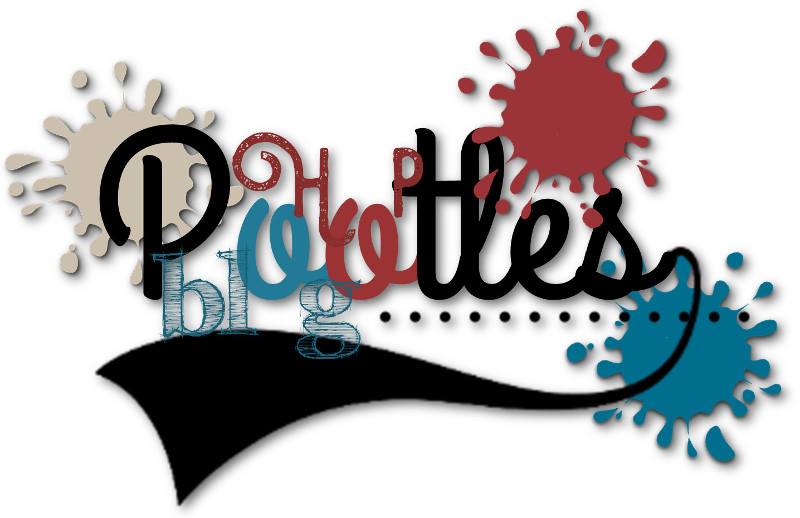 Für meine Karte habe ich das Stempelset Beste Wünsche und das Kartensortiment Erinnerungen und Mehr – Geburtstagssoiree verwendet.
For my card I used the stamp set Happy Wishes and the Sweet Soirée Memories & More Card Pack.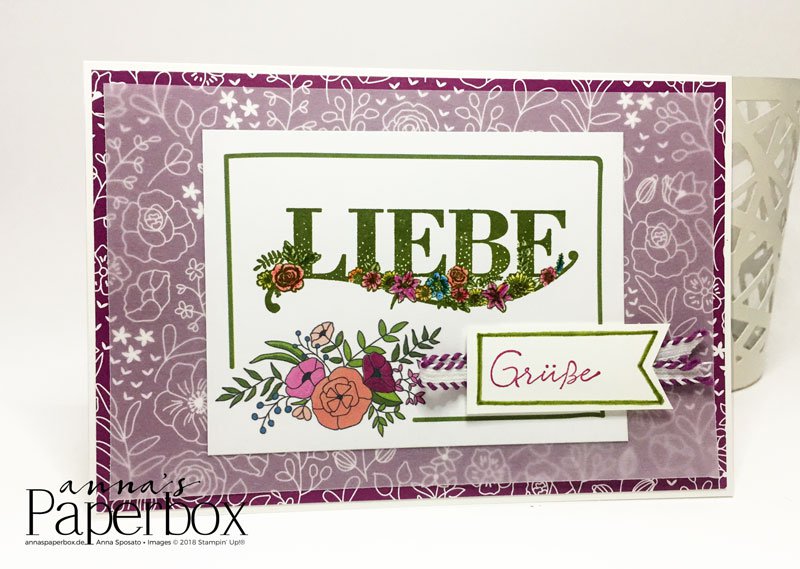 Die großen Karten sind etwas größer (4″ x 6″/10,1 x 15,2 cm) als ein standard Kartenformat. Ihr könnt sie entweder etwas kürzen oder die Karte etwas größer schneiden. Ich habe die Karte größer gemacht und sie passt immer noch in einen normalen Umschlag. Die Blüten in dem "Liebe" Stempel habe ich mit den Aquarellstiften ausgemalt.
Mit dem dunklen Stampin' Blend in Olivgrün habe ich noch einen Rand auf das Fähnchen gemalt. Hat mir besser gefallen als das Fähnchen farbig zu matten.
The larger cards from the pack are a bit wider (4″ x 6″/10,1 x 15,2 cm) than a standard sized card. You can either trim them a bit or make your card bigger. I opted for the second variation and cut my card wider and it still fits perfectly in a standard sized envelope. To colour the flowers in the "Liebe" stamp, I used the Watercolor Pencils.
I also drew an inner border on the banner to match it with the stamped card. I like this better than to mat it with a piece of coloured cardstock.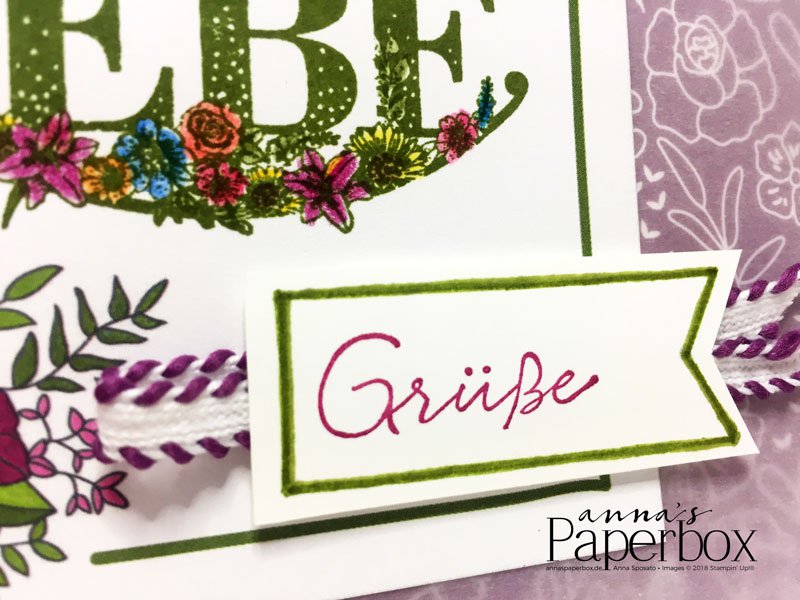 Danke dass ihr heute vorbei geschaut habt. Weiter geht es mit dem Blog Hop unten. Nutzt die Links um euch all die anderen tollen Projekte anzuschauen. Viel Spaß beim weiterhoppen. Bis bald 🙂
Thanks for stopping by. Hope you are having fun hopping around and continue on. Happy hopping and CU next time 🙂
–
–
Materialien/Product List
–