Wir haben wunderschöne neue Grüntöne im Programm. Was eignet sich da besser als Blätter und Pflanzen um sie zu zeigen 😉
We've got a couple new greens and what's better then plants and foliage to showcase them 😉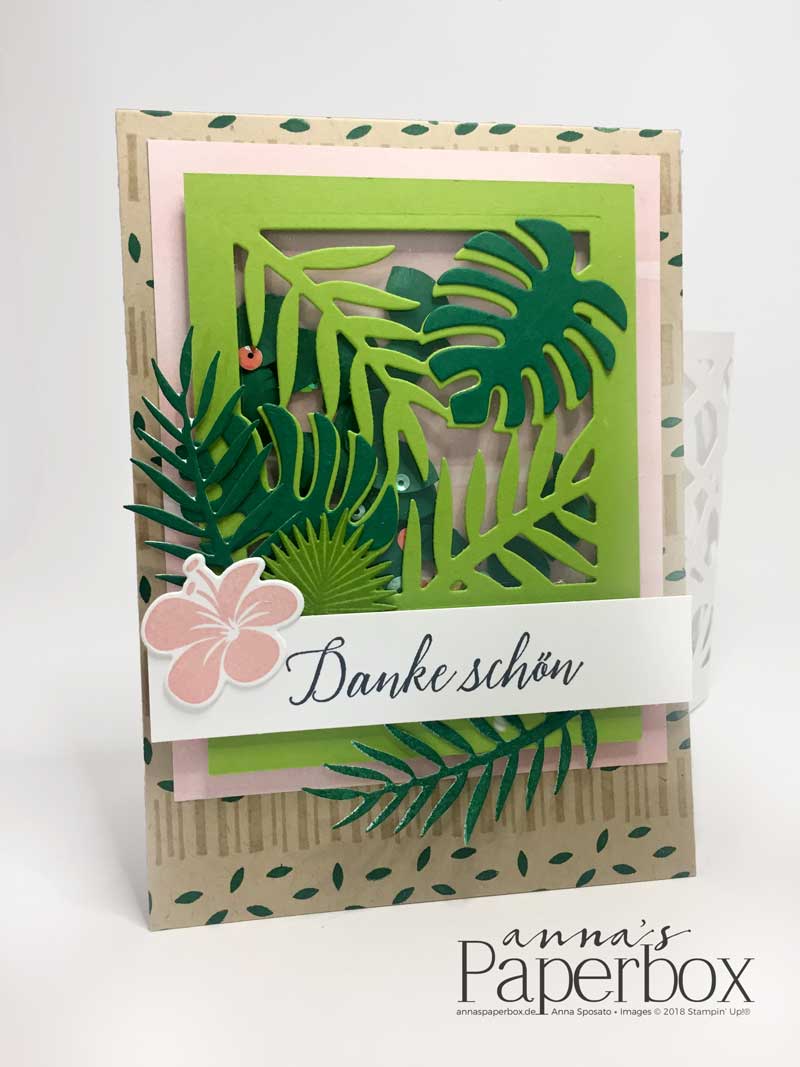 Als Schüttelkarteninhalt wollte ich Blätter. Dafür habe ich mit der Blätterzweig Stanze einfach 4 oder 5 Zweige gestanzt und die Blätter dann mit der Schere abgeschnitten. Aufgefüllt habe ich das mit den PailettenBunter Schimmer. Ein bisschen Glitter darf schon sein ;).
Das Fenster ist so schon als Framelit vorhanden. Ich habe dann noch jeweils ein Blatt aufgeklebt um dem Ganzen ein wenig Struktur zu geben.
I wanted to make a shaker card and fill it up with leafs. We've got two ready make options for leafs. The Boxwood Wreaths and the Leaf Ribbon. Guess who has neither . Right, so what to do and what to use? Leaf Punch to the rescue. So, I punched out 4 or 5 Leafs and cut them up to get lots of tiny single leafs. I mixed them with the Iridescent Sequins to get a bit of a sparkle.
One of the framelits from that set is a window style cut-out. Just perfect for a shaker . I gave it a bit of depth and structure by adding two leafs in a different colour.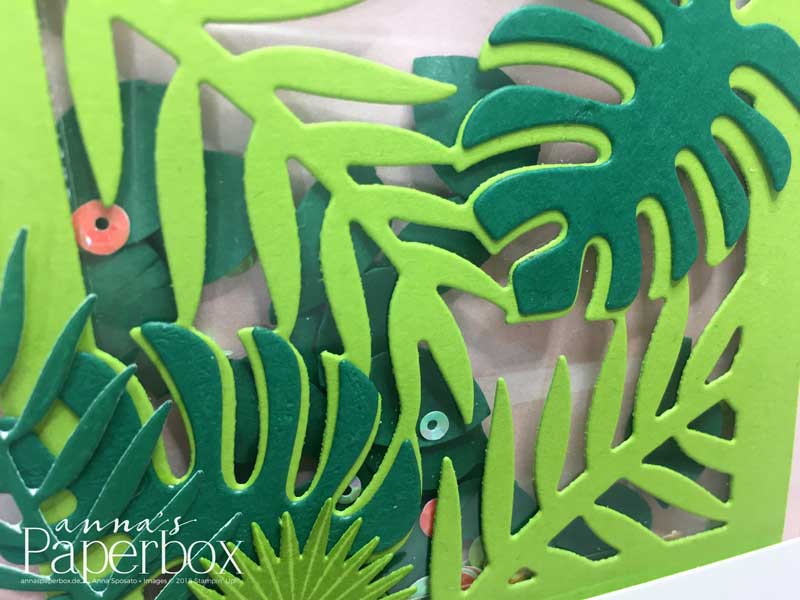 Die Thinlits Formen Palmengarten haben zu jenem Blatt zwei Stanzformen. Einmal den Umriss und einmal das detaillierte Blatt. Damit lassen sich viele verschieden Blätter kreieren und mit den neuen Prägeunterlagen lassen sich die Blätter auch noch prägen. Auf dem Bild habe ich euch einige Varianten gestempelt, gestanzt und geprägt. Das erste Blatt, links oben ist zuerst geprägt und anschließend gestanzt.
Another thing that I love about this set, is that the framelits have two variations for each leaf. A outline cut-out and a more detailed one for the inner part. You can see a few variations on the pic. Such a versatile Set. Love it.
Have you seen the new Embossing Mats for the Big Shot? With these you can emboss with your framelits. The first leaf on the left is first embossed and then cut out.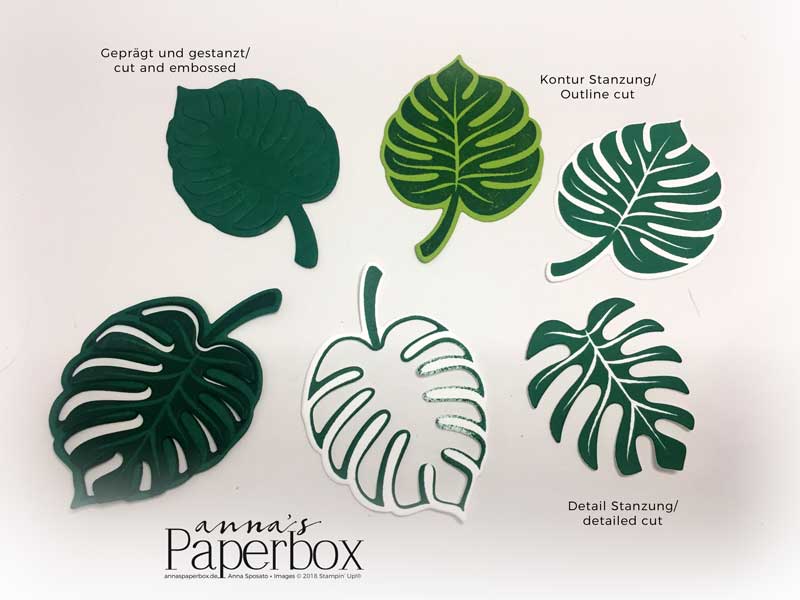 –
Materialien/Product List
–