Hallo und willkommen zu einer neuen Inspire.Create Challenge. Diesmal haben wir eine besondere Farbchallenge. Die neuen In Colors!
Hello and welcome to a new Inspire.Create Challenge. This time we have a special colour challenge. It's the new In Colors!
Ich habe die neuen Farben auf Reisen geschickt. Mit dem Bundle Über den Wolken.
I've taken the new colors and sent them up in the air and Above the clouds.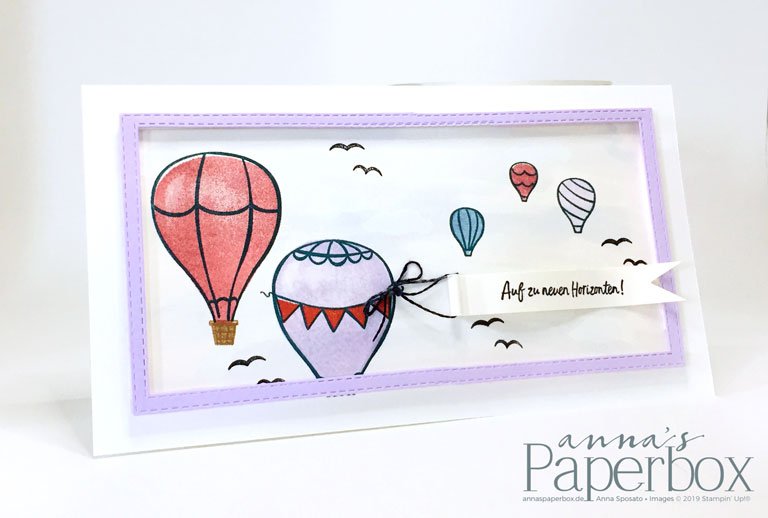 Bei der Karte auf dem oberen Bild, habe ich den Hintergrund leicht mit Rauchblau aquarelliert und die Wolken mit Weiß gestempelt. Auf der unteren Karte hingegen habe ich den Hintergrund weiß gelassen und die Wolke in Rauchblau gestempelt. Im Video zeige ich euch wie ihr die Breite des Rahmens variieren könnt.
The card on the picture above, has a lightly water coloured background with Seaside Spray and white clouds. On the card below however, I left the background white and stamped the clouds with Seaside Spray. In the video I'm making the second card and show you how you can vary the width of the frame.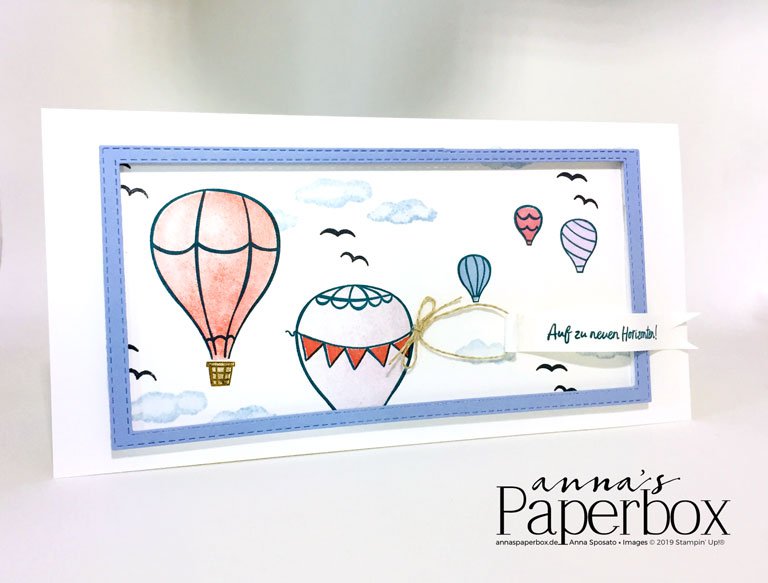 Danke das ihr heute wieder vorbeigeschaut habt. Besucht uns doch auch auf der Challengeseite. Wir freuen uns auf eure Projekte mit den neuen In Color Farben.
Thanks for stopping by today. We would love to see your creation with the new In Colors over at Inspire.Create.Challenges.
–
–
Maße für die Karte:

Measurements for the card:

Farbkarton Flüsterweiß:
5" x 10" (12,5 x 25 cm)
an einer Seite bei
5″ (12,5 cm) falzen
Farbkarton Flüsterweiß:
4¾" x 4¾" (12 x 12 cm)
Whisper White Cardstock :
5" x 10" (12,5 x 25 cm)
score on the long side at
5″ (12,5 cm)
Whisper White Cardstock:
4¾" x 4¾" (12 x 12 cm)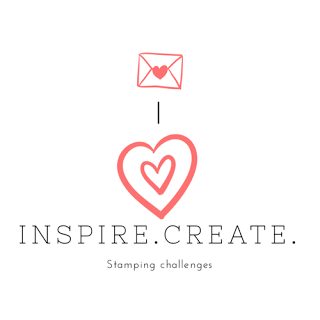 –
Materialien/Product List